Day 11 - Mountain Home to Twin Falls ID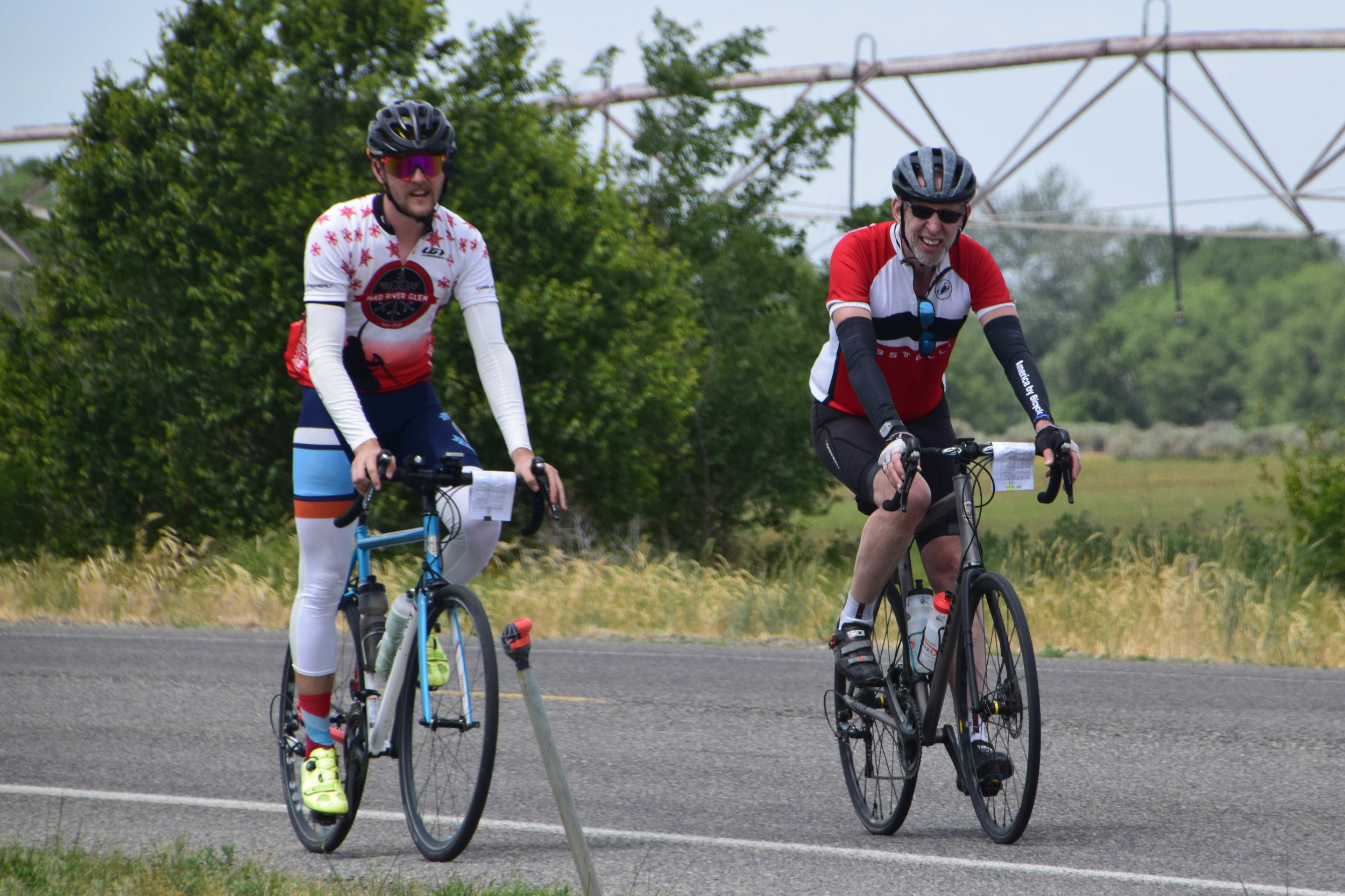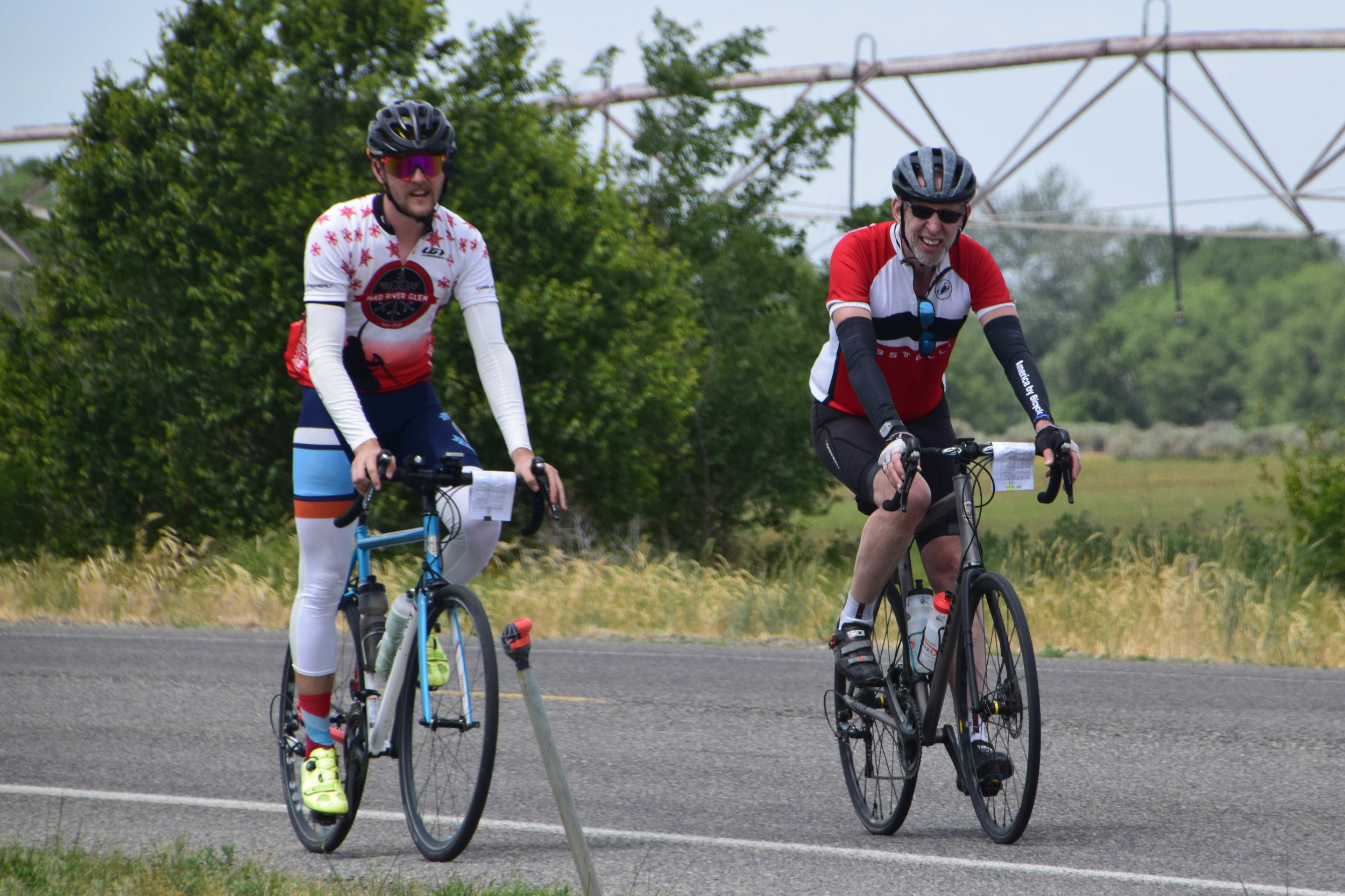 Crew's Log…
Mileage: 97 miles
Climbing: 2350'
Weather: Sunny. Low 50s to start. Mid 70s to end. Kickin' tailwinds for most of the day.
Highlights of the day:
The distances we ride each day are dictated by logistics, where we can find appropriate places to lodge and feed our flock of riders within reasonable riding distances. The resulting rides can seem a bit odd, and this leg is a prime example. We have both our shortest and longest ride within a few days. Today we rode 97 mi, and tomorrow we ride 38, followed by 87. If only the locals, back in the day, could have been more thoughtful in terms of locating larger towns with proper facilities in terms of consistent cycling distances.
The weather was amazing. I don't think it's hyperbole. The winds were blowing from the start and they were blowing in our favor. The riders flew into the first SAG (outside of the construction area which I will discuss in a minute). They were pushed into the second SAG. It got a little more interesting through the farmland towards the end. We wanted to go south east. The roads run either south and east. Heading east, the riding was effortless with Mother Nature's hand pressed firmly into your back. Heading south was a little more squirrelly with very strong cross winds. Regardless, everyone was in to the hotel by 3:00. A quick, unofficial poll of the staff seemed to tag today as one of the earliest arrivals in Twin Falls.
We had our first significant detour today. Bridge out. No possibility of walking around or through the site. Following the posted detour, we had our first stretch of corduroy dirt road. Ridged and really bumpy. Toss in some loose gravel and more packed dirt, it wasn't what we wanted to ride for the entire day but it kept us moving with no shuttling involved. One SAG stop and a few miles later, we all found Bliss. Really.
The route was long but fairly flat. We rode through a string of farms and dairies, all on land that can only support agriculture with heavy irrigation. Sprinklers and rolling irrigation systems were everywhere. And livestock. The smell of money is well represented between Mountain Home and Twin Falls. Mostly cows and sheep with a smattering of goats. Riding a bicycle allows you to see the country without the constraints of the steel and glass an automobile imposes. It also allows you to smell, breath, and sometimes taste the surroundings a little more than one might expect.
We finished the day at the Snake River canyon. Stunning views. Photos don't do it justice. Evel Knievel made the canyon famous back in the 70s when he attempted to jump it in a steam-powered rocket. The steel bridge at Twin Falls is now a favorite of daredevil parachute jumpers – aka BASE jumpers. For you geeks out there, BASE in an acronym for Buildings, Antenna, Spans, and Earth. If the winds are calm, some of our riders might head back to the bridge to see if there are any jumpers early tomorrow morning.