Day 10 - Boise to Mountain Home ID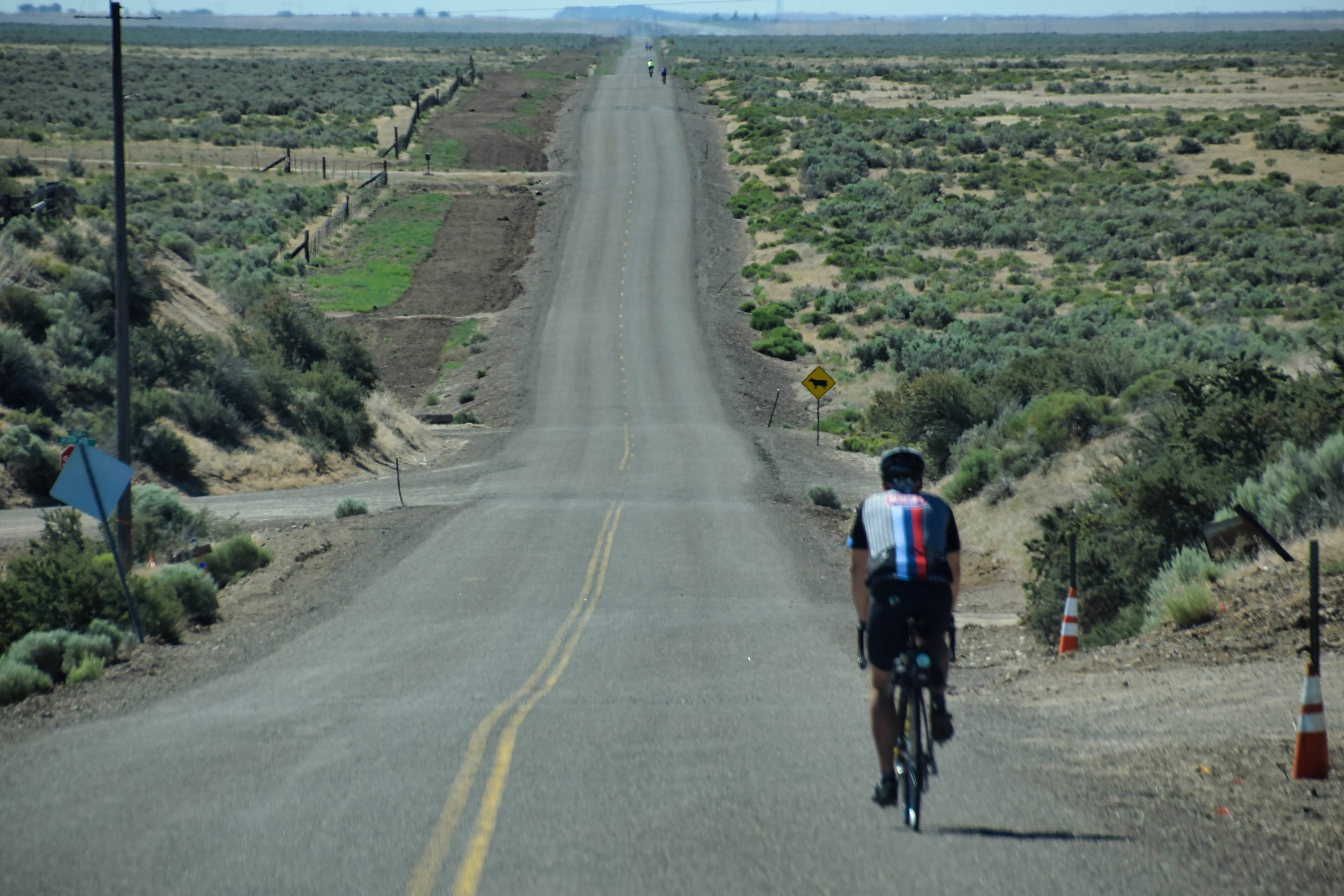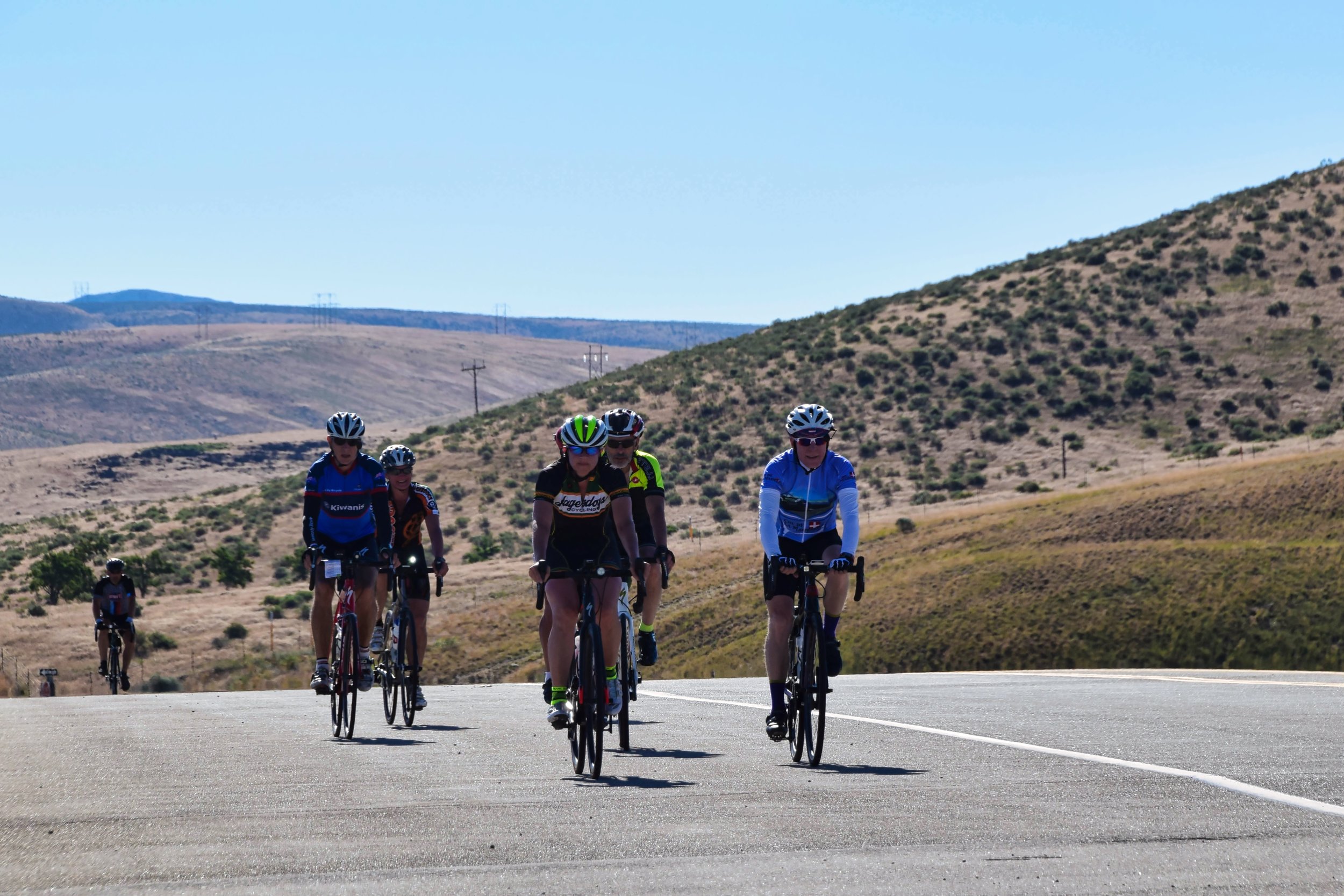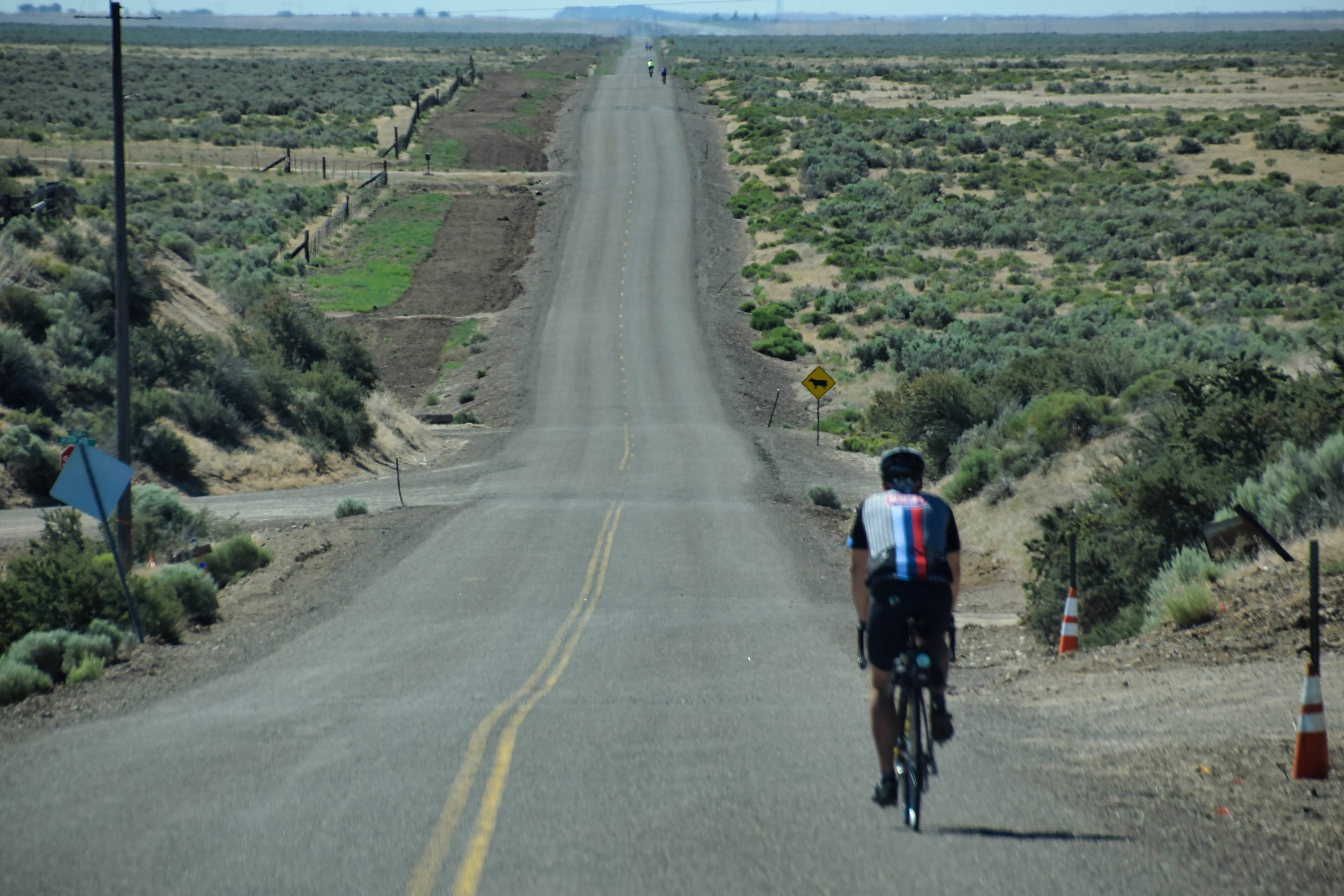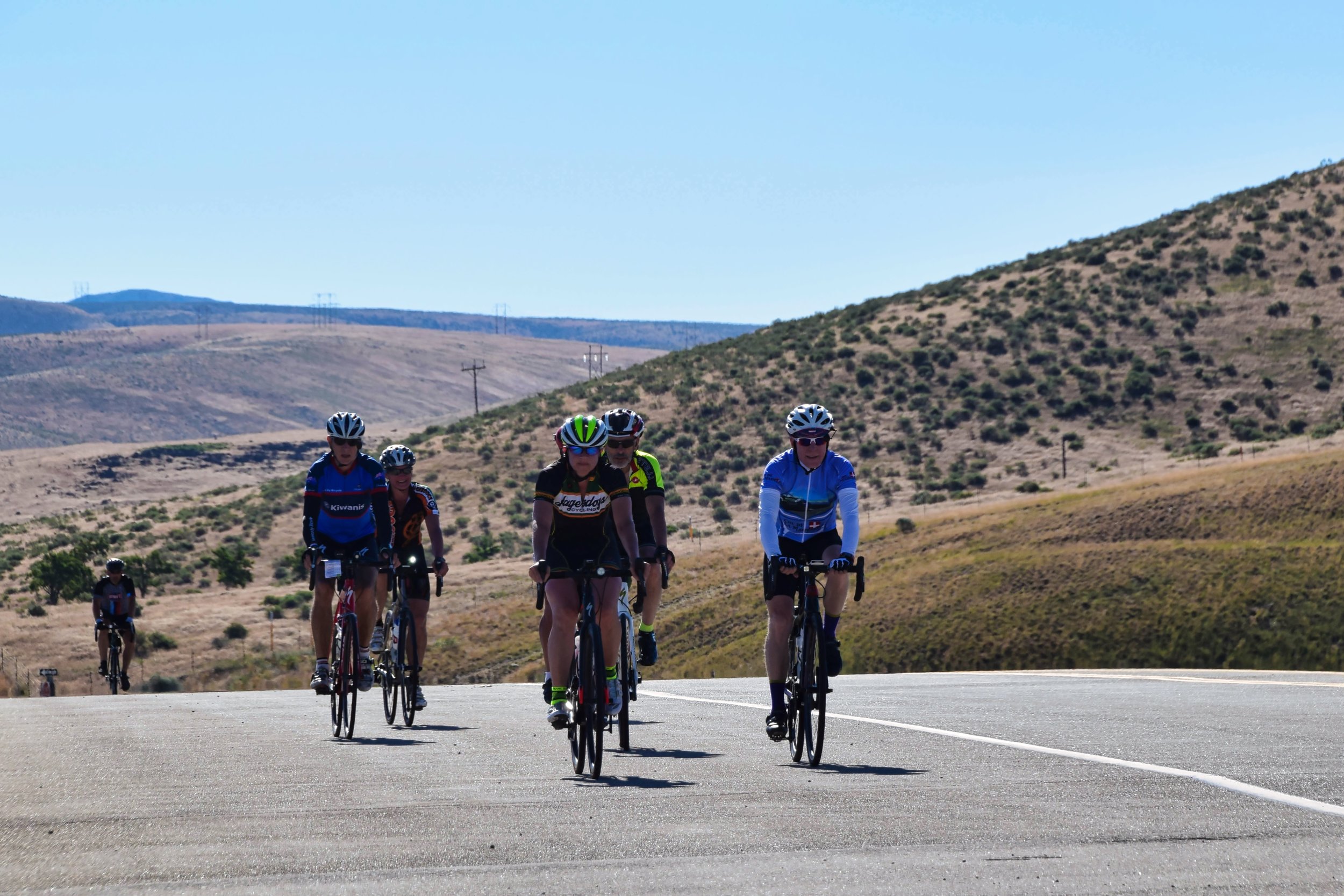 Crew's Log…
Mileage: 53 miles
Climbing: 1400'
Weather: 60s to start. Lower 80s to end. Sunny. Winds out of the SSE, moved towards the NW.
Highlights of the day:
The weather continues to be seriously in our favor. The usual 100+ degree temperatures have yet to find us. I am crossing fingers as I type, which isn't easy. Winds were a bit in our face to start but began to turn throughout the day. Seems they going to get stronger but have more W in them for the rest of this week. 🤞 🤞 🤞 🤞
Our route started with a quiet bike path along the Boise River. It was interrupted almost 7 miles into the ride but an easy detour onto the road added little to no mileage. A moderate climb up Rte 21 and then the riders entered I-84 for a 12-mile stretch. Not quite as serene but the highway did have a nice wide and shoulder with relatively few "tire gators." Quick definition - tire gators are retread that has come off of tractor trailer rigs. These are generally surrounded by little tiny wires that love to cause flats. There were relatively few tire gators so we has relatively few flats. I'll stop talking about this for fear of changing our luck.
We had our one and only SAG stop at a Sinclair truck stop and then continued off the highway on Old Highway 30. This road doesn't see much traffic at all. It quietly meanders through horse and cattle country. Brown hills and lots of sage dotted the landscape. And the sky? HUGE. We're getting into big sky country. Yes, I know it's not Montana but the sky just stretched forever.
We found one interesting street sign. We're not sure if they were lost at the time, had an incredibly powerful telescope that sees through mountains, or they were planning ahead for the really really big earthquake that will bring the Pacific Ocean inland. Smack in the middle of the dessert with no water visible for miles around us was a street named Ocean View Lane. Ocean View Lane. We were at a loss for words but not for having fun taking pictures. Oh and down the road was Sea Breeze Avenue.
This afternoon & evening is a time to rest up and hydrate for tomorrow. Mileage will be up into the 90s. The relatively short mileage today was a nice warm up after a day off. Tomorrow we get back to work!