Day 9 - Boise ID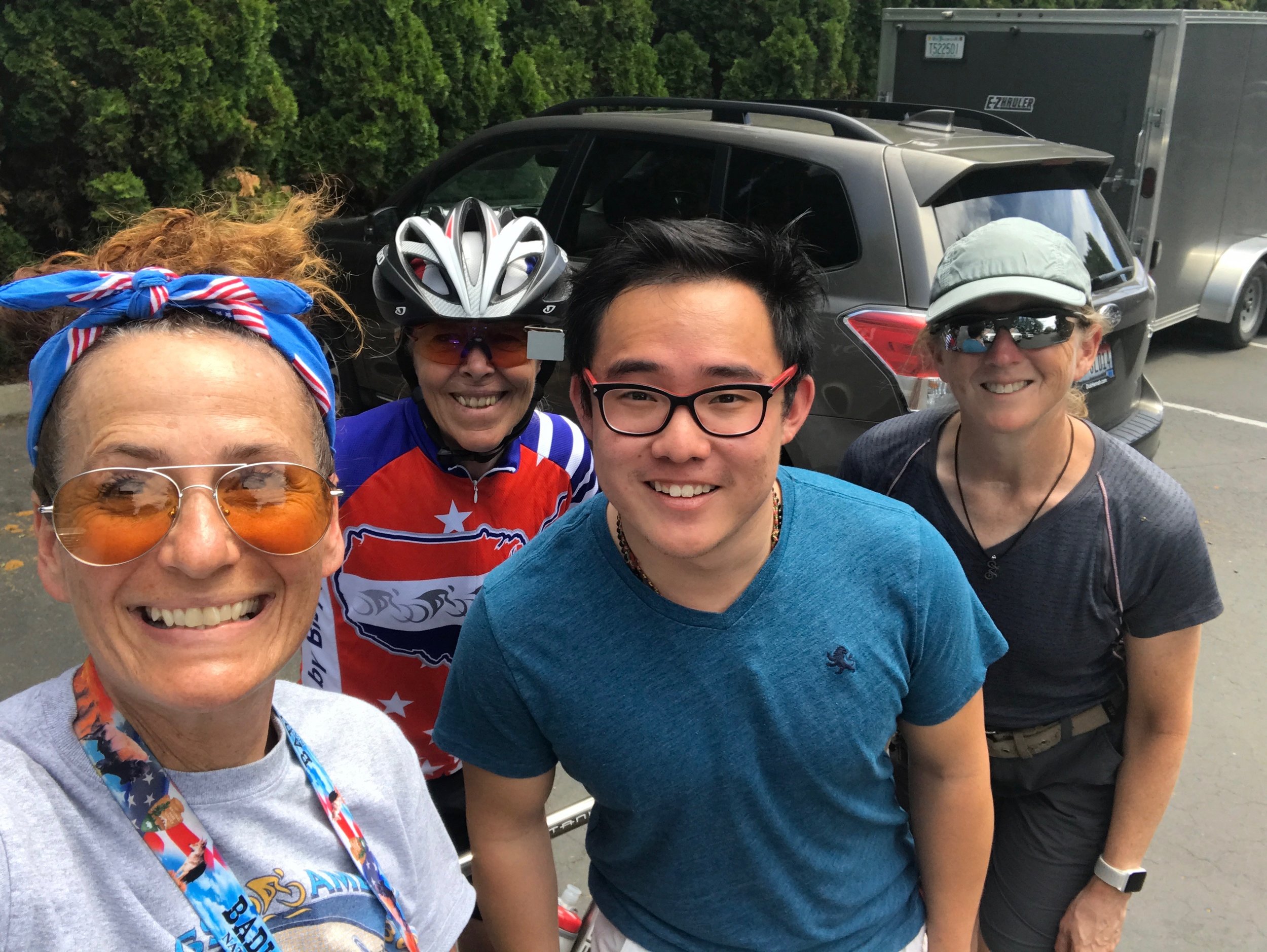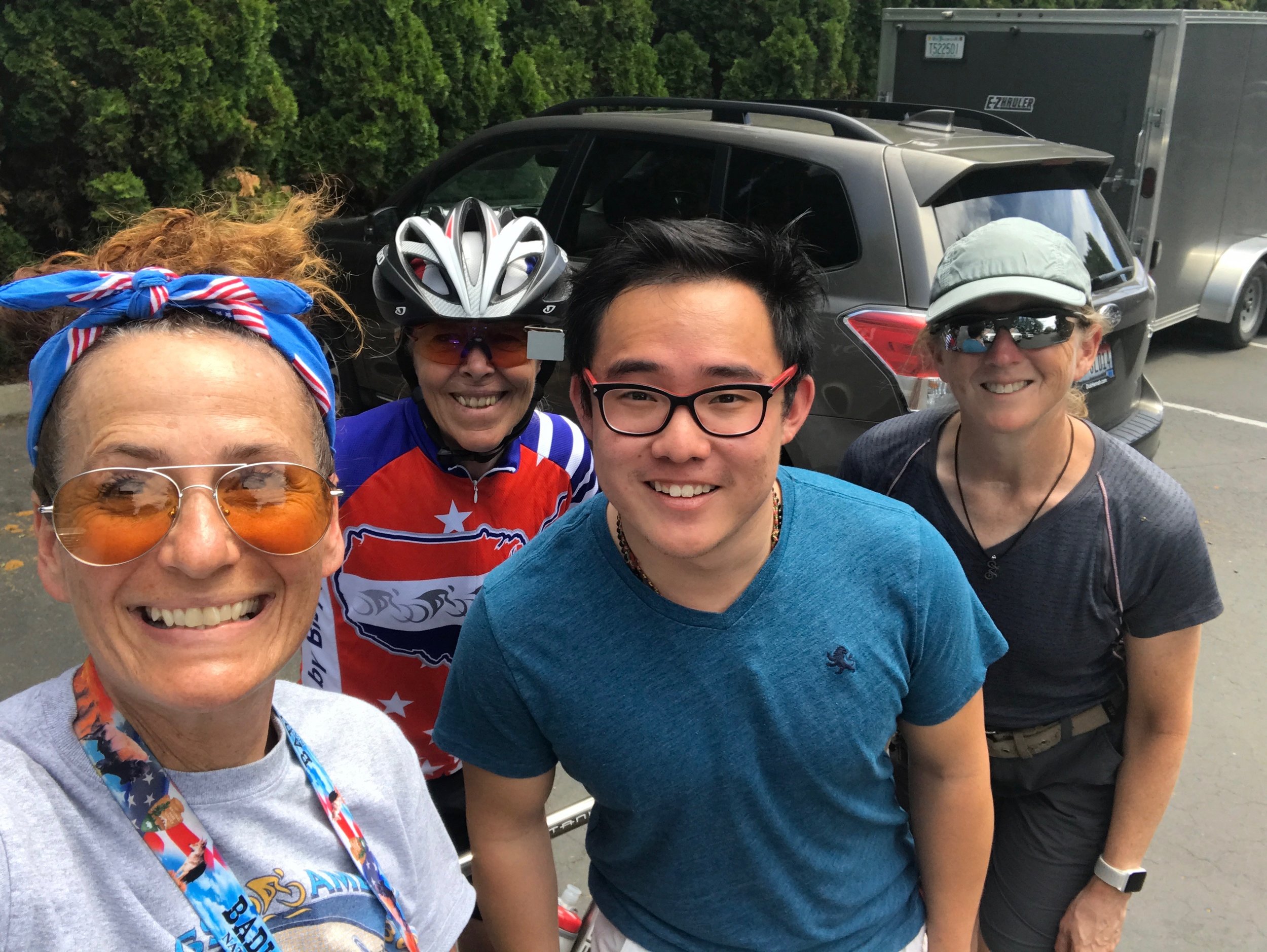 Crew's Log…
Mileage: 0 miles
Climbing: 0'
Weather: Sunny and low 80s.
Highlights of the day:
First, I would like to apologize for completely neglecting the fact that an alumnus rider, Hao, from 2018 stopped in to say hi to us yesterday afternoon. He's attending a 9 week REU Program in Mathematic at Boise State. I'd try to explain what it is but I think it's a safer bet to check it out here. It's always great to see alumni and we had a fun (but all to brief) reunion with Hao. We wish him the best of luck in his studies and hope to see him again soon.
The riders were on their own today. Talk of laundry, massage therapy, and exploring the sights of Boise circulated during breakfast. There were even a couple of riders who talked about going out for an easy pedal on the bike path or a swim at the local Y. Seems they heard and are heeding the advice that doing something relaxed but active today will make tomorrow much more pleasant on the bike. Yay! The local bike shop, George's Cycles, picked up a bit of extra business from us today. Many of our riders & staff spent time and money stocking up on parts, clothing, and food for the ride.
The staff was occupied most of the day. Some of the staff enjoyed a nice morning ride to check out the bike path for tomorrow's route out of town. Construction was located, noted and will be shared with the riders. Garmin and Wahoo devices were loaded with the next leg's route. A stretch class was offered. 2 new riders were registered and oriented (R&O?). We then bonded as a team while washing the vans and our clothing. The afternoon was spent shopping and prepping the vans for the next leg. Later we R&O'd a third rider who arrived a little later today. We wrapped up the day with a group dinner - a little celebration for completion of the first leg and a time talk about plans for the next one. For a rest day, we sure know how to keep busy! :)
Pictures of cows. Why? Because. Cows.