Day 5 - Prineville to John Day OR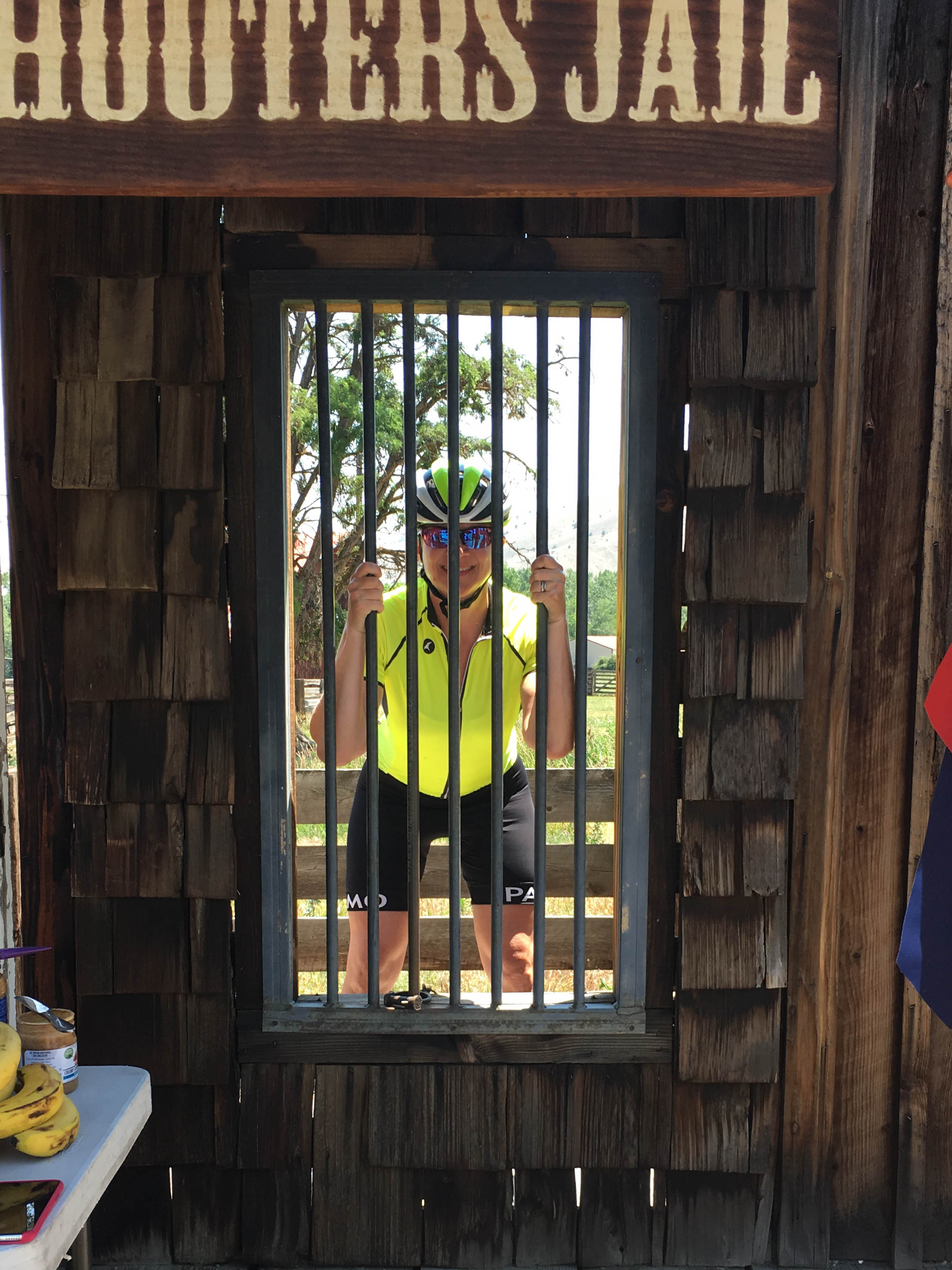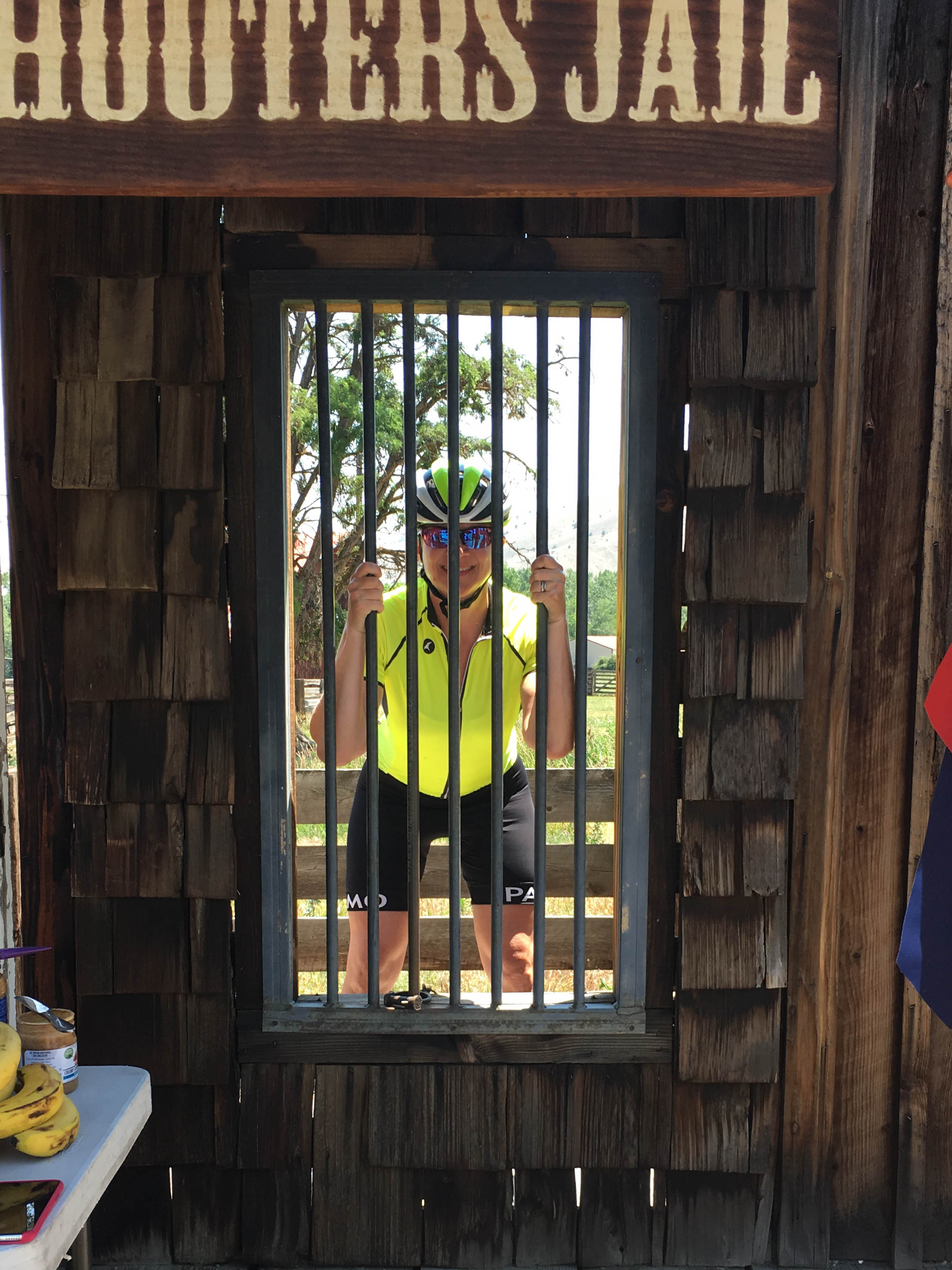 Crew's Log…
Mileage: 116 miles
Climbing: 5500'
Weather: Upper 50s to start. Low 80s to end. Clear skies. Tailwind to end the day.
Highlights of the day:
We rolled at dawn on what would be a long day. 116 miles with two substantial climbs, all add up to what should be a relatively long day. It was crystal clear and cool when we started. The only slight complaint was a headwind to start but it didn't last too long. By the first SAG, it was turning around in our favor.
This route was another one with only two turns. Left out of one motel, and left into another. We started early with all the riders on the road by 7:15. A 15-mile warm up brought the riders to climb #1 of the day – a long 20-mile, but gradual, climb that took us up to Ochoco Pass at 4720'. We fueled up at our first SAG stop and then enjoyed the well earned the 7-mile downhill. A non-technical descent with good road conditions. I have to say, technically speaking, that is was a BLAST! A few miles on we entered Mitchell.
While in Mitchell, I'd like to make a quick detour. A big part of the fun of cycling is the community it creates and the stories we collect. Fellow cyclists reach out to help one another. There was a fun example of that today. It takes a bit to describe it so bear with me. We stayed in Prineville last night, the home of the Good Bike Company. This bike shop often does business with the Spoke'n Hostel in Mitchell OR, a hostel that caters to the long distance bicycling community. A day or two ago, Good Bike Co sent some tubes to the store via a cyclist heading east. A day later, the hostel sent payment to the bike shop using a cyclist heading west. The hostel had sent too much money. Our mechanic, Rob, stopped in to check out the bike shop, like we always do. Conversation ensued and they talked about our pending ride through Mitchell. The bike shop gave Rob the cash and asked that we deliver it to the hostel. Rob gave it to a rider who brought back to Mitchell. Circle completed and a fun story created to add to our collection.
Back to the ride… Exiting Mitchell, we tackled the second major climb of the day up to Keyes Summit at 4369'. This climb was a shorter (6 miles) but a bit steeper. The work was well rewarded with a 25-mile descent towards John Day. At the bottom, we entered Picture Canyon, a scenic winding stretch along the John Day River . About 8 miles later we had our final SAG stop and a few staged pictures at the Dayville Mercantile. With the wind at our backs, we rode the final 30 miles into John Day for dinner, rap and sleep. I don't think sleep will be an issue tonight, which is good with more riding and climbing tomorrow. Good night!