Day 3 - Welches to Kah-Nee-Ta OR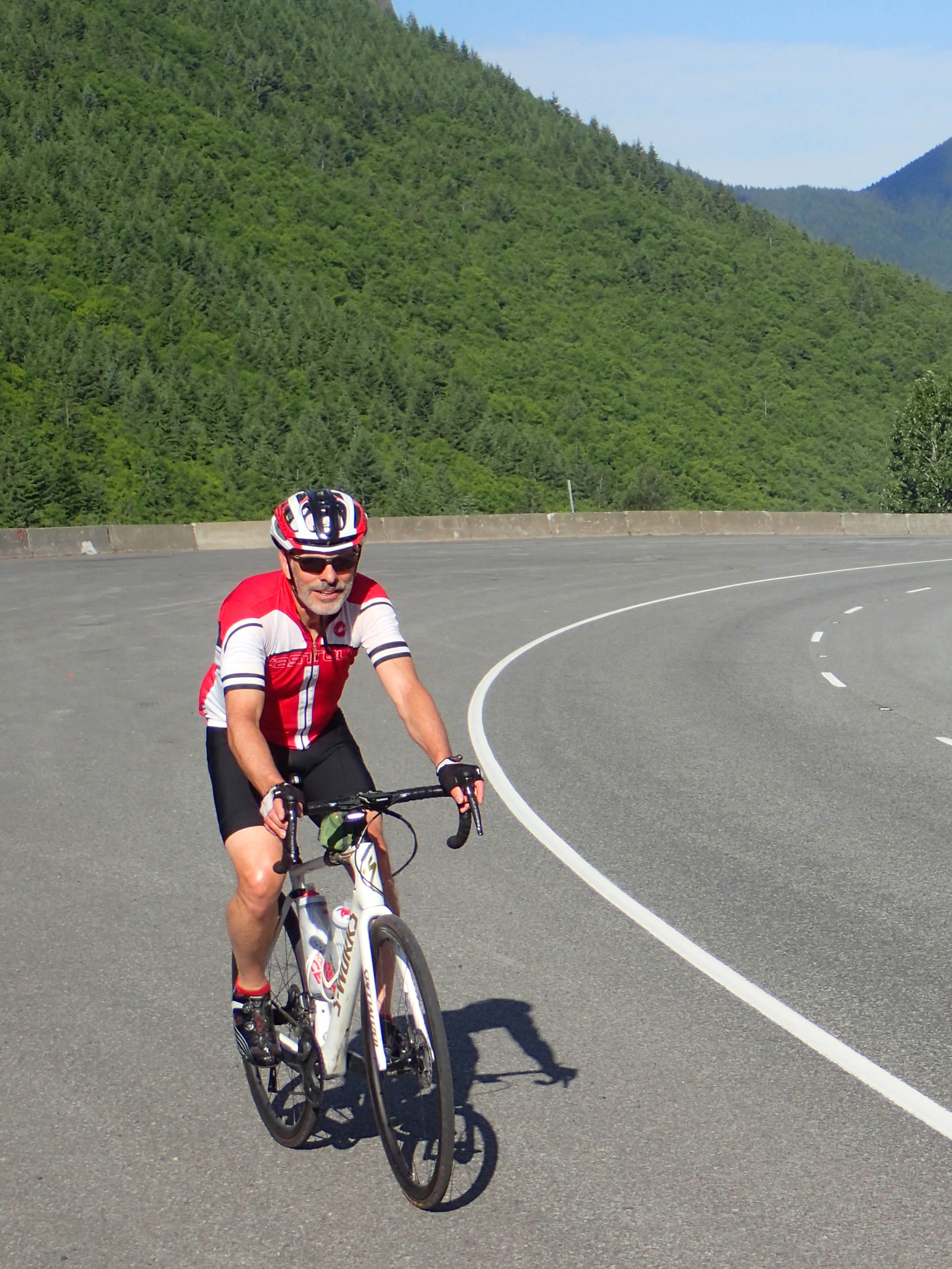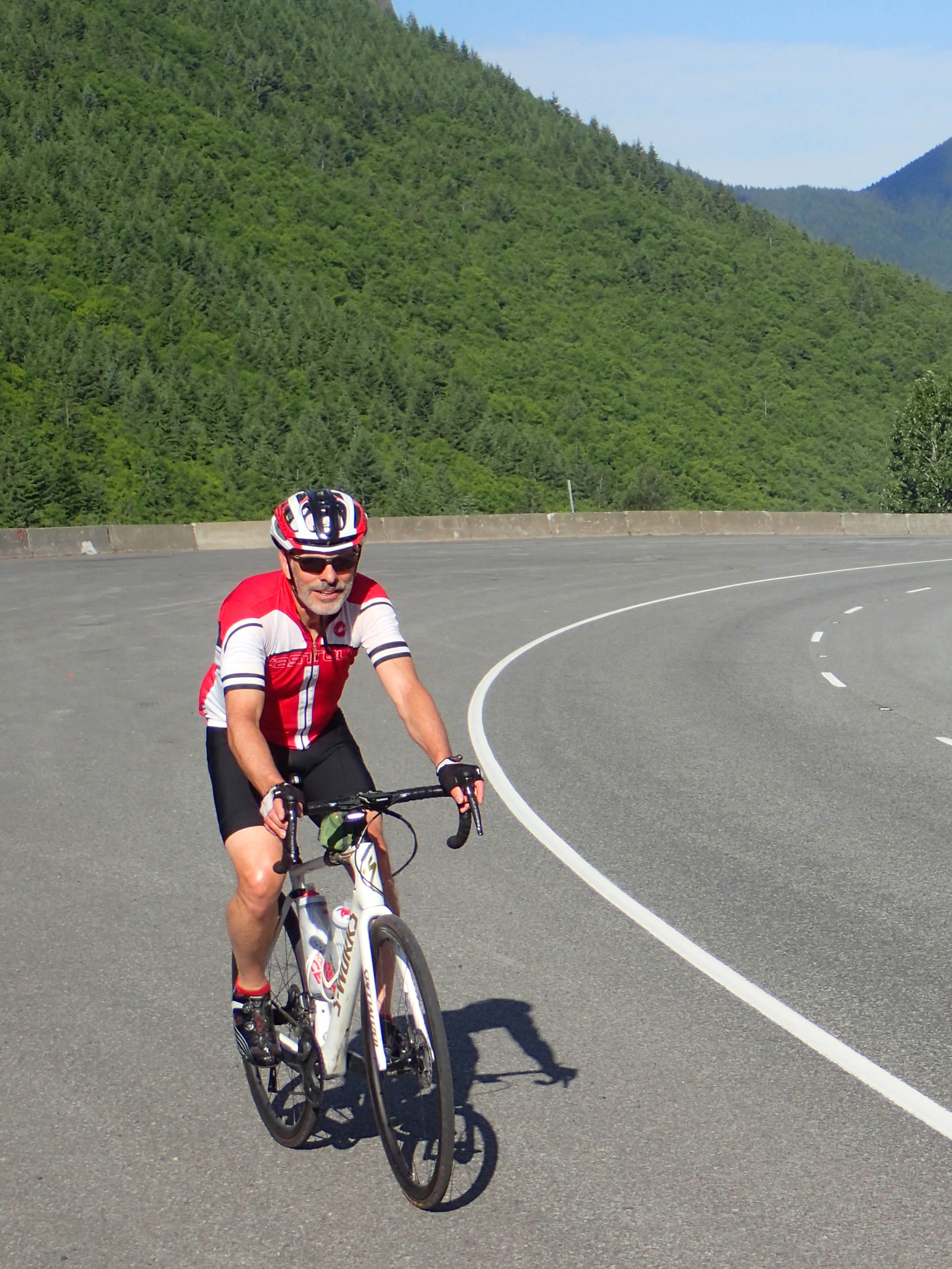 Crew's Log…
Mileage: 65 miles
Climbing: 5150'
Weather: Clear and low 60s to start. Temperatures came up into the low 90s to end the day in the high desert.
Highlights of the day:
Day three started the first big climb of the tour, 13 miles up to the base of Mount Hood at Government Camp. It was a long climb but relatively moderate in terms of grades. For those non-cyclists out there, 4-8 percent is decidedly work but keeping to single digits makes for a climb that requires moderately low gearing, a spin cadence and a good ear worm to complete. On the way up, Mount Hood was haze free and completely immodest. Turn the corner and it was in your face. It was beautiful. Lots of superlatives were tossed in towards the mountain.
On the way down, Mt Hood continued to appear to everyone in all its glory. The backdrop of bright blue sky, made it pop. It peered over our shoulder as we made our way down from Government Camp and continued to dog us all the way to our second SAG stop. On the final stretch into the hotel, other big names in the Cascade Range made their presence known - Mt Washington, Three Finger Jack, Three Sisters, Mt Bachelor and Mt Jefferson. If the clouds behave themselves tomorrow, Mt Jefferson will be with us most of the way into Prineville. The snow capped peaks of the Cascades were showing off and photographed by most of the riders.
We had quite the change ecosystems today. Or is it biomes? Apologies to all you environmental scientists out there. But I digress… As we rode east from the base lodge our surroundings rapidly changed from cool, wet evergreen forest to high desert, with a scattering of trees and shrubs over grassy hills. Big vistas opened up, with grand views of snow capped mountains to the west and Mt Hood to the north. The route ended with a beautiful winding decent down to the Warm Springs River followed by a short but steep climb up to the resort. The riders seemed at a loss to come up with enough superlatives for todays views.
I write this from a room in a Native American owned resort, with a balcony overlooking a beautiful valley, nearly devoid of human signs. Spoiled for one more night.