Day 2 - St Helens to Welches OR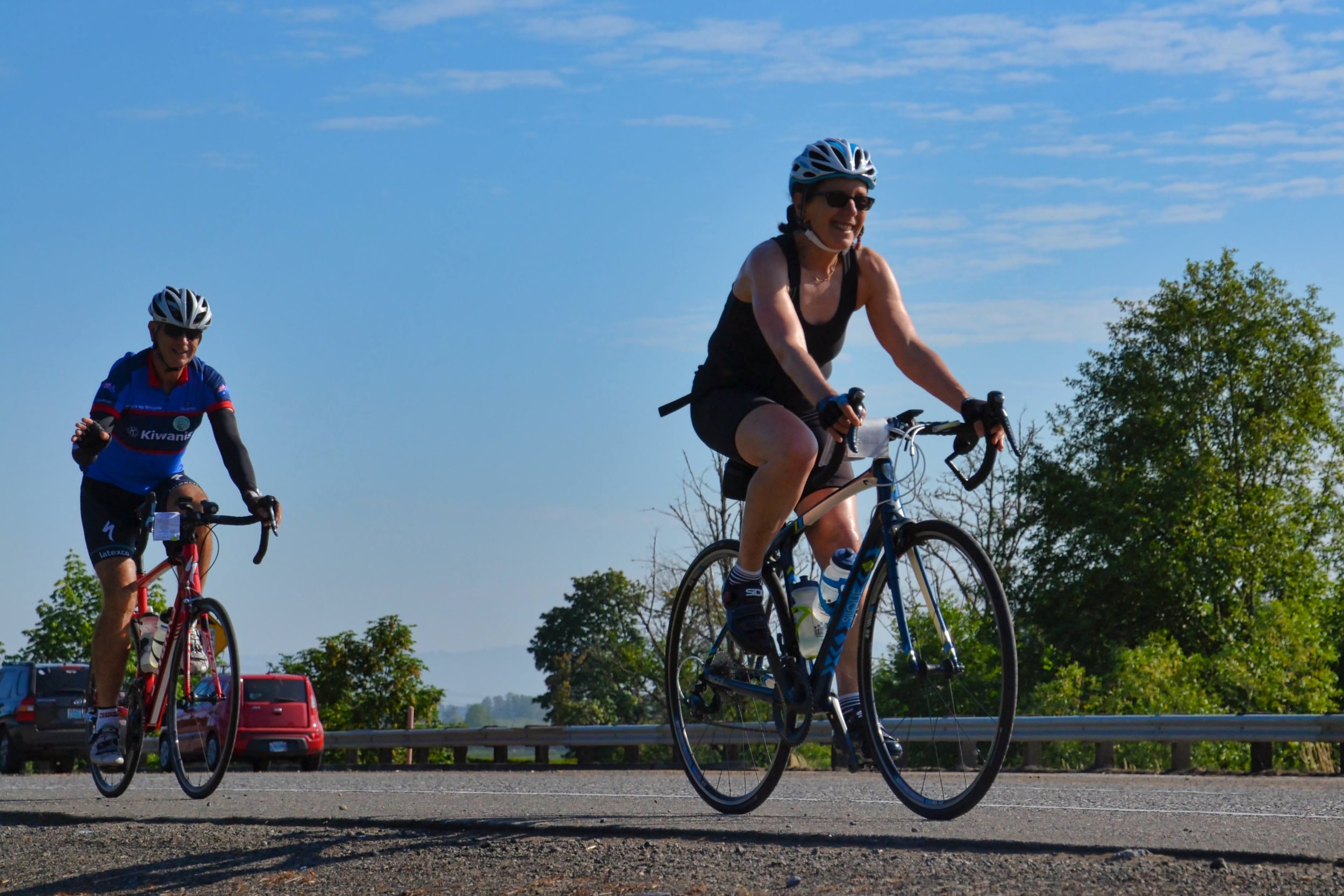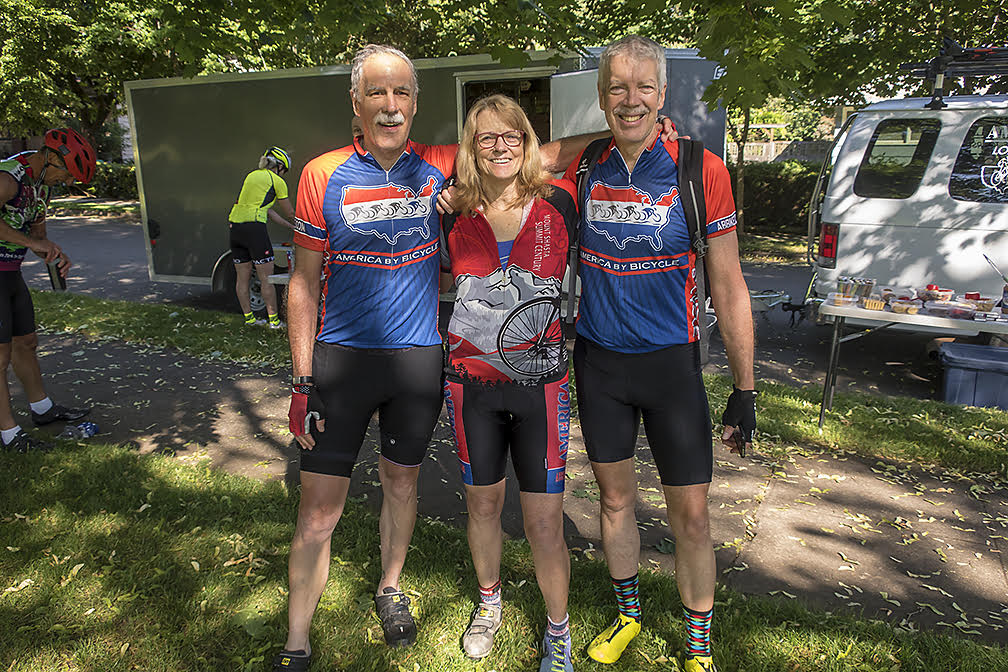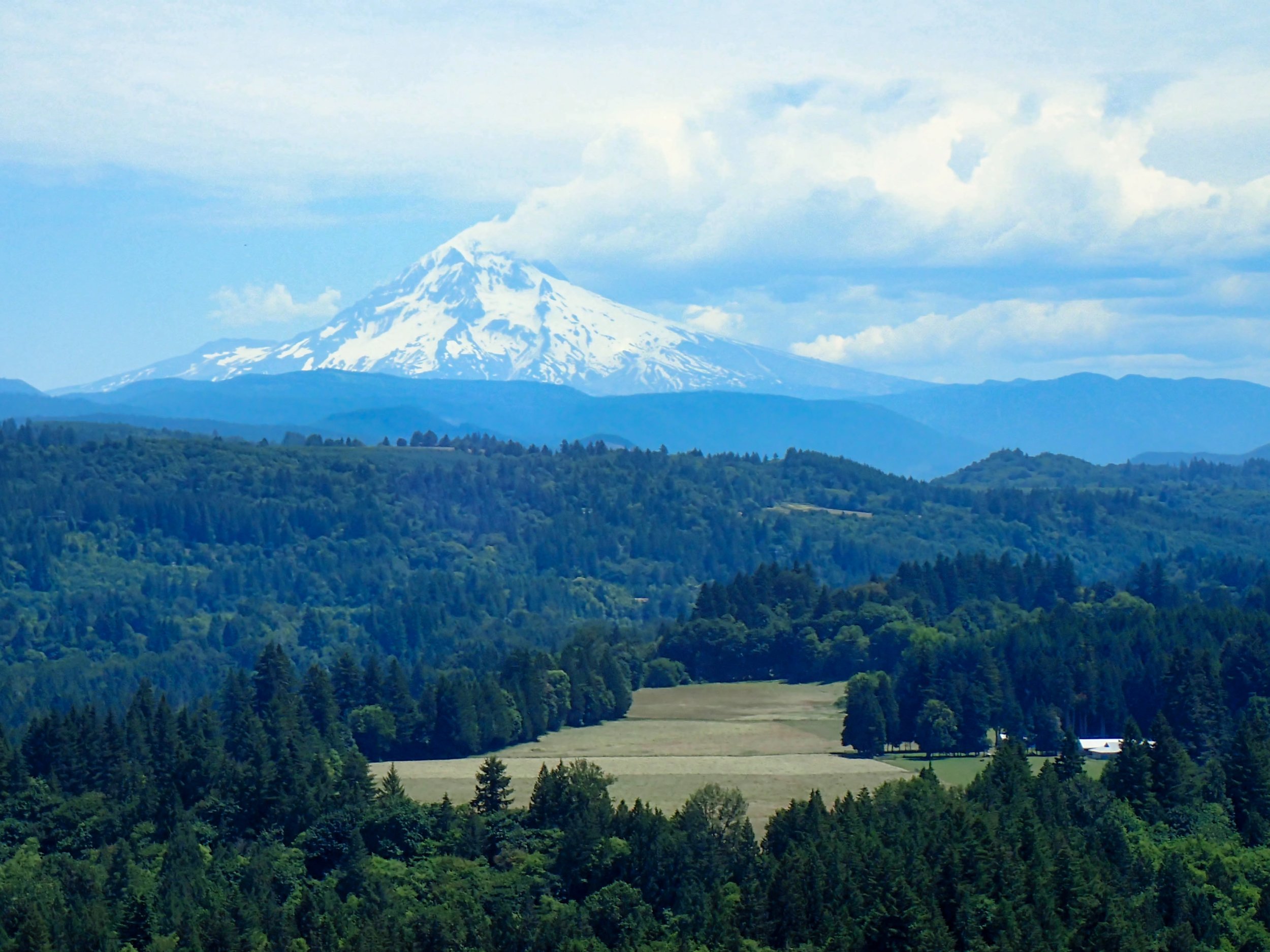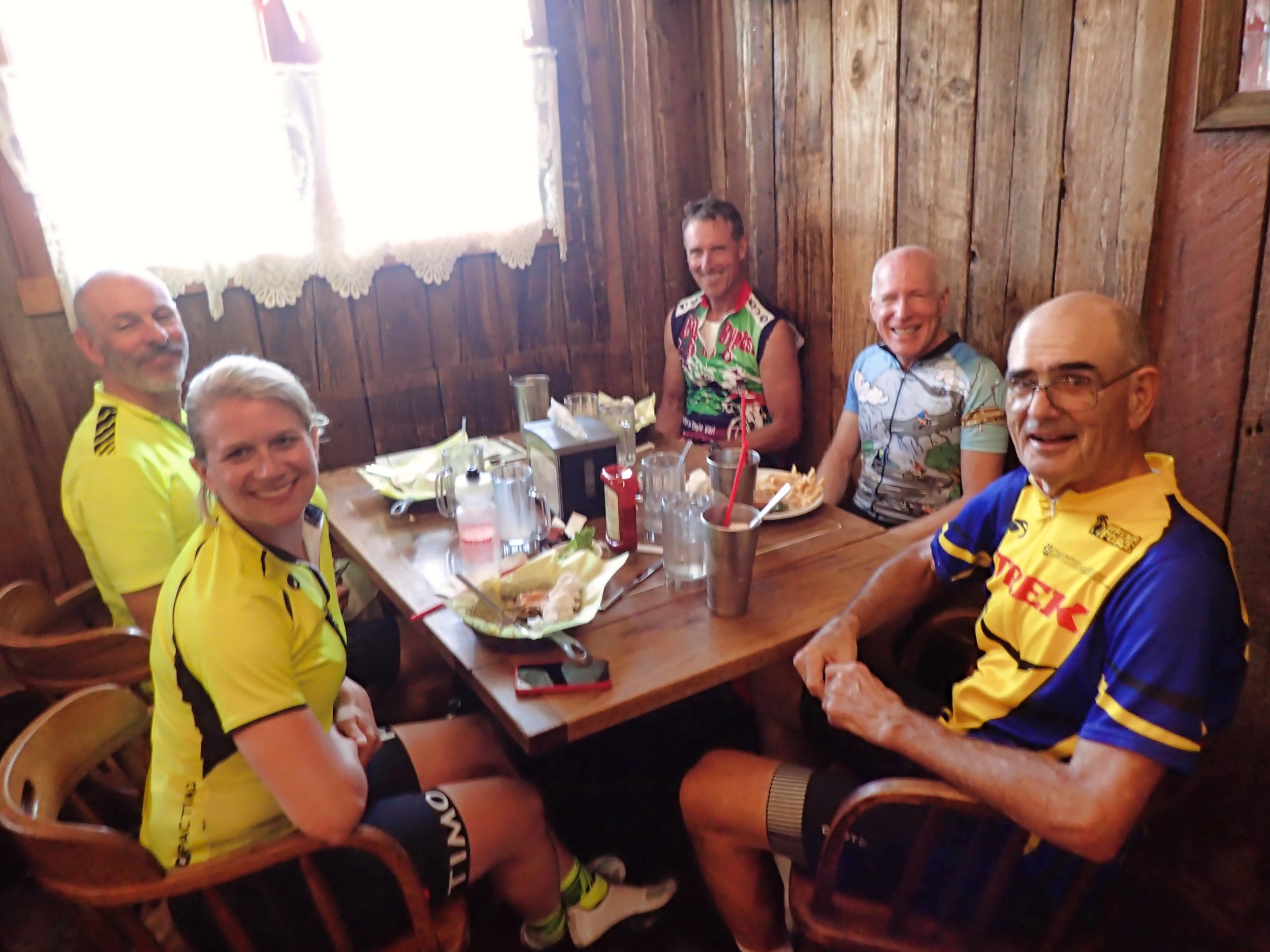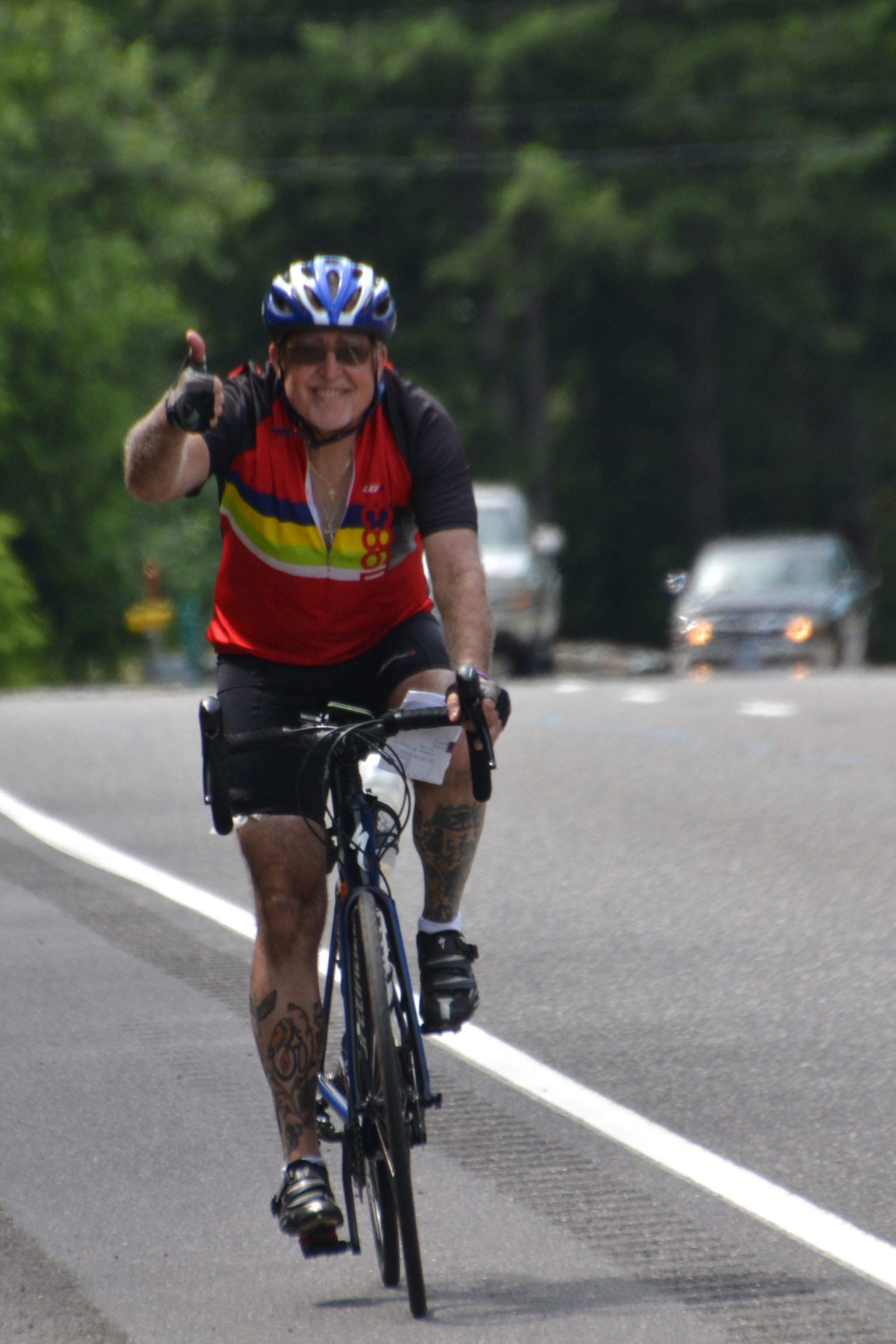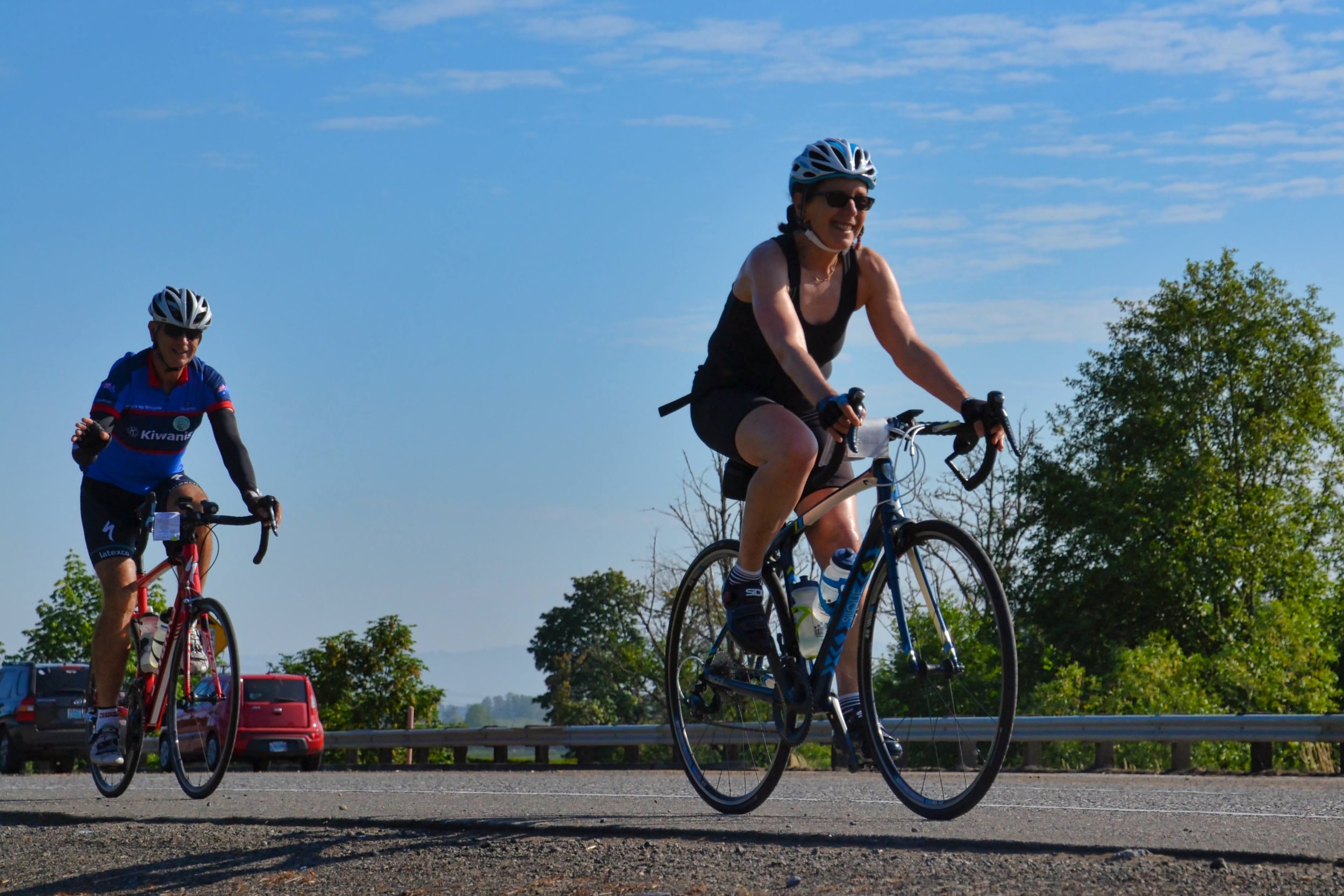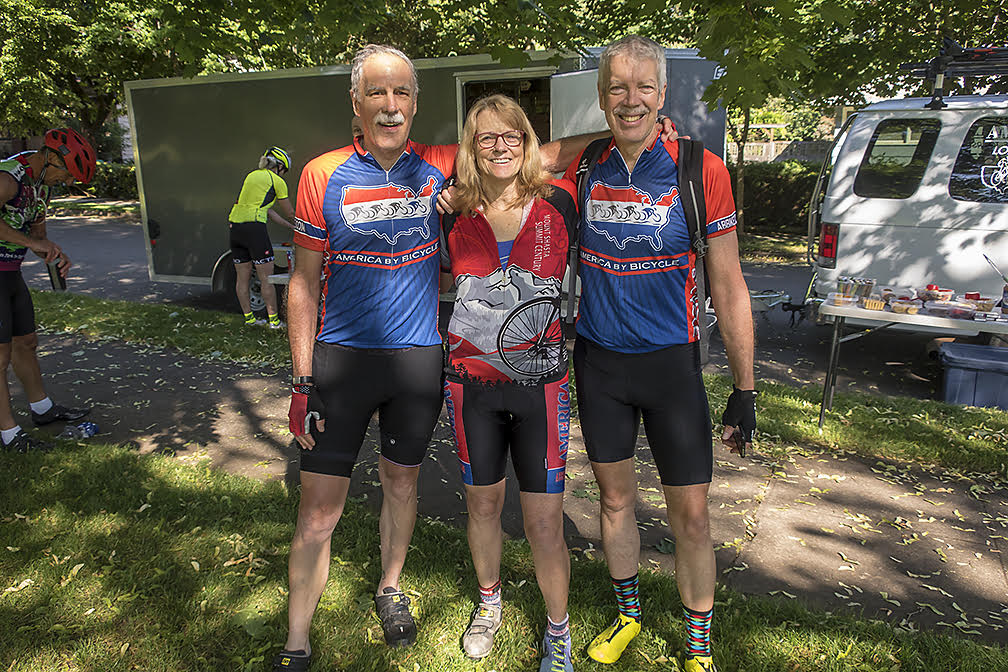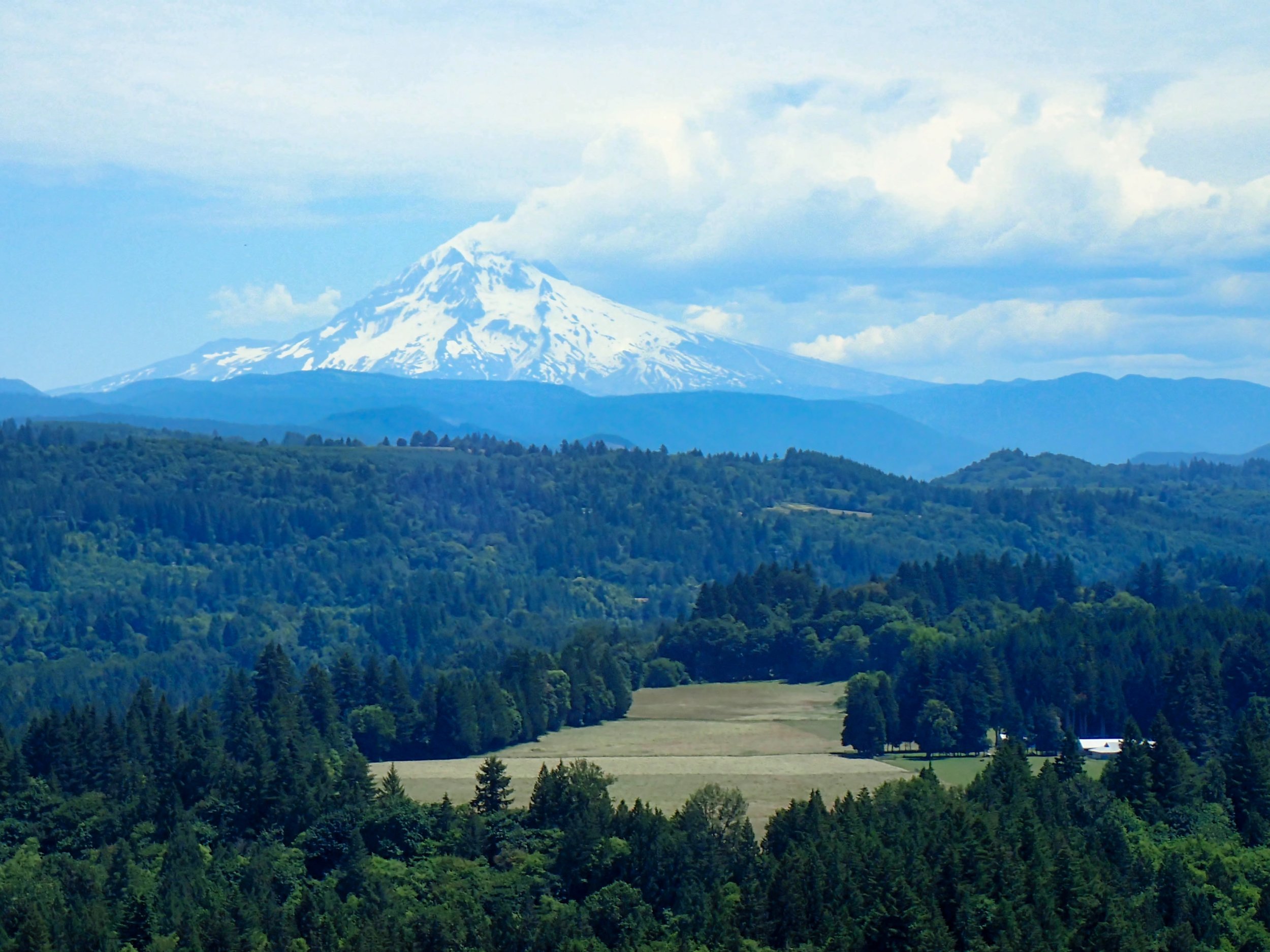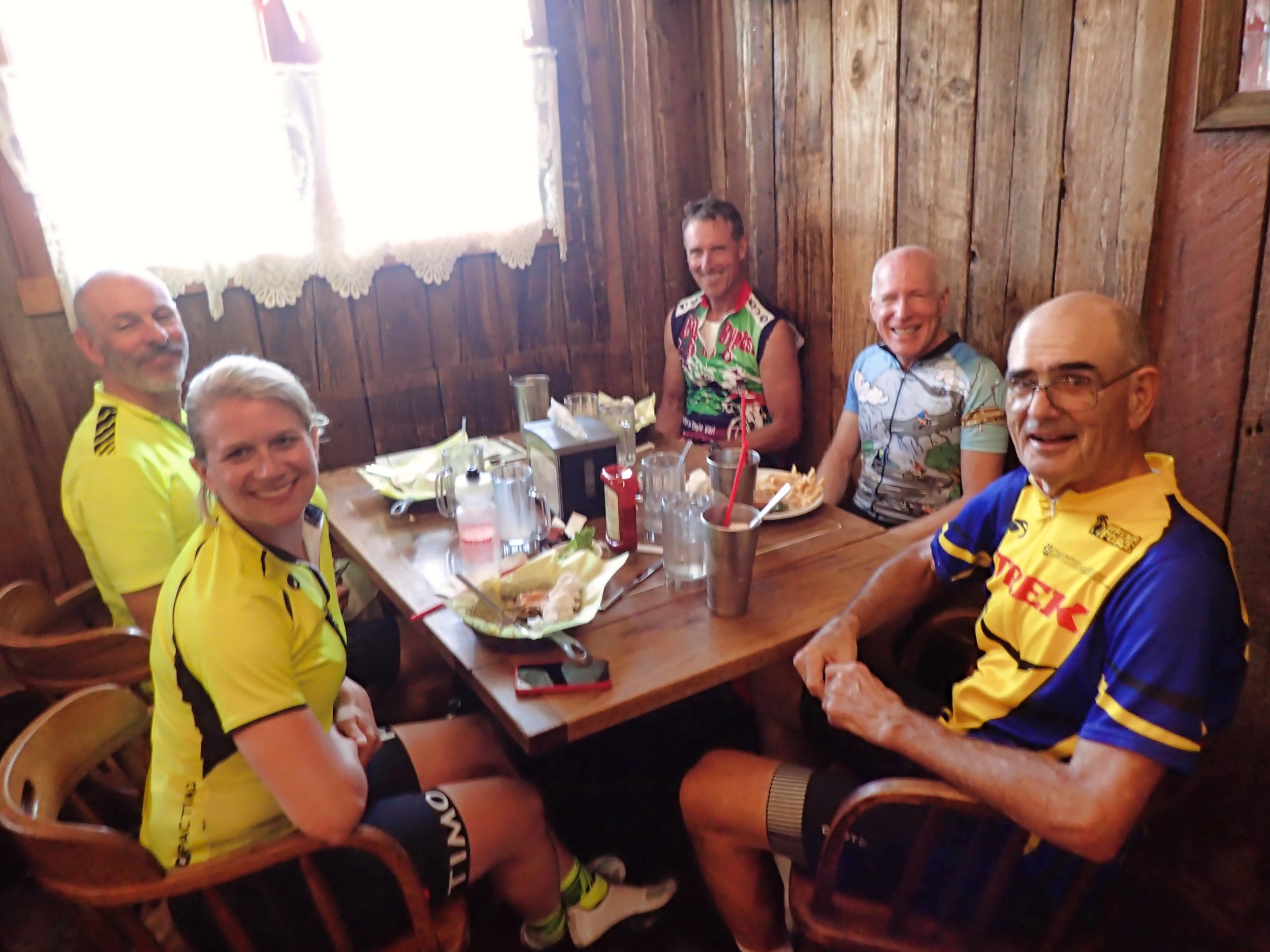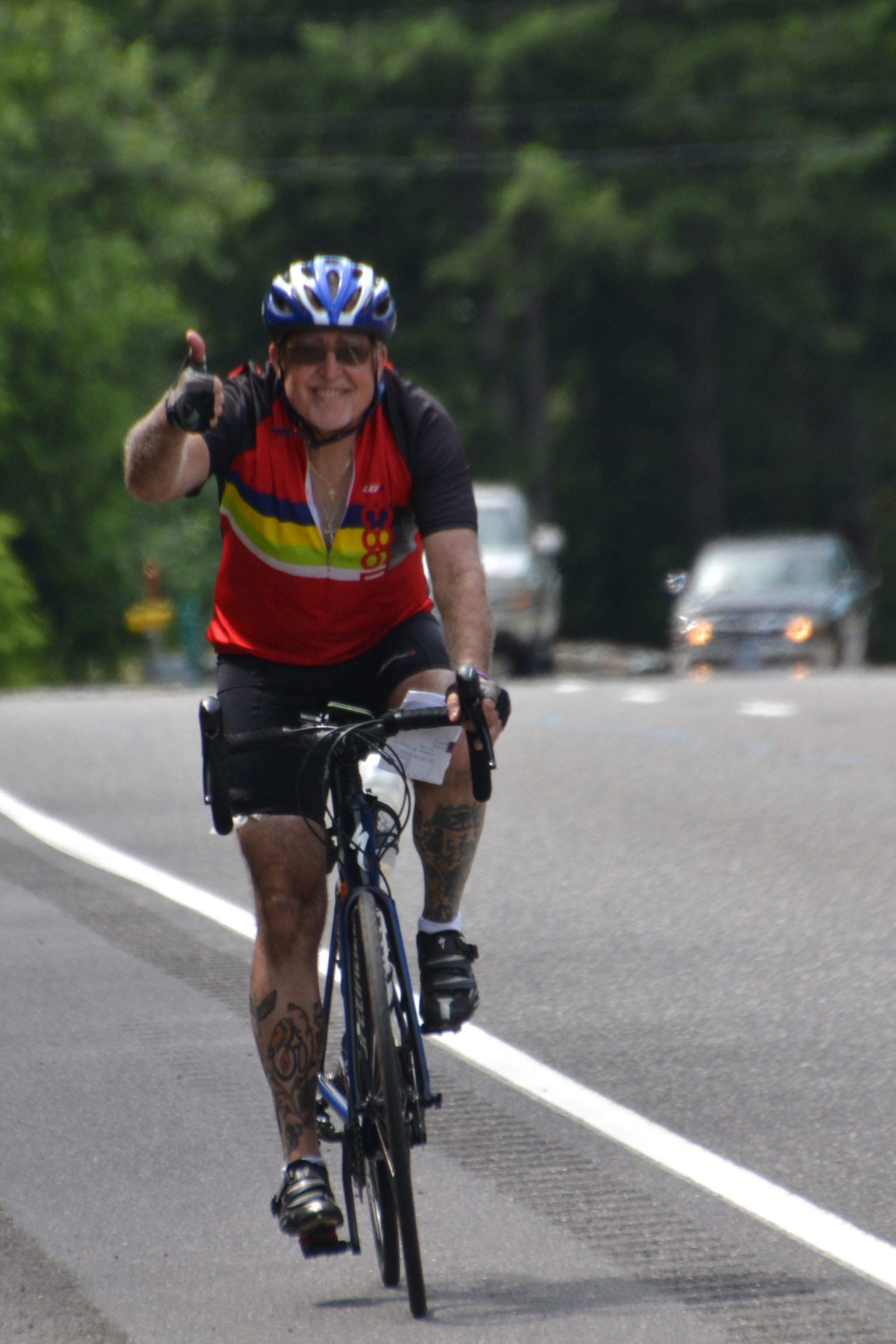 Crew's Log…
Mileage: 75 miles
Climbing: 3150'
Weather: Partly cloudy, low 60s to start. Warmed to the 80s.
Highlights of the day:
Rob, head mechanic, started off our day with an ABC Quick Check review. All the bikes went through a safety check at registration but this time it was the riders turn to learn what should be checked regularly on a tour of this duration. Simple checks performed on a regular basis can help find small issues that might arise on a tour of this duration. Small issues caught early can help avoid more major repairs. Less major repairs keeps bikes, riders, and mechanics happy (and safe)!
We had guests at our first SAG stop today. 3 alumni from AAN17 who live in Portland stopped by to see us. We shared stories and laughs and hugs. We took pictures. They ate cold pizza. We all hugged. It was great. Dave, Marty and Barb - it was wonderful to see you. Come back again soon!
The route took us up the Columbia River into the Cascade Range. We worked our way through Portland on bike paths, including a stretch between the river and East Marine Drive. We saw villages of floating houses on this part of the river - little two story houses, often with one-boat garages and extensive gardens, that happen to be afloat and moored to floating walkways. We also had non-stop views of Mt Hood. Talking with Karen, who has worked on this tours for many year, this is a first. It was in the distance and behind a little bit of haze but it was there.
From the city, we started our climb into the foothills of the Cascades. Traffic lessened and we enjoyed views of the Columbia River, lush hillsides, and more great photo ops of Mt Hood. If this is any kind of a sneak peek into what we'll see tomorrow, it's going to be amazing. Yes, I know it's dangerous to write, let alone think such a thing. I'm am crossing my fingers as I type.
Some of the riders had lunch in Sandy at Calamity Jane's, a cowboy themed restaurant featuring enormous hamburgers and shakes, some with fresh strawberries. Our day ended at a resort hotel. We will definitely enjoy being spoiled for one night.