Day 1 - Astoria to St Helens OR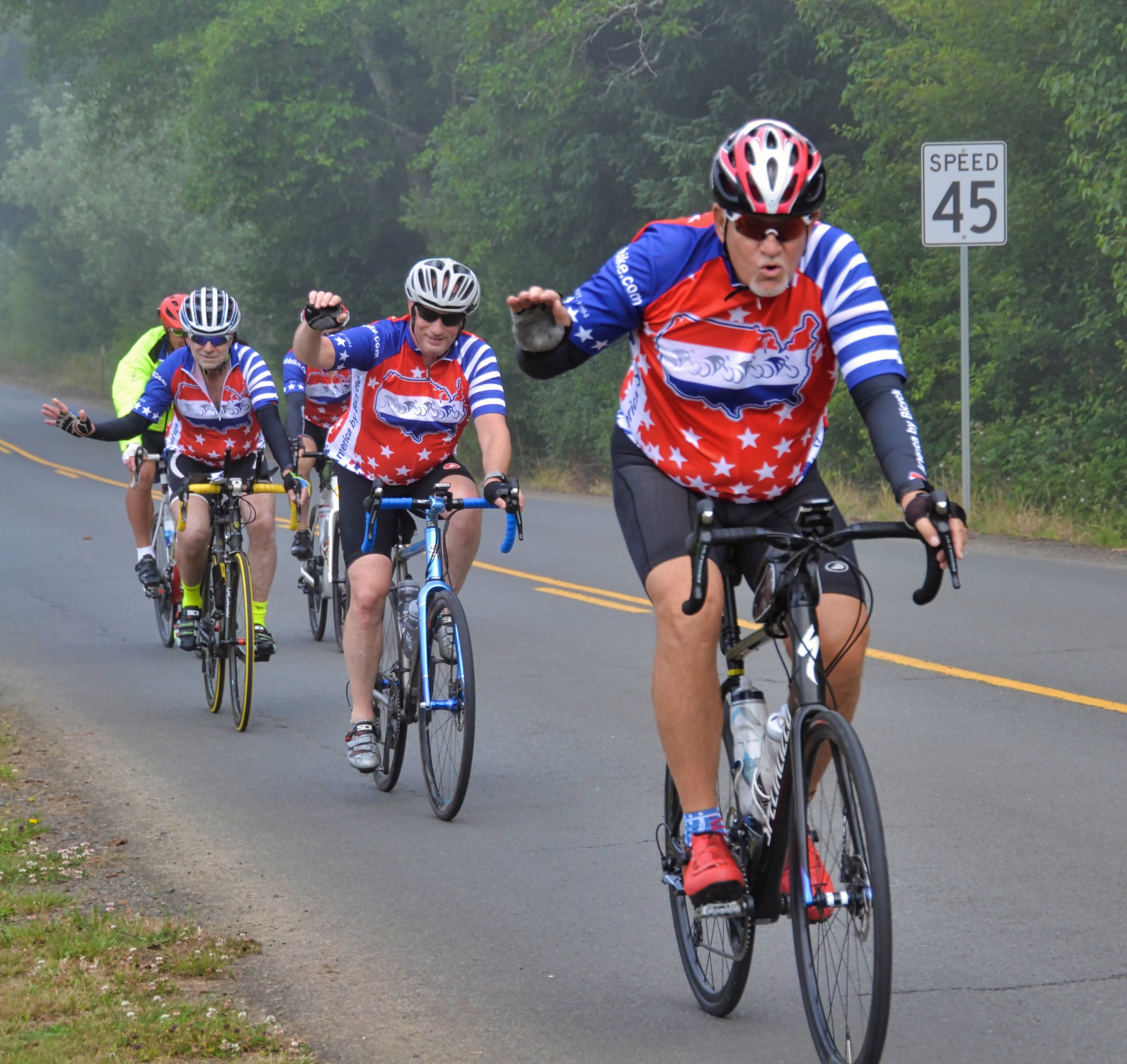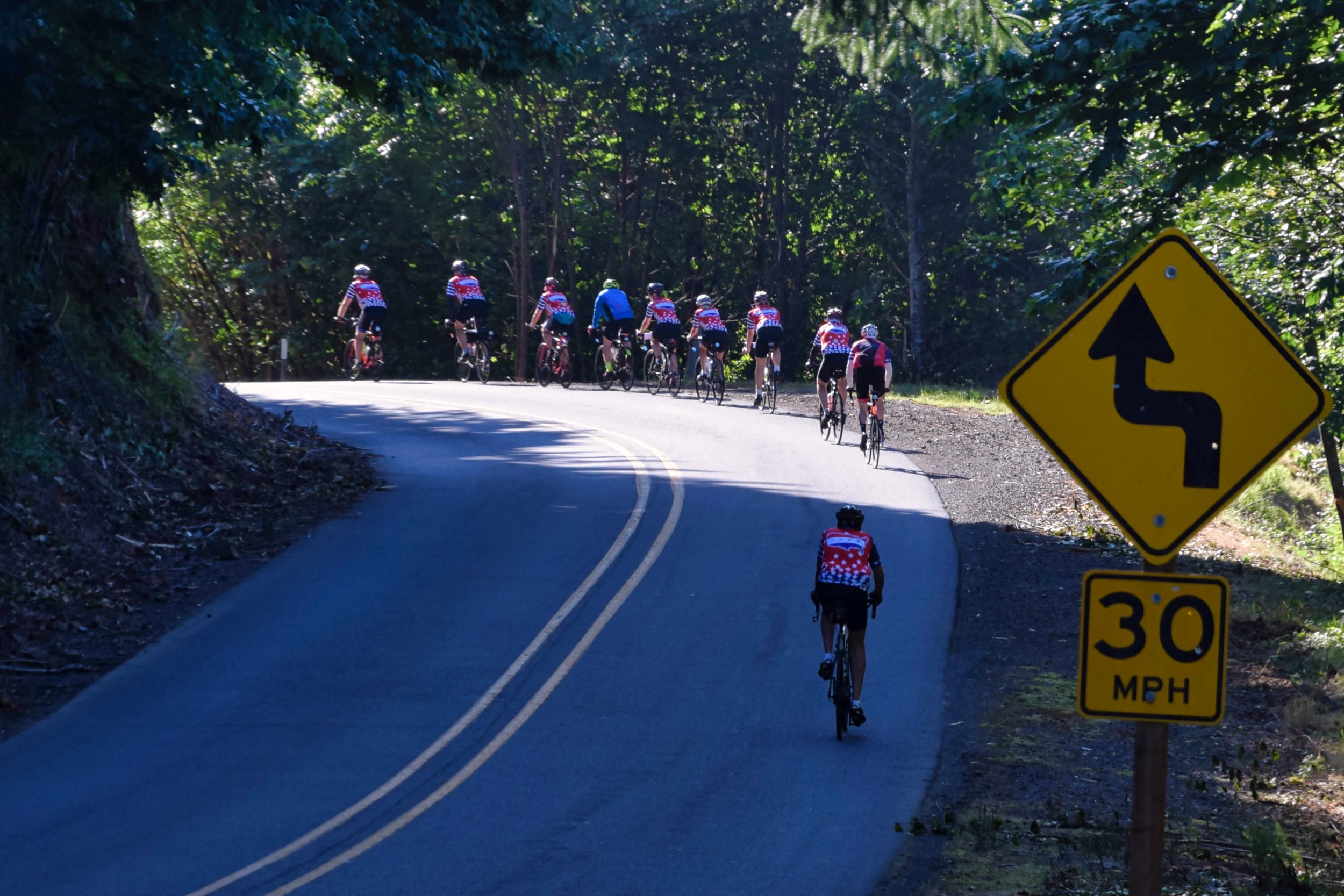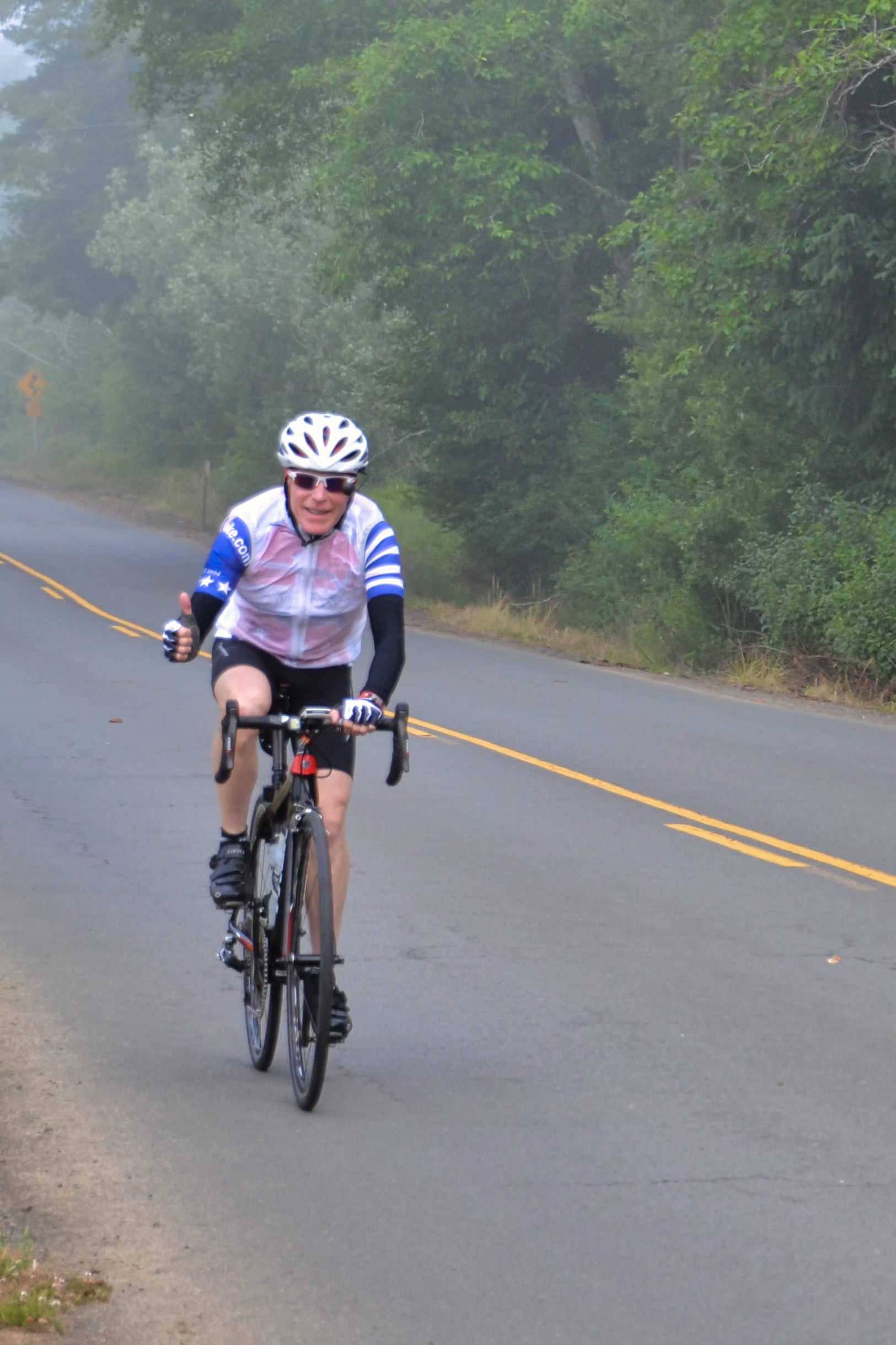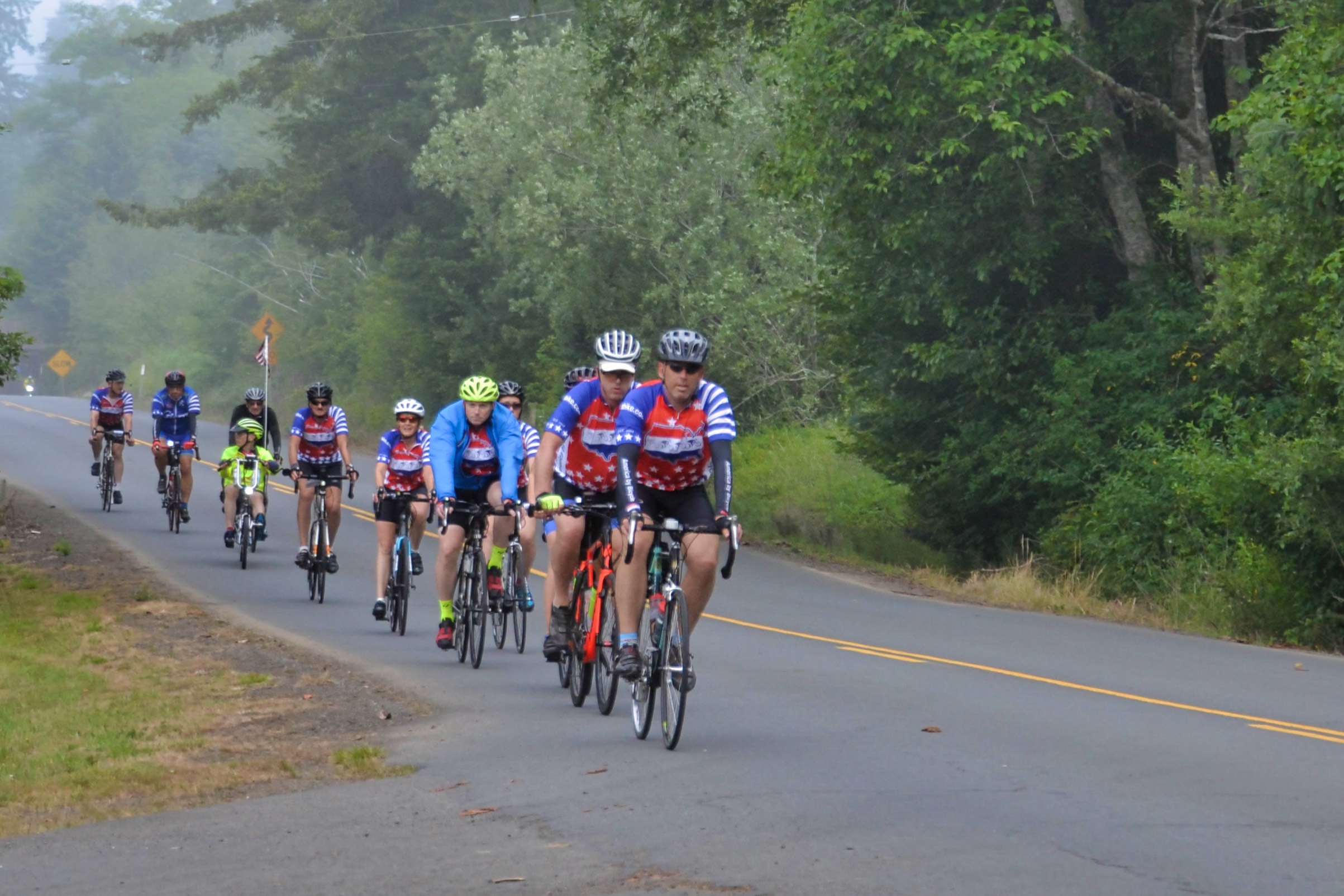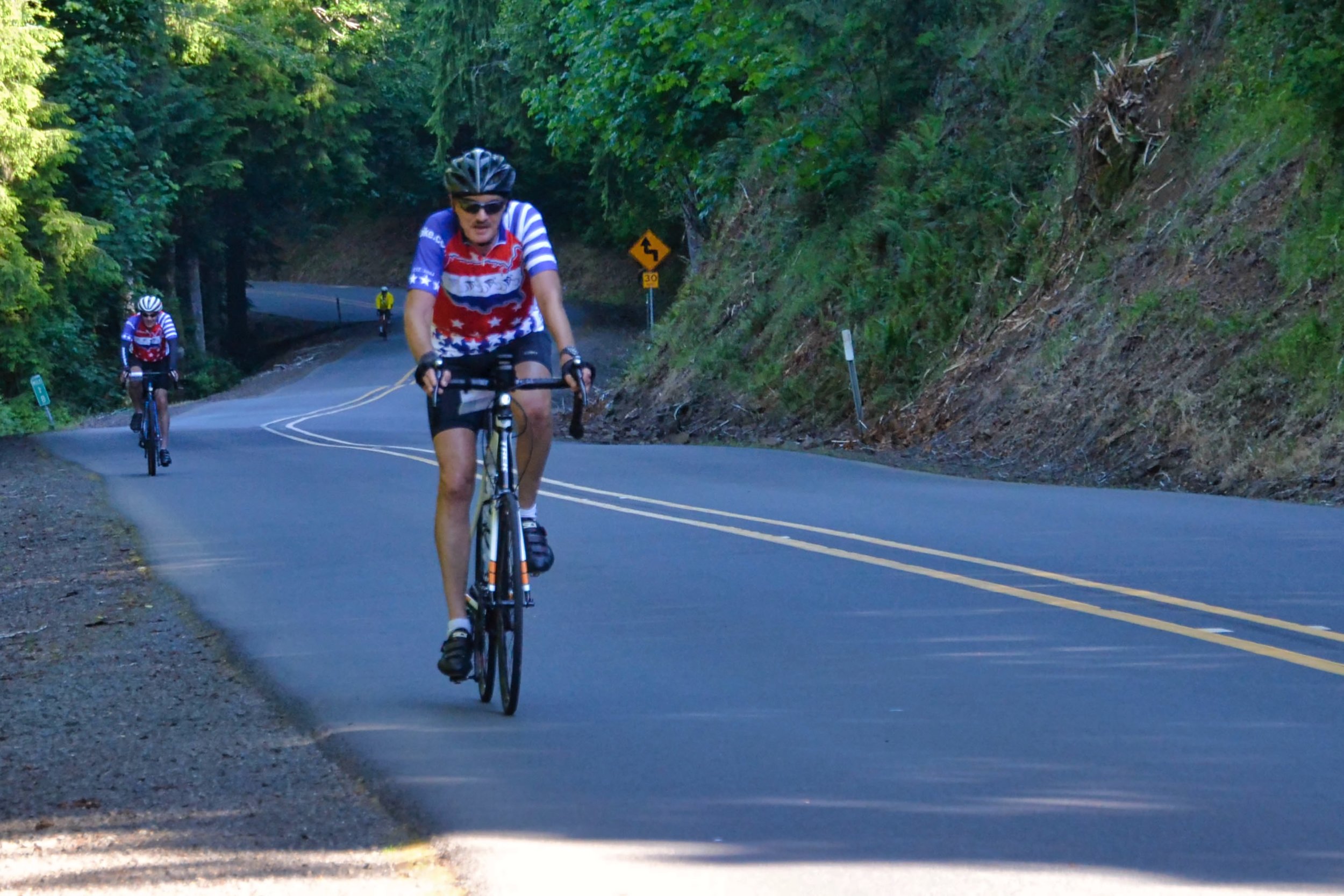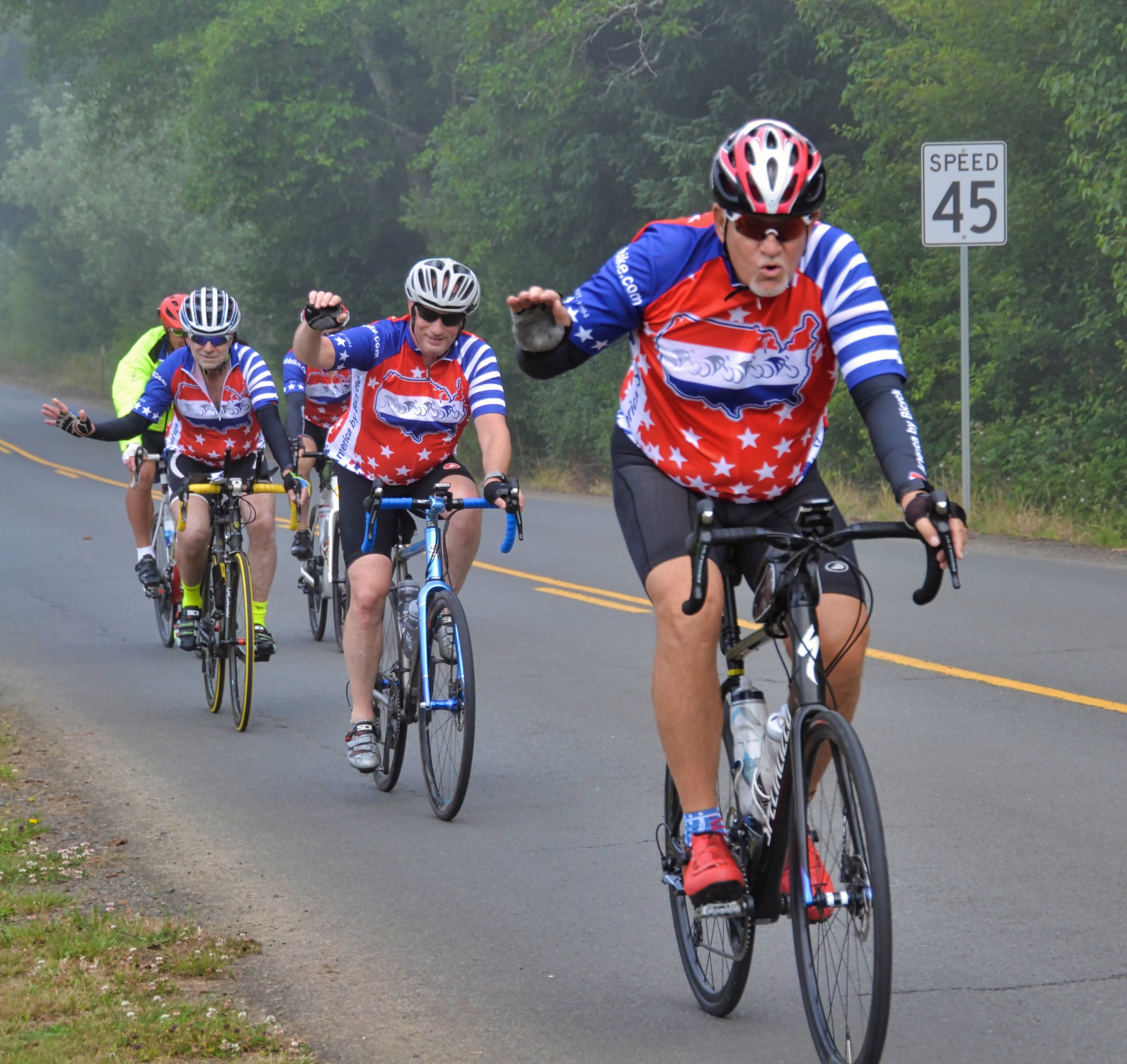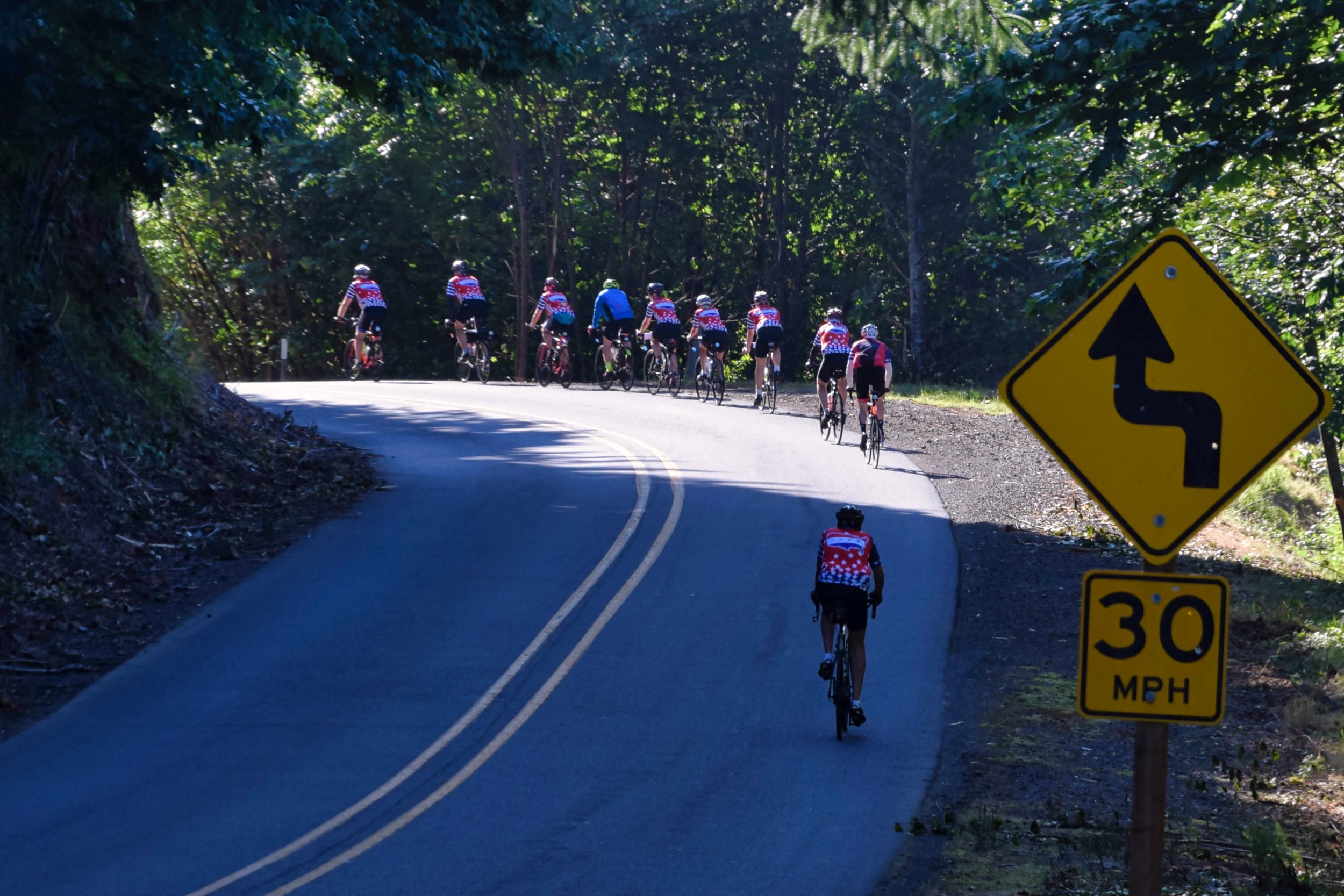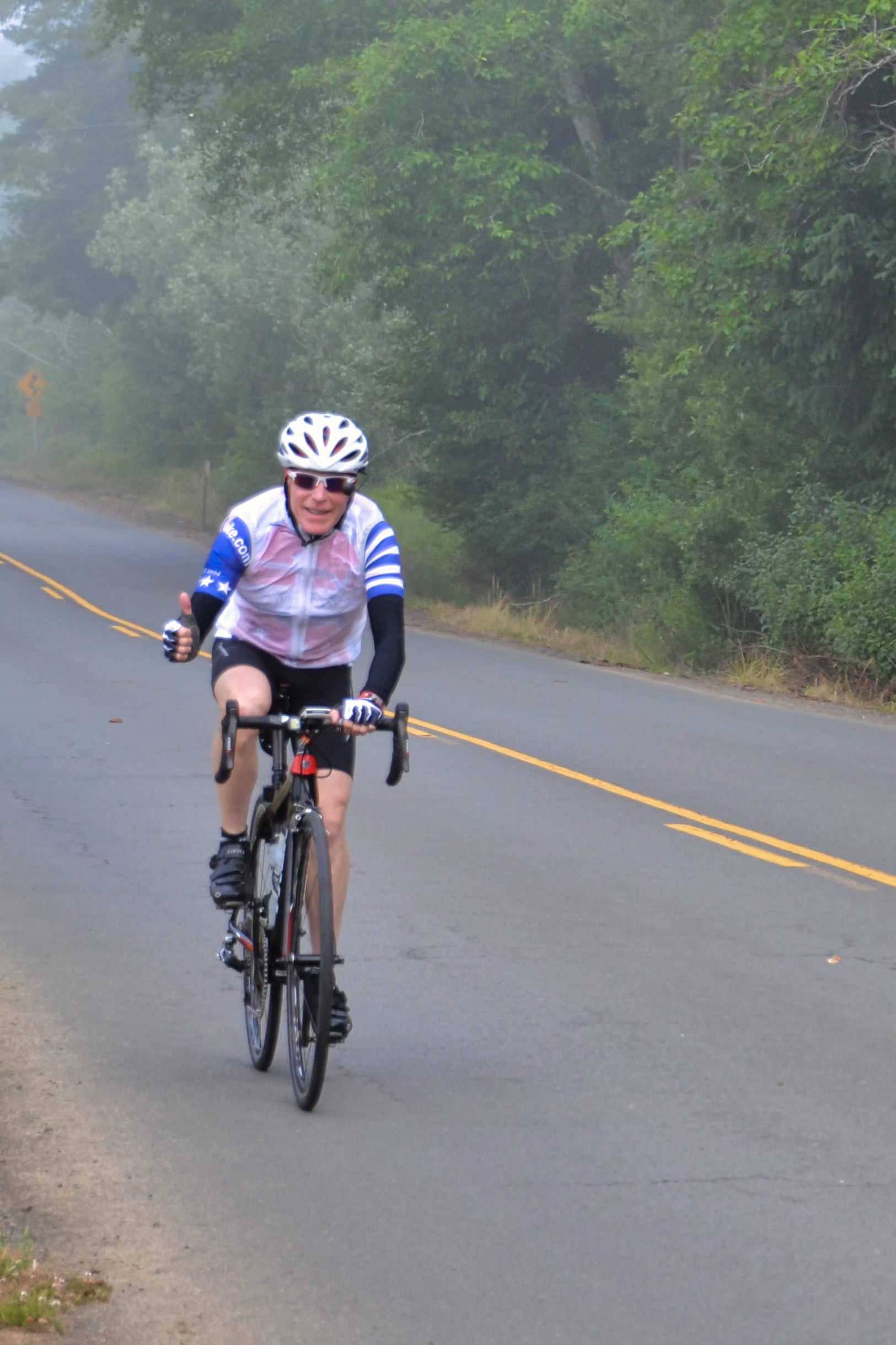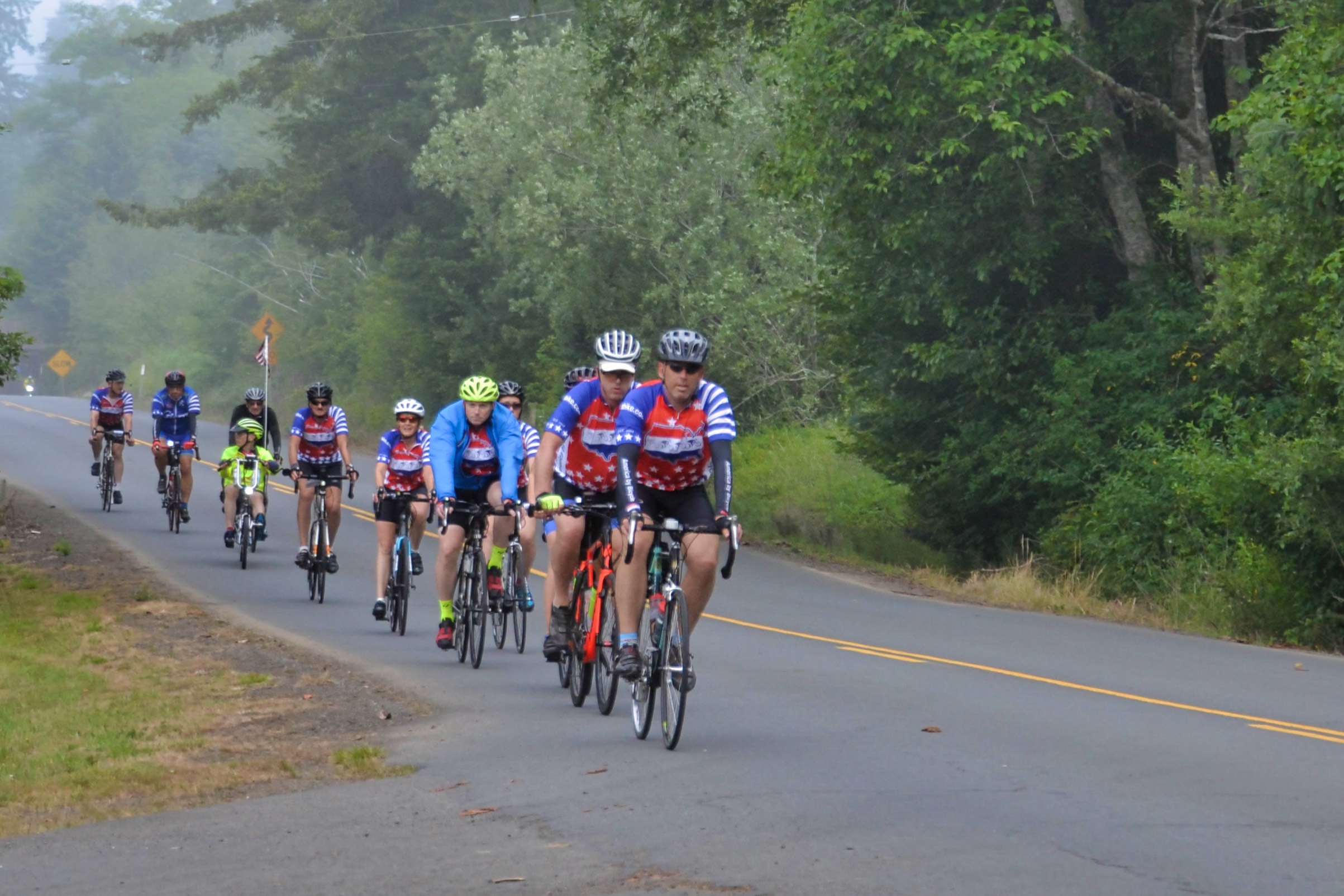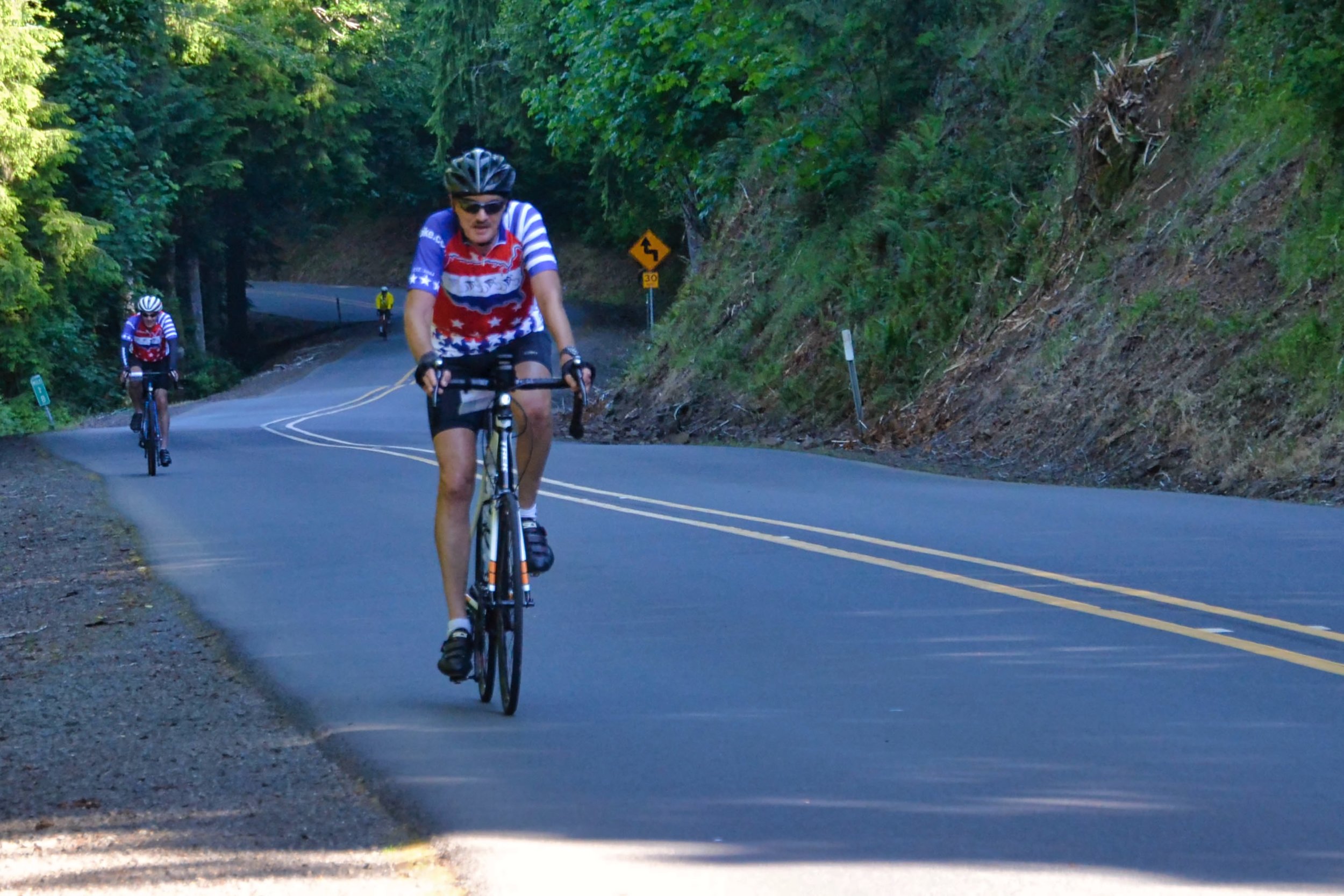 Crew's Log…
Mileage: 81 miles
Climbing: 4250'
Weather: Foggy and 60s to start. Sunny and low 80s to end. Winds were mostly at our backs.
Highlights of the day:
Our day started bright and early with the first luggage load followed by the obligatory group photo along the Columbia River. It was a little foggy but it lifted just enough for us to use the Astoria-Megler Bridge as a backdrop to our AbB jersey clad riders. The fog started to lift as we headed inland towards the first SAG stop.
The big excitement, for those of us in the know, was a new route from Astoria to St Helen's. Karen did the required route research during the office season and developed what was a truly wonderful way to kick off the tour. We left the highway for quieter 2-lane roads through the Oregon coastal forests. The road conditions were great, mostly smooth surfaces with very few potholes. The traffic was sparse with only a few trucks (logging and otherwise) and some cars. We did have some climbs to challenge us but those also came with some pretty amazing non-technical descents. We all applauded Karen at route rap this evening. Job well done!
In addition to the route, the weather was phenomenal. Hyperbole? Perhaps, but wow. Tailwinds. Sunny skies. Temperatures that did reach the 80s but were moderated by all the trees that lined our route. I think it's safe to call this day a keeper. Mother Nature, if you can, please keep this one in the books for next year.
The excitement of Day 1, combined with the mileage and climbing, made for a group of rather hungry and tired cyclists. We worked on the hungry part with our first pizza/pasta party this evening. It was a nice way to end the first day of riding with our newly formed cycling family. We'll work on the tired part with a well-earned night of sleep.