Day 40 - Port Huron MI to London ON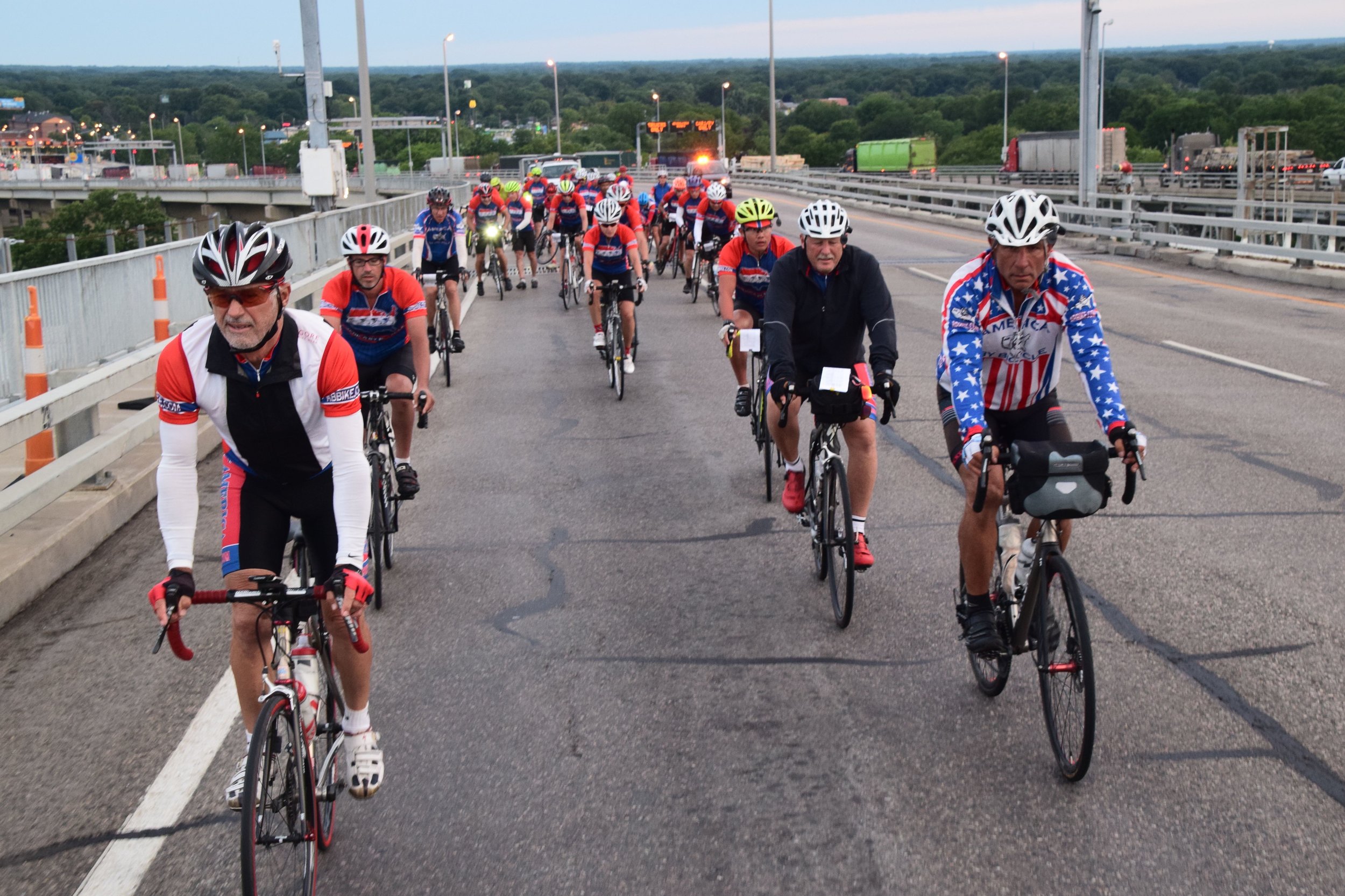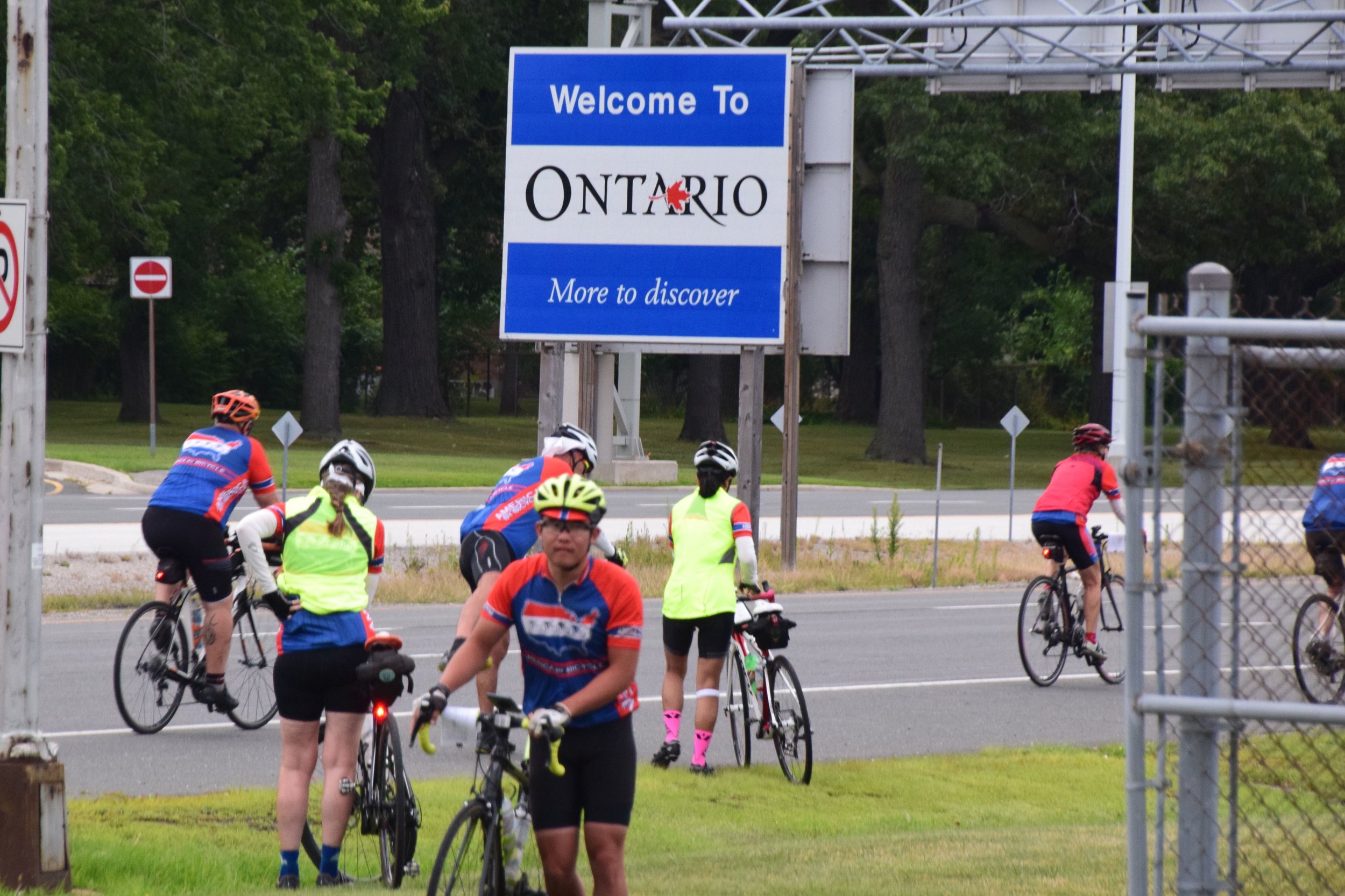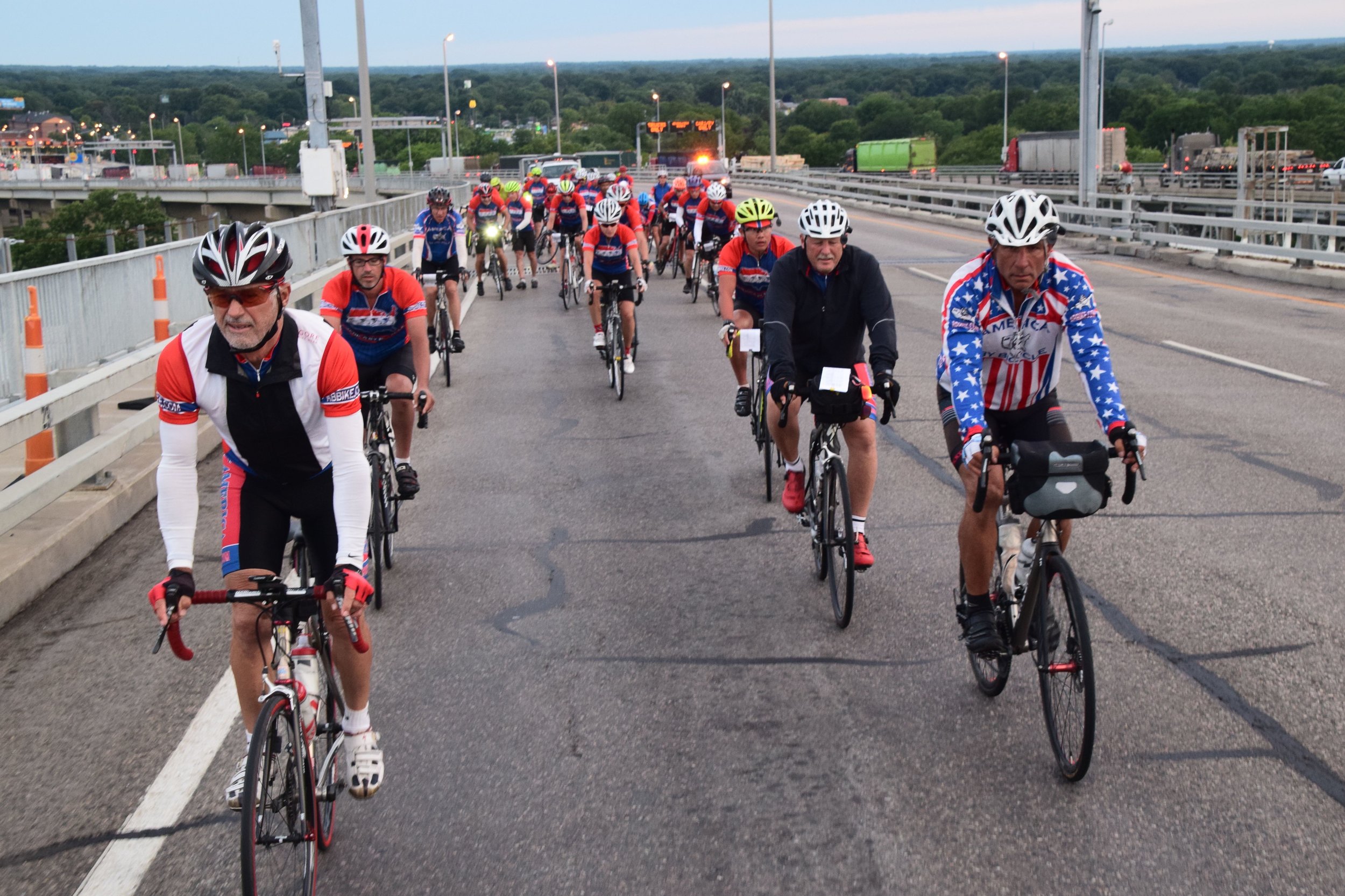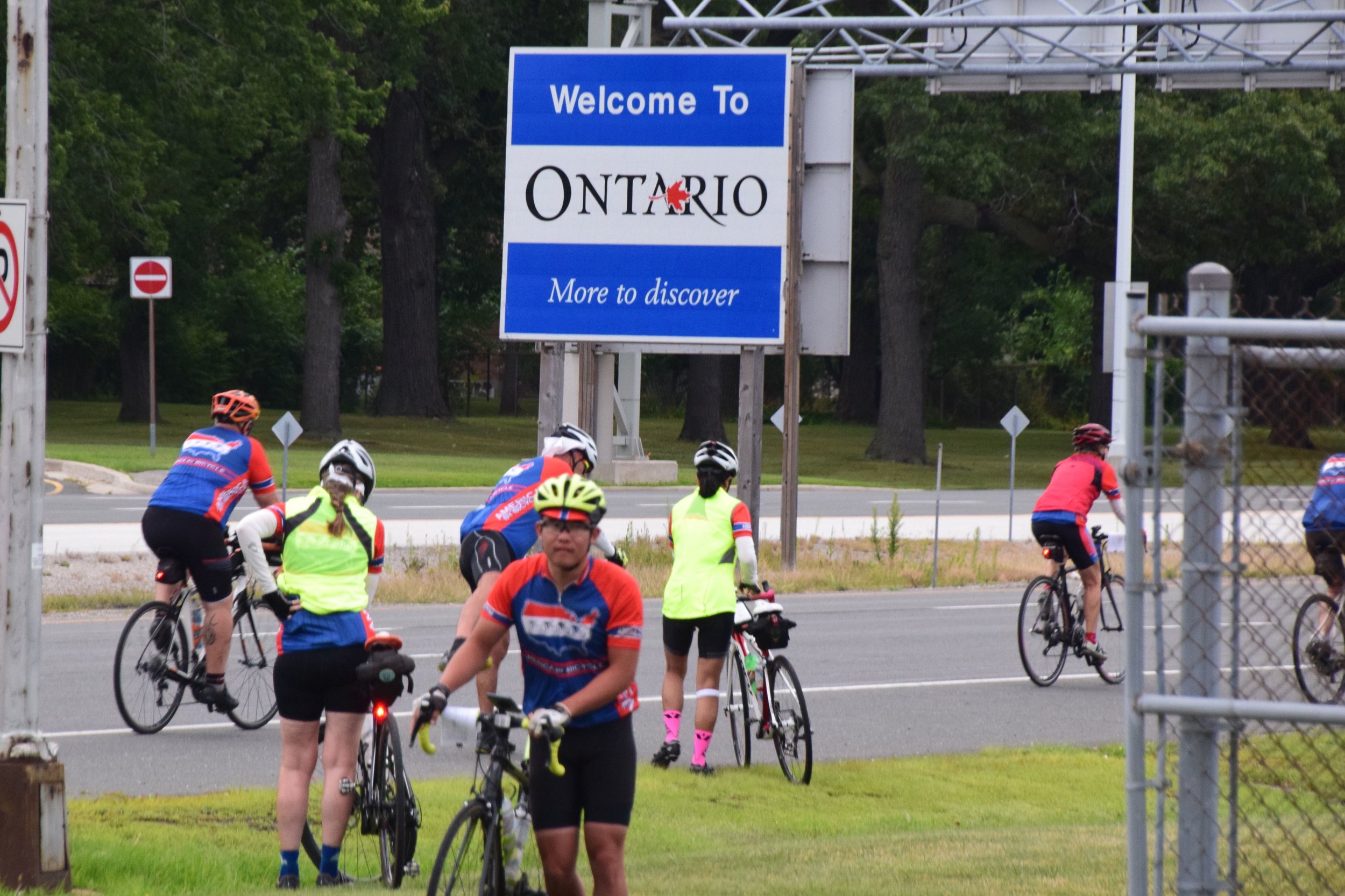 Crew's Log…
Mileage: 82 miles
Climbing: 1500'
Weather: Low 60s to start. Mid 70s to end. Strong winds out of the ENE.
Highlights of the day:
We crossed into Canada today over the Blue Water Bridge. It's quite the event complete with 37 riders, 3 vans with drivers and 2 passengers, and one staff member taking pictures out the back of the mechanics van. They close down the eastbound side of the bridge for us, stopping all auto and truck traffic. Up and over the bridge and then it's time for Canadian Customs. Behave, take this seriously, and no jokes, please. The Canadian customs officers were friendly, even when confronted with 37 red, white, & blue clad bikers (ABB jersey day). New this year, they had all the riders wait after going through passport inspection for a group shot. Was that a group shot for fun or a group mug shot? Hmmm… I guess we better behave ourselves! ;-) It all went very smoothly thanks to the efforts of the bridge authorities (both Canadian and US) and the Canadian Border Service Agency. We thank them all and continue our way east.
It turns out that Canadian farms don't look too different from the American ones. We saw corn and soy beans. We saw amber waves of grain, Canadian-style. There were some dark leafy root veggies as well but we didn't get close enough to identify them. We did see many and sensed even more cows, in an olfactory kind of way. Lots of long buildings with fans. Based on our vast bovine-related experience, our best guess is we were passing sizable dairy farms.
Roads were lovely and smooth, for the most part. Terrain was flat to lightly rolling, for the most part. Our biggest challenge riding today was the wind. It was blowing steady and strong out of the ENE. We were heading east for the most part. It was a day to get in with a small group of other riders to share the load. While not scientifically researched on my part, I have heard that drafting can save 30-40% in power output. Done with a group of riders whose riding habits you know & trust and with the focus & attention riding this way requires, it can safely save you a ton of energy on the road. It certainly made what could have been a solo slog (technical term) for me much more enjoyable and quicker too. The riders are definitely tired but also decidedly pleased with the accomplishment of finishing their day.
Our food find du jour was in the town of Delaware. BJ's Country Market did very well by our riders (and staff…). Broccoli salad with cheese and bacon. What could be wrong with that?!? Sandwiches. Pastries. Ice cream. It was all good and all consumed efficiently with great enjoyment. 20-ish more miles, a stop at a local bike store and we were all into the hotel. Day 1 in Canada complete!