Day 20 - Casper to Lusk WY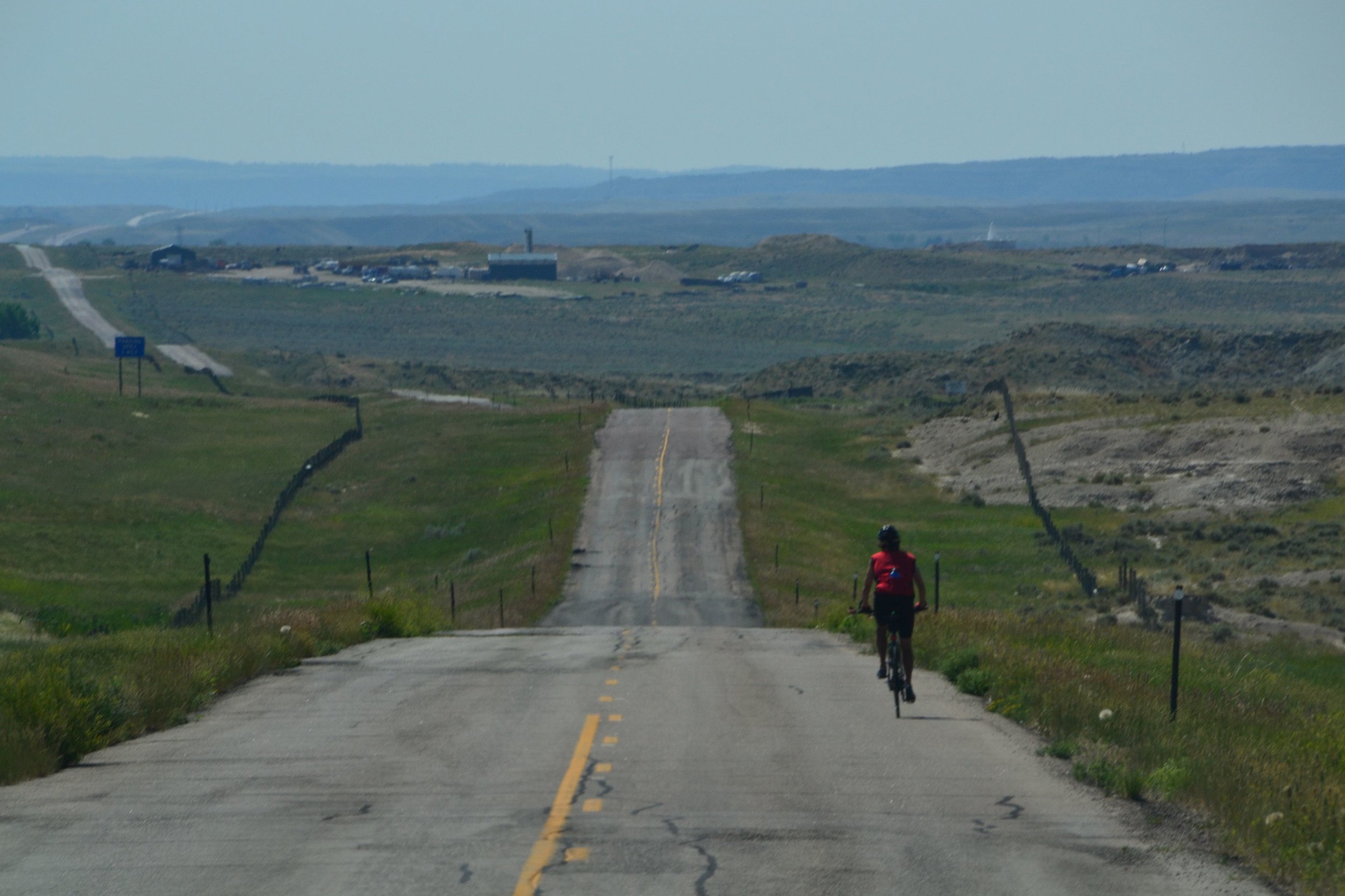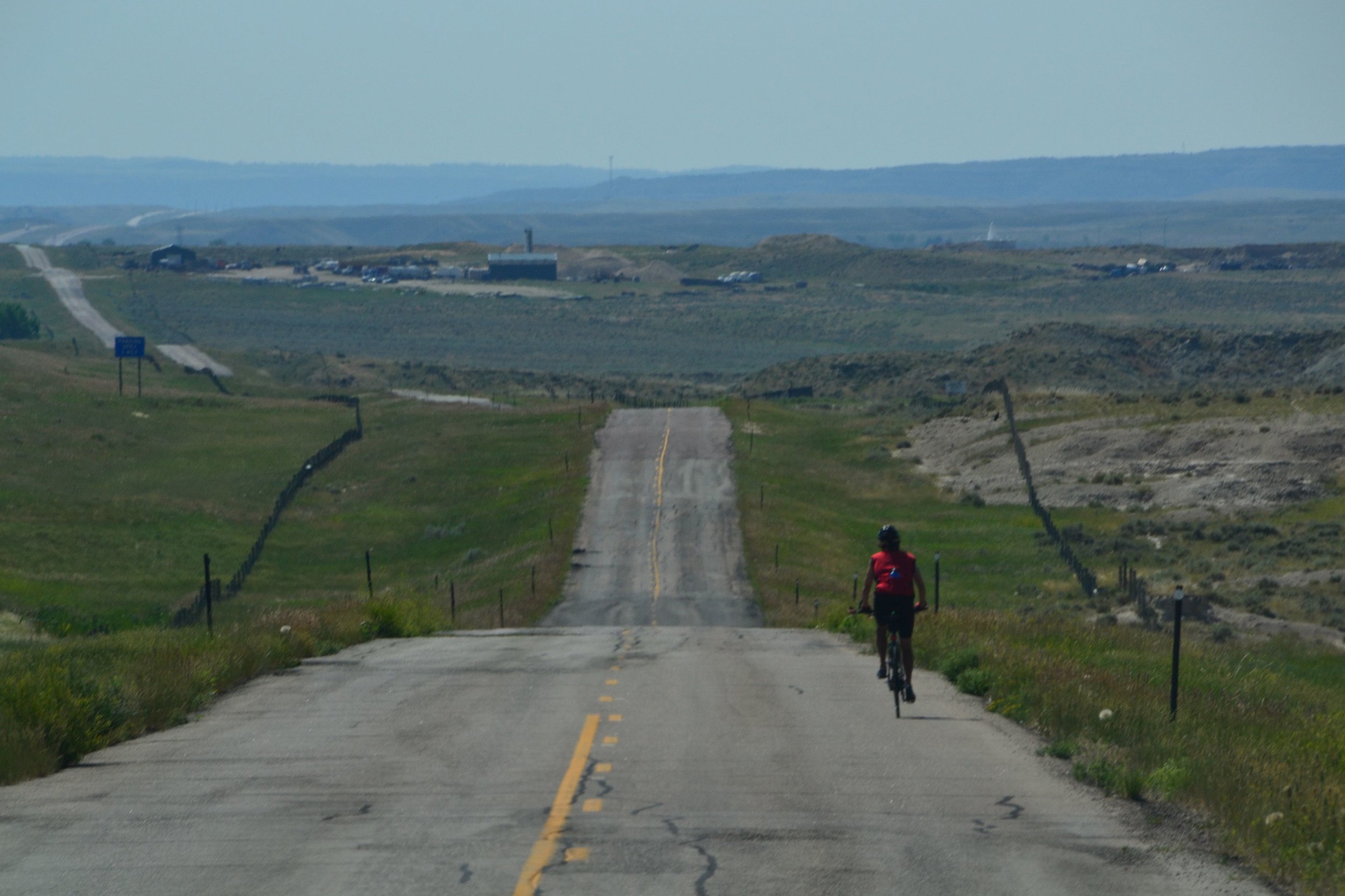 Crew's Log…
Mileage: 106 miles
Climbing: 2550'
Weather: Sunny. Low 60s to start. Low 90s to end. Slight tailwind until the 2nd SAG and then variable but building in a mostly head wind kind of way.
Highlights of the day:
The morning started with a ride through downtown Casper. Once out of town, we were treated to views of buttes and hills and the North Platte River. Winds were light & favorable. Riders made quick work of the miles into the first SAG stop. Refueled, they made their way to I-25 for a short stretch of interstate riding into Douglas and on to a frontage road. The road had more downhill than up. There were lovely high dessert vistas and a tailwind that none of the forecasts had predicted. Dang it!
After the 2nd SAG, we turned on to Rte 18/20 East towards Lusk. It's a two-lane highway that heads east as the name implies. This highway runs right along side a railroad that primarily carries coal cars. Union Pacific trains laden with coal head east and empty ones head back west towards Casper. Cyclists wave as they go by and signal for the engineers to blow the horn. Why? 'Cuz it's there and it's fun. Oh, and if the engineer does indeed blow the horn? You win! Um, absolutely nothing except bragging rights. I haven't heard if anyone was able to get an engineer to "honk" at them. We heard the horns but it was because a quadruple locomotive train pulling over 100 fully loaded coal cars was rolling through a crossing. I say quadruple because we think we saw at least 4 locomotives either pulling or pushing this train into motion. It was at a dead stop when we first started passing it. The inertia vs torque and the numbers involved makes my nerdy head spin!
The last 20 miles from the 3rd SAG is mostly downhill, sorta. Riders rolled into town in time to watch the Legend of Rawhide parade. The Legend of Rawhide, per the website, is "an annual celebration of the history, legend and Western heritage of Niobrara County." It seems that just about everyone in town is involved. The cyclists sat out front of our hotel to watch the pageantry pass by and perhaps grab for a piece of candy or two that were thrown from the floats and wagons.
Well, it's been a long day today. We have another long day tomorrow. Time to rest up!