Day 16 - Jackson to Dubois WY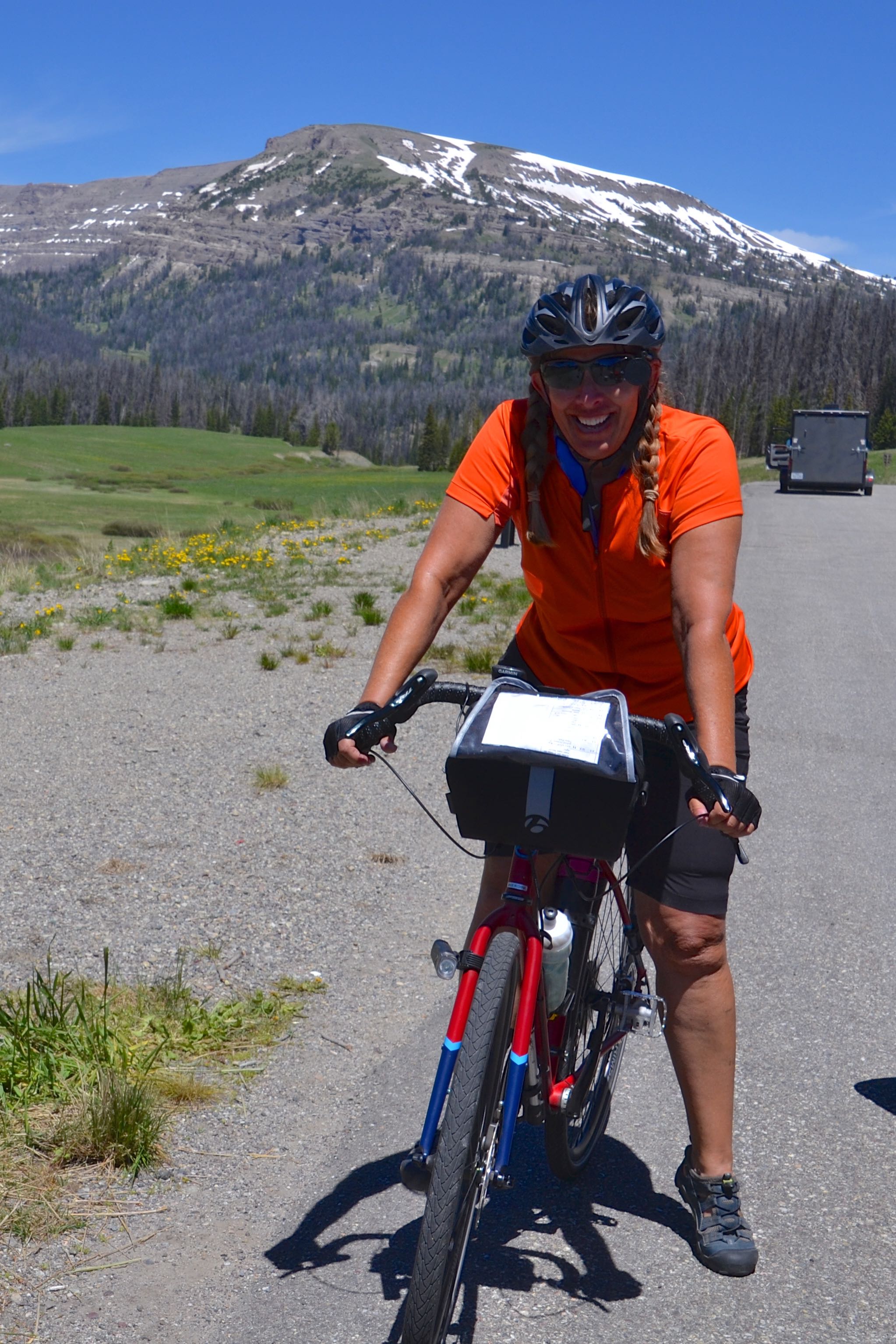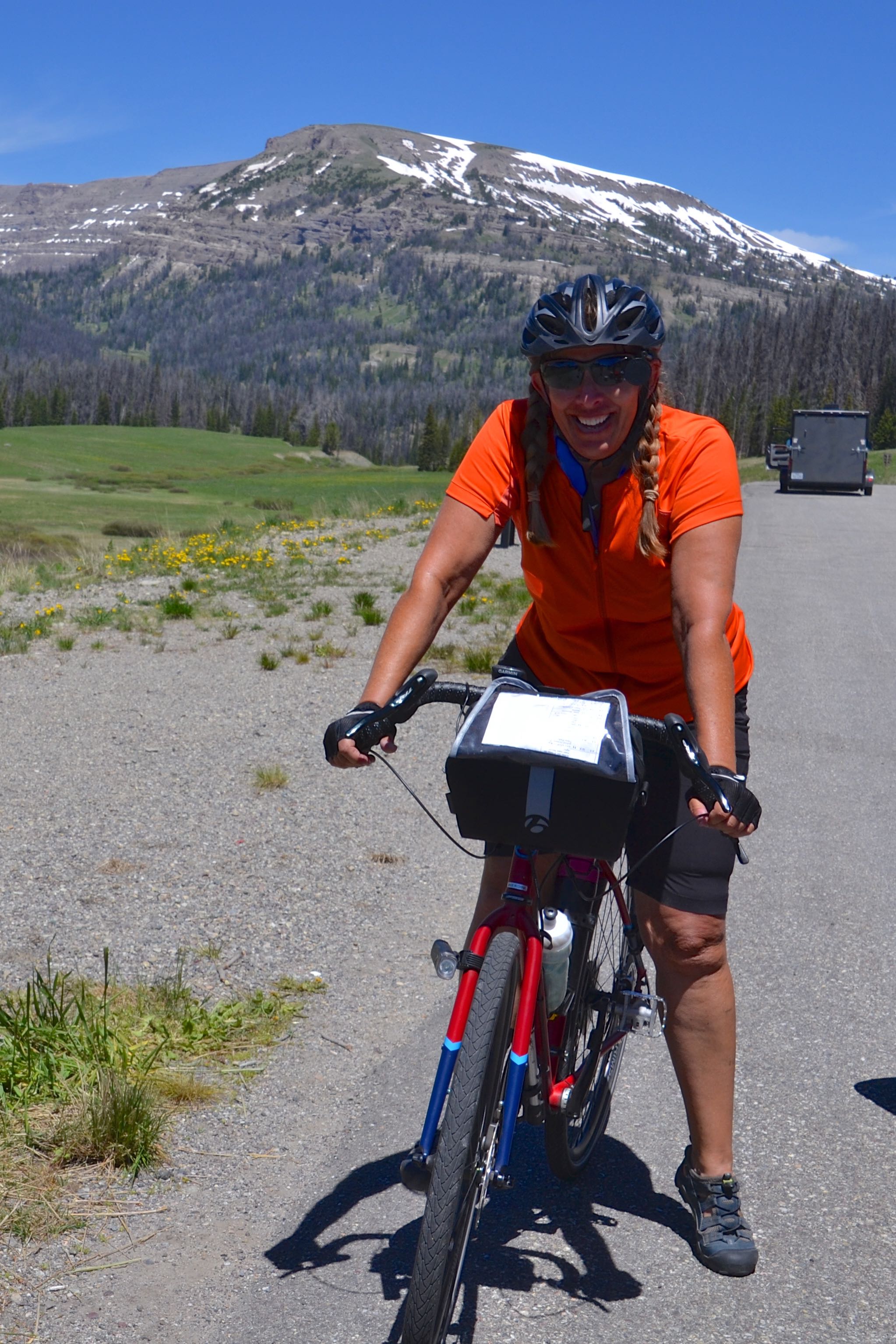 Crew's Log…
Mileage: 53 miles
Climbing: 3400'
Weather: Mid 50s to start. Low 90s to end. Winds were out of the west, decidedly in our favor.
Highlights of the day:
Happy Fourth of July! In celebration, many of the riders found something with a little red, white and blue to wear. There was a parade in town that shut down Main Street in Dubois. Floats, trucks and horses all decked out in stars & stripes. There are fireworks tonight but they don't start until 9:30 pm. That might be a little past most of our bedtimes!
Today was a little different than years past. Due to a rules change at the Wyoming Department of Transportation, we found ourselves in a spot where we could not ride through Teton National Park. The highway that runs through it is the only way to get to our end point of Dubois so we had to make some quick changes. Using our 3 vans and two scheduled shuttle runs, we were able to get our entire tour - riders and bikes - up the road to start the ride at what would have been our first SAG stop. While disappointed that they didn't get to ride, every single rider was so supportive and understanding, it made the logistics that much smoother. They did get good long look at the Tetons on their left from in the vans and continued to enjoy their majestic beauty over the shoulder once they got on their bikes.
The riders headed up almost quickly after they started riding. Today's high point?Actually there were two, Togwotee Pass (pronounced toe'-guh-dee or so I've heard) and the Continental Divide, at 9,650', the highest elevation for the trip. On paper, this climb was not as difficult as Teton Pass but after 8 days on the bike and 5500' of climbing yesterday, many riders from years past felt that "gentler ascent" was a real challenge. It was different for this group. Perhaps it was attacking the climb 30 miles earlier in the rider. Perhaps it was that there was so much less traffic than yesterday. Perhaps it was the beautiful weather and strong tailwind to finish the day. While everyone agreed that the climb took effort, they had nothing but great things to say about the route, the day, the roads and the views.
The wind was our friend today. It pushed us up to the Togwotee Pass (well, sorta). And it made for fast run down off the summit to the hotel. The route is primarily downhill. Add the strong tailwind, many riders talked about spinning with limited effort at 20+ mph. These have been two very challenging days. It will be interesting to hear how many riders actually stayed up for fireworks. I hope they take pictures. G'nite!