Day 38 - Mt Pleasant to Birch Run MI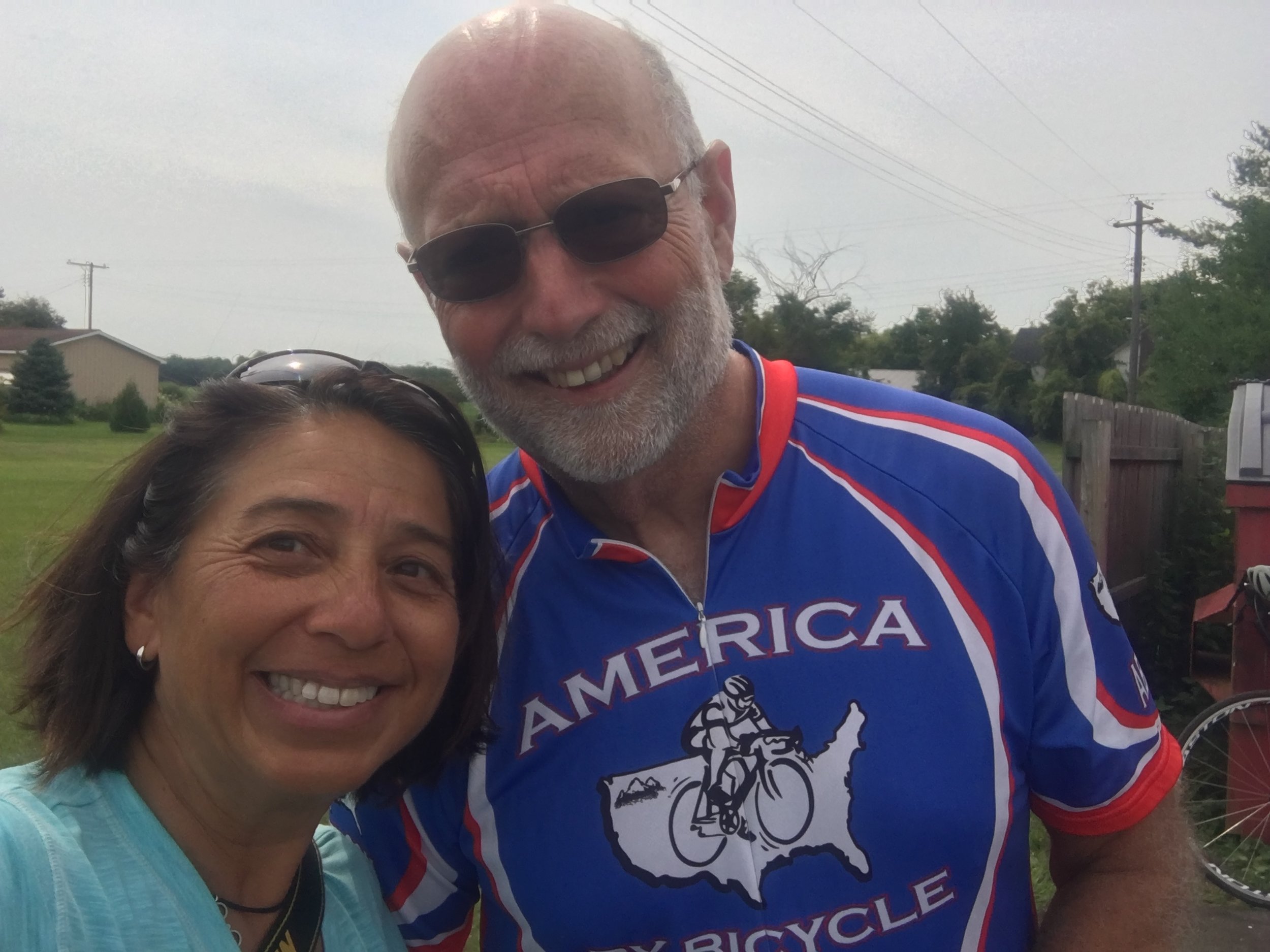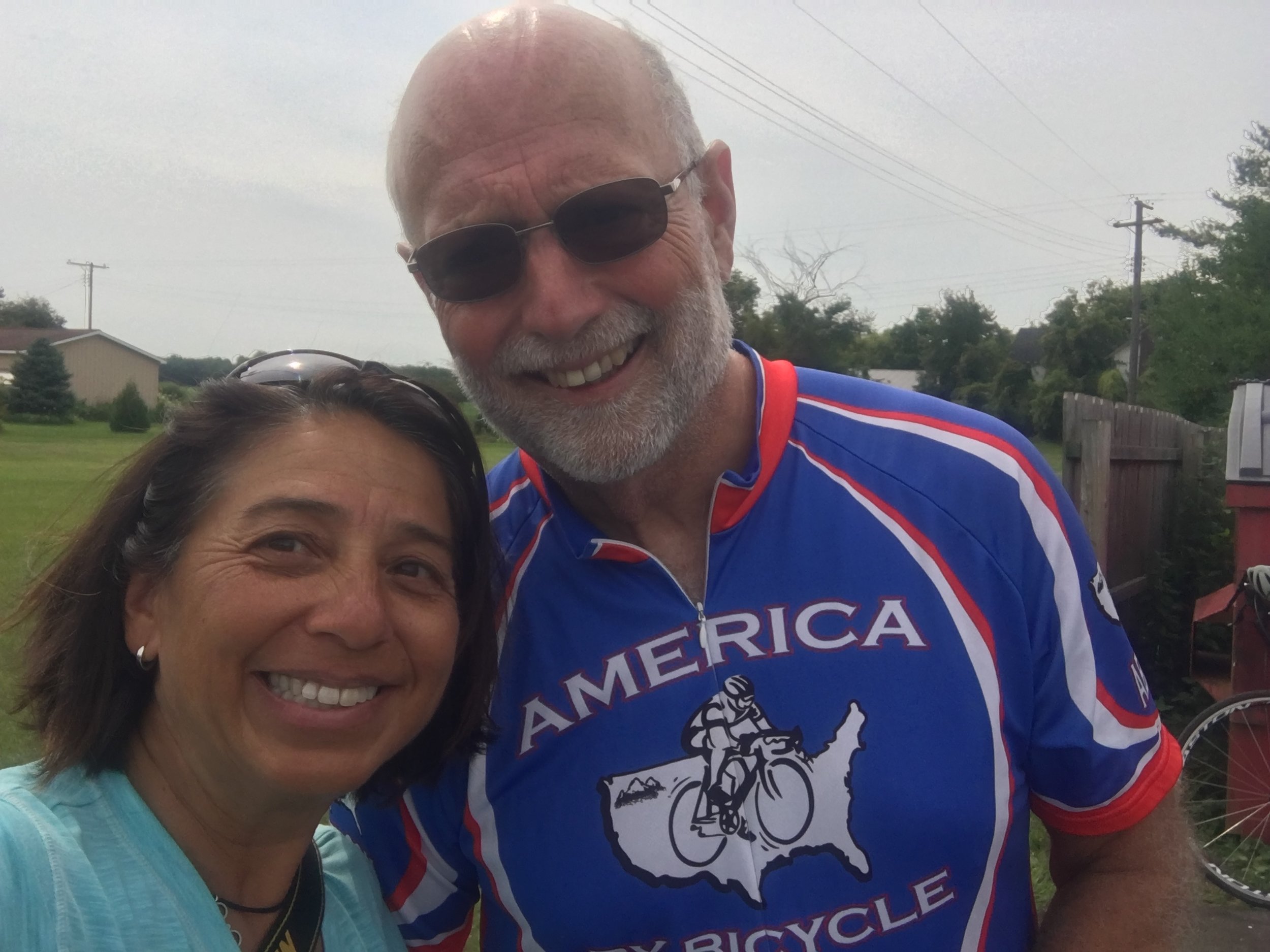 Crew's Log…
Mileage: 74 miles
Climbing: 625'
Weather: Upper 50s to start. Mid 70s to end. Mostly cloudy. Winds out of the SSE.
Highlights of the day:
We rolled at 8:20 and headed straight into more farms and cornfields. We had the wind in our faces any time we headed south. That was a small portion of the day in terms of mileage but I'm guessing it's the wind that the riders will remember. When we turned left and headed east, it became a cross to rear quartering and helped push us along (a bit). We saw lots & lots of wind turbines all pointed almost in the right direction. Right direction being that which indicates a favorable wind. It didn't rain. The temps were moderate. The terrain was incredibly gentle. It was all good.
Our SAG stop du jour was at the Reeves Farm. It's a family farm (the Reeves) who welcome us each year to refuel and relax in their front yard. Years ago, two AbB staff members started a conversation with Mr Reeves about taking a picture of the tractor in his front yard. He went on to show the many tractors, some antiques, that he had restored. A friendship ensued and we've been stopping by annually since 2011. It's a little different now as Mrs Reeves now lives in Alma at a retirement home but she still comes back to greet us. It's really sweet & gracious of her and we say thank you!
At our official water stop of the day, we were greeted by an alumnus who has been on 3 AbB tours. He lives relatively close by and rides out each year to chat. We like that. He also brings with him some very decadent chocolate cookies with this gooey chocolate icing and ice cold milk. We really like that. Thank you Jay, see you again next year.
All in all it was a very nice day on the bike. Short(er) mileage after yesterday's 113 miles on short rest because of the time change. Riders looked a little dazed at the SAG stops yesterday. Riders had a lot more smiles today from breakfast through unloading luggage.
Tomorrow is our last day in Michigan. It seems like we just got here. The states are narrower and the days are definitely zipping by more quickly. Don't forget to look up!