Day 27 - Mitchell to Sioux Falls SD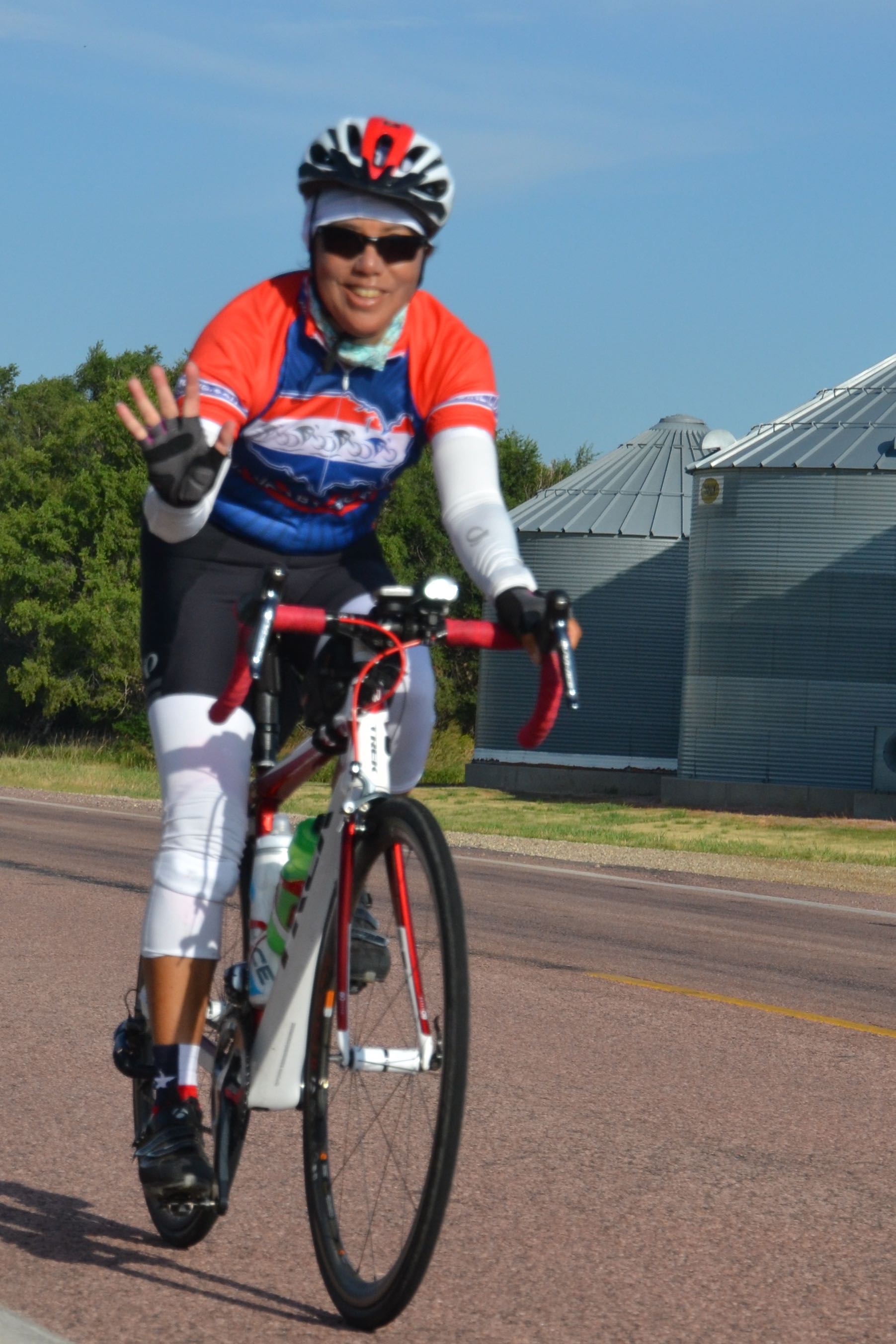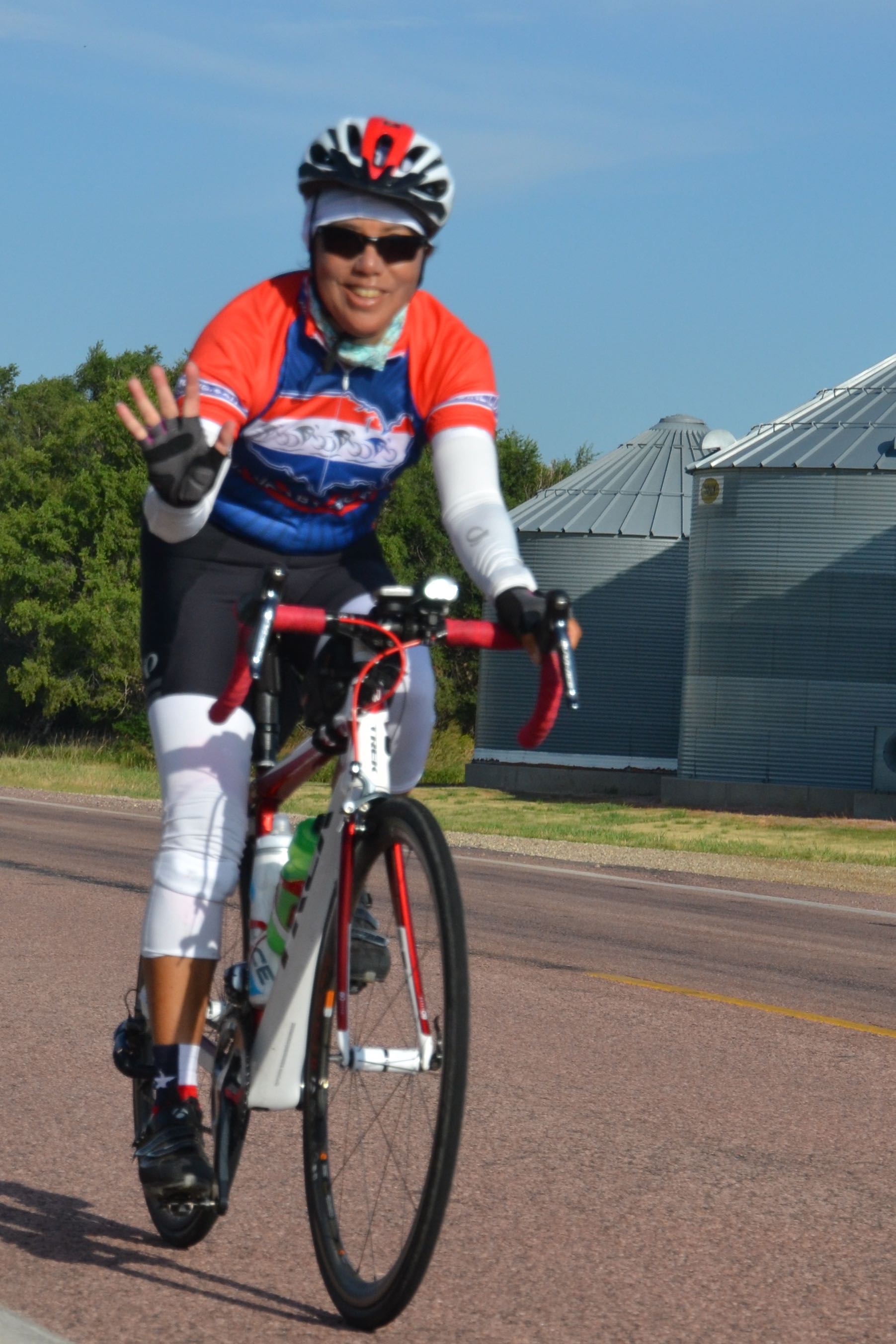 Crew's Log…
Mileage: 73 miles
Climbing: 1300'
Weather: Upper 60s to start. Mid 80s to end. Humid. Winds out of the SSE (again) but not quite as strong as yesterday.
Highlights of the day:
We had a new route for today. After mile 11 heading out of town, Karen re-routed us to avoid a stretch of State Highway 42 with a shoulder that has continued to degrade over the years with no sign of being repaired. The result was a long stretch on a highway with a great surface, part of it was described by the riders as "silky smooth." Karen had talked to local bike shops to get their advice on how they would ride from Mitchell to Sioux Falls. Cyclists, in general, are a nice supportive community out here on the road. The locals always seem more than happy to share their favorite routes with cyclists crossing through their home turf. We enjoyed their suggestions today!
The route was through farm country. This year the crops looked way behind schedule. Seems the lack of rain has really had an impact here. Some riders heard stories from farmers that the amount of cattle has decreased in the area because of feed shortages. We had our share of corn and soybeans, but the plants were much smaller. Sometimes just corn (View A). Sometimes just soybeans (View B). Sometimes corn to the left and soybeans to the right (View C). Sometimes soybeans to the left and corn to the right (View D). There is variety if you know what to look for? Toss in some cows and that's been our view of rural southeastern South Dakota.
We ended the day with a short ride on a bike path in Sioux Falls. The path runs along the Big Sioux River that does a big loop around the city. We just got a brief taste of what we'll take out of the city on Monday. It's beautiful, well maintained and used by lots of cyclists. It's nice to see Sioux Falls really supports cycling.
We said goodbye to 3 of our riders today but picked up 3 new ones. Not sure it was an even trade as we will miss our 3 friends but look forward to the opportunity to make 3 more. I guess that's fair.
It's that time in the tour when we need to be reminded to look up occasionally. You can miss a lot of this country focusing on that wheel right in front of you. It all goes so darned fast out here. We'll be dipping wheels in the Atlantic before we know it.