Day 13 - Burley to Pocatello ID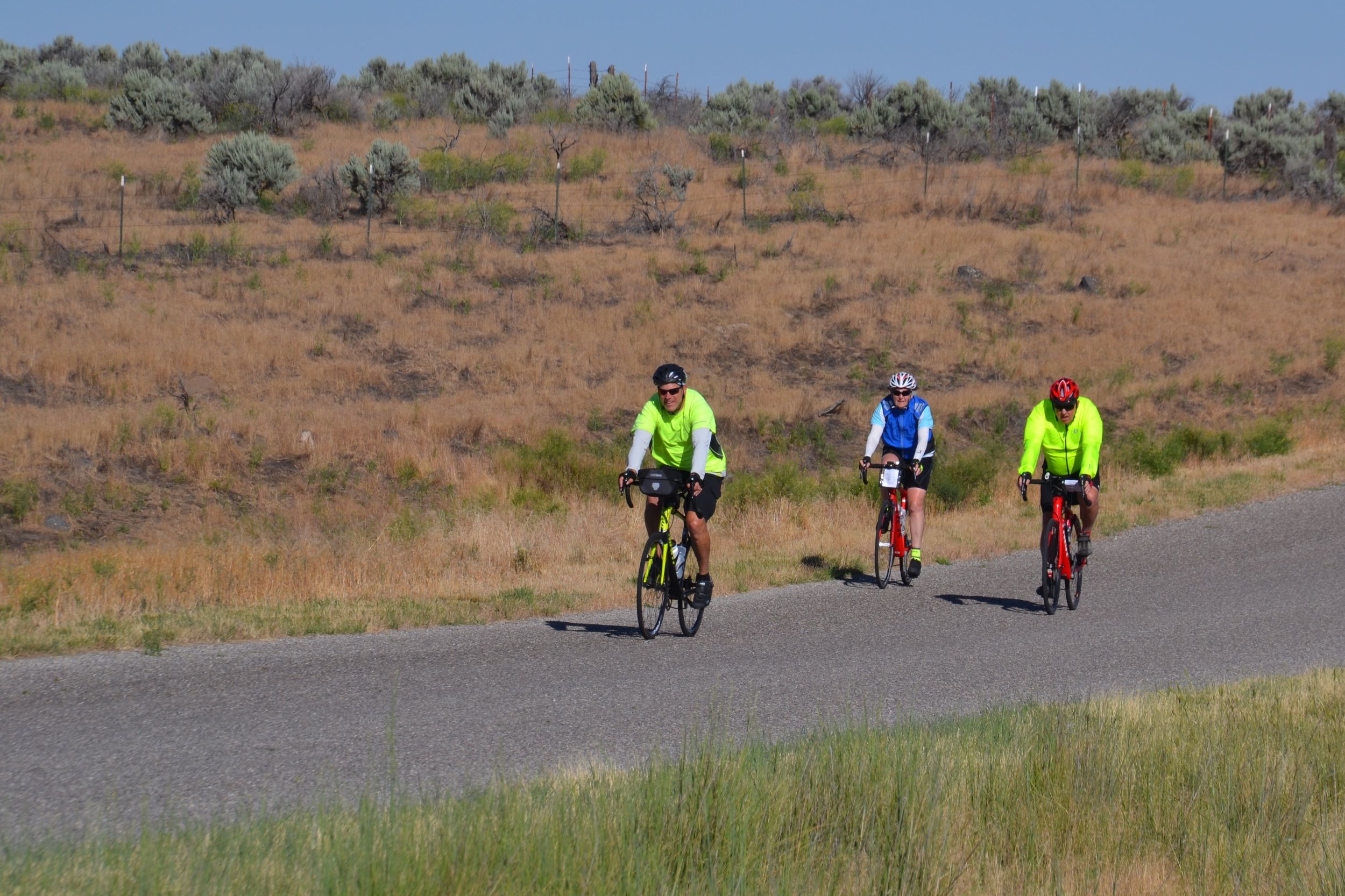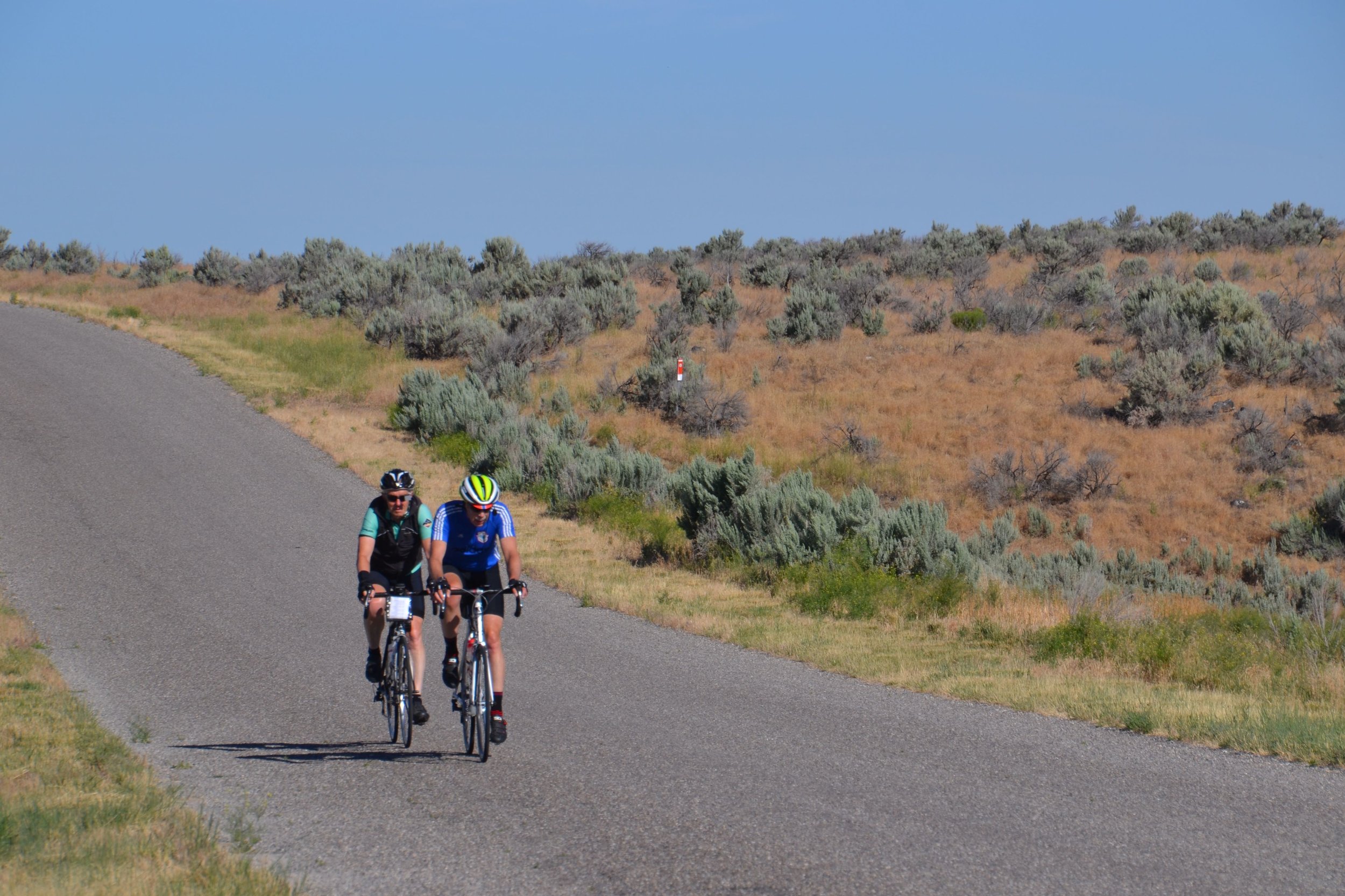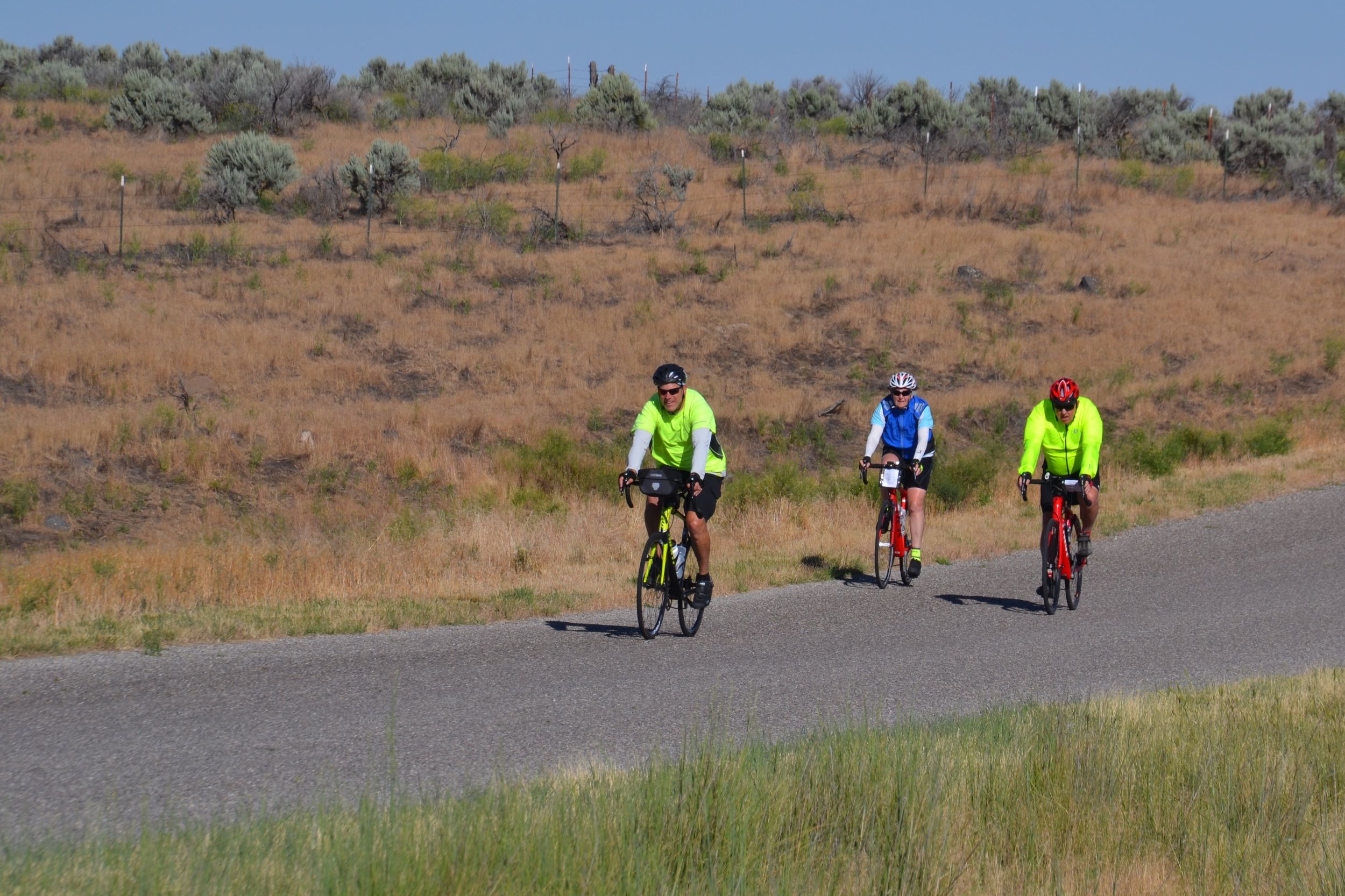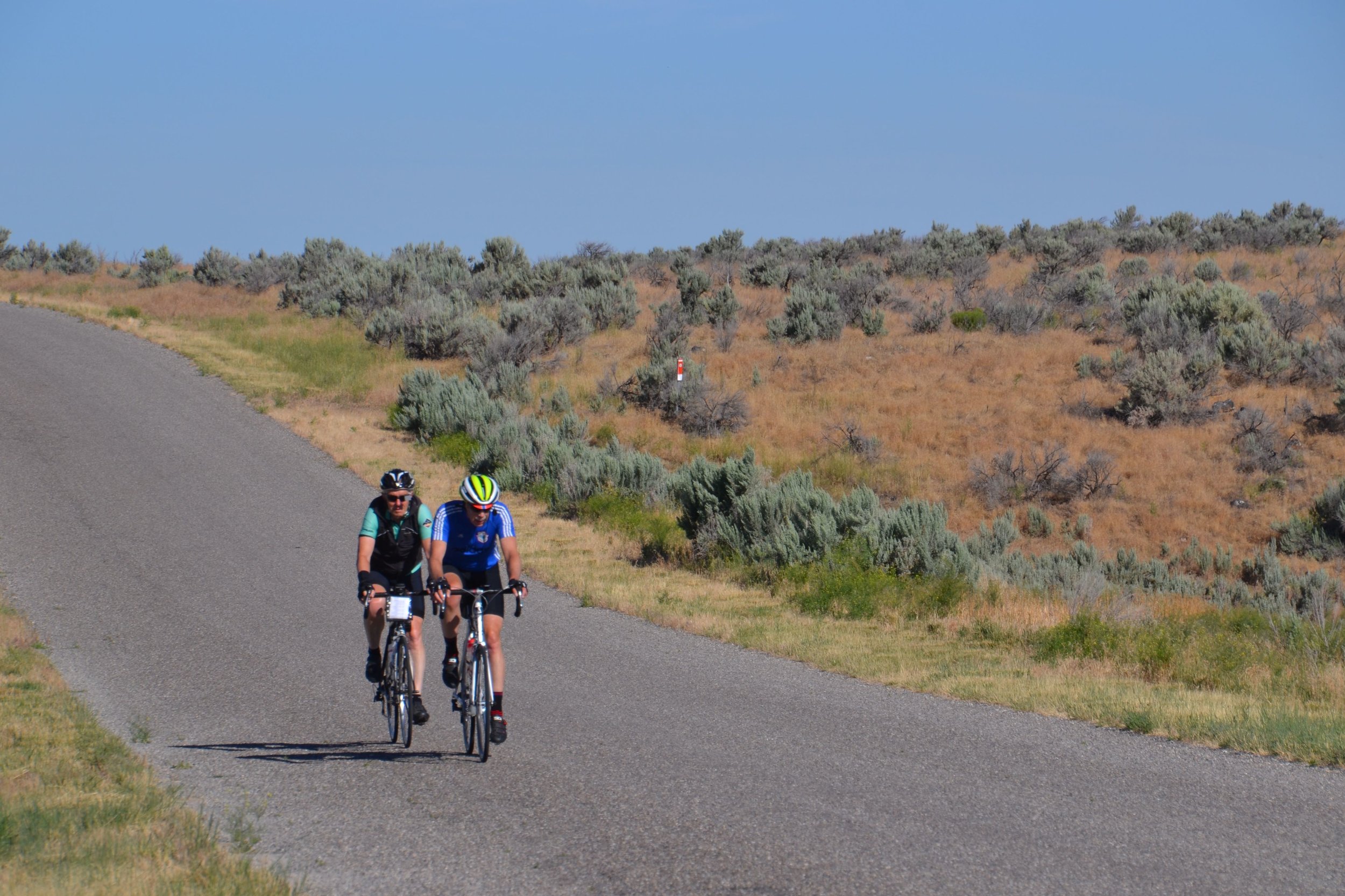 Crew's Log…
Mileage: 86 miles
Climbing: 1200'
Weather: Mid 50s to start. Upper 80s to end. Sunny all day long. Wind not so friendly.
Highlights of the day:
It was another early morning start. We were greeted with roosters crowing, birds chirping, a few dogs barking and the tick, tick, tick of sprinkler systems waking up to the new day. Temperatures were quite brisk this morning. Wishing you had long-finger gloves & something over your ears type brisk, that is. The sun eventually did it's job and we ended the day with moderate highs in the 80s. I wish I could say that the winds played as nicely with us, but alas they did not. They were out of the east and strong enough to slow us down.
We spent most of the day on back roads. Chip sealed back roads with many cattle guards. Some of the chip seal had definitely seen better days. There wasn't a lot of vehicle traffic but plenty of cows and other fauna on the open range. We got on I-86 for a short stretch to our first SAG of the day at a rest area and then returned to frontage roads that follow I-86. Along the way, many riders stopped at Register Rock. It's a huge boulder that Oregon Trail emigrants signed as they passed on their journey west. No, there wasn't a place for the cyclists to sign on our way east. We keep talking about getting one of our own.
We had 7 more miles of Interstate travel today on I-86. After the bumpy chip seal, the shoulder of the highway was a welcomed change. This stretch also seemed to have been recently swept. Smooth and clean – nice combo! Off the Interstate and into American Falls, riders found our second SAG stop. Watered and fed, 30 more miles of frontage road brought them into Pocatello and up one last climb to the hotel. The good part about that climb is they get to go down it tomorrow. Maybe that's spinning it a bit? :-)