Day 6 - John Day to Baker City OR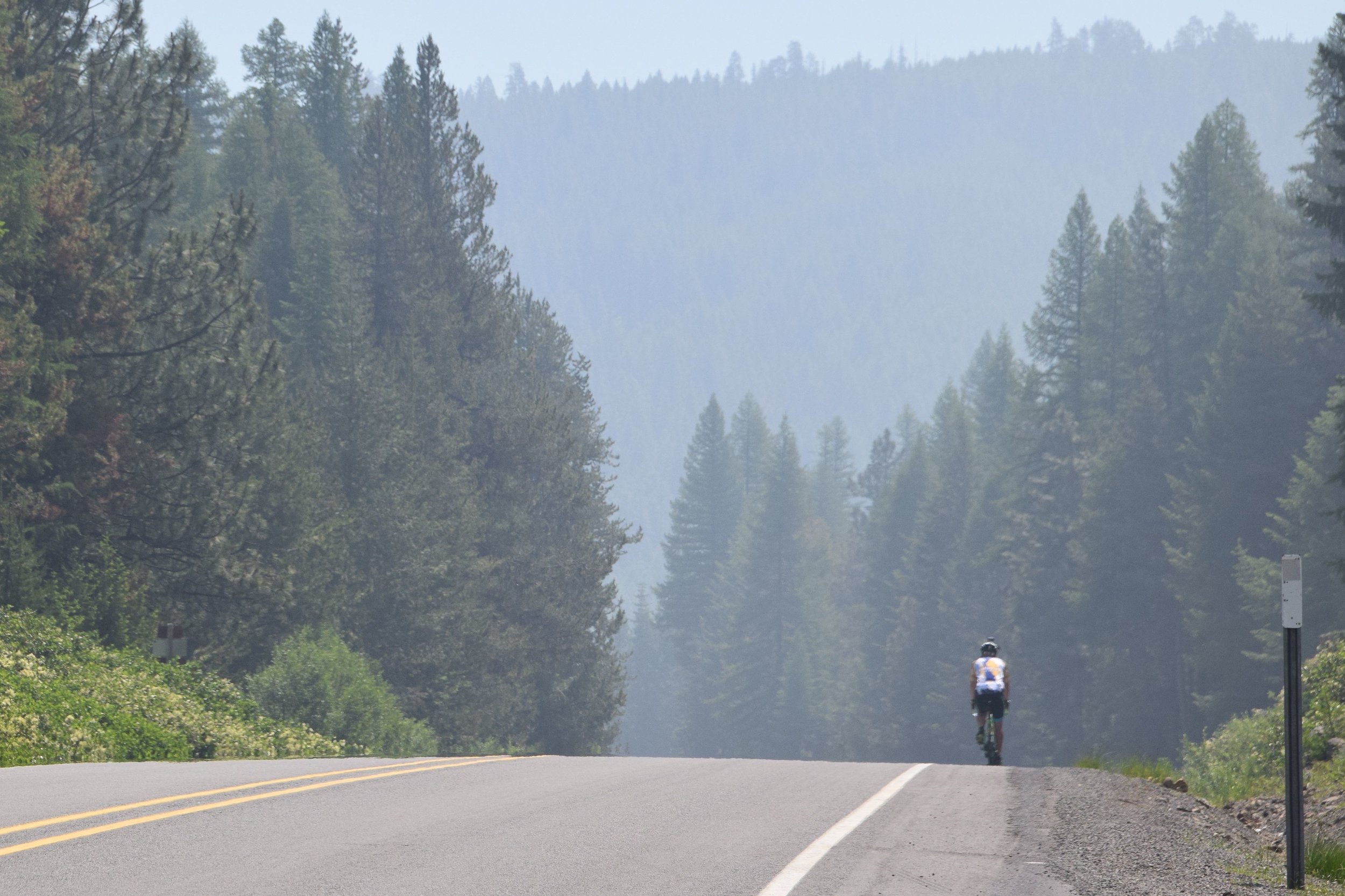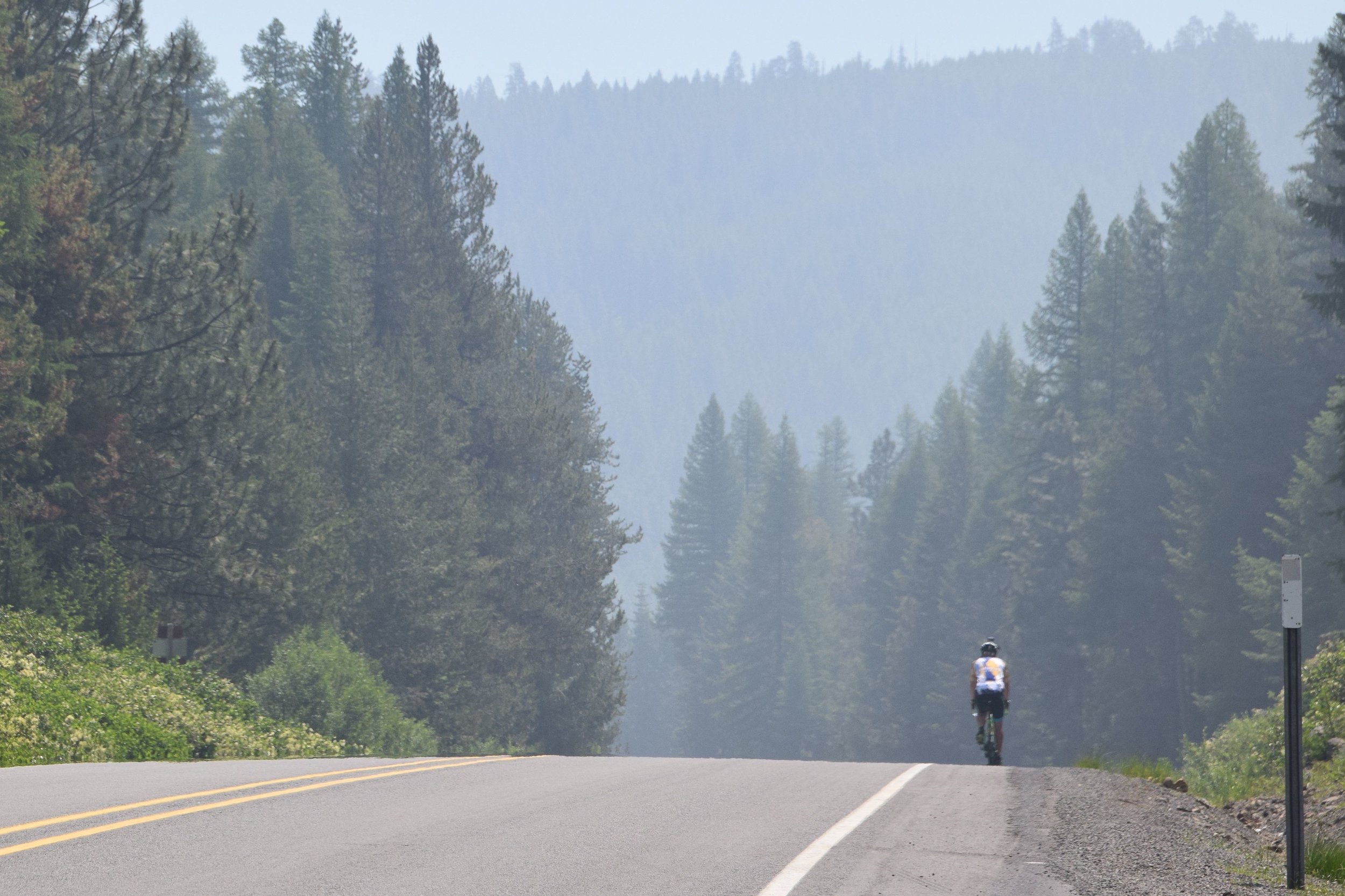 Crew's Log…
Mileage: 81 miles
Climbing: 4650'
Weather: Upper 50s to start. Mid 80s to end. Bright blue skies all day long. Winds were not much of an issue until the last 20 miles of the ride. Head winds are always an interesting way to end a ride?
Highlights of the day:
Today was our last "real" climbing day of this section. We will have hills and we will be climbing the next two days but not the kind of climbs that go on for miles. Today, the riders definitely felt the residual effect of yesterday's long effort. Trying to warm up the legs and just spin on climbs after the 116 miles into John Day was a challenge. A challenge that was accepted and met by everyone.
It was cool this morning but we all warmed up as we began climbing just out of the hotel. An unofficial stop at the Conestoga Wagon View Point provided a beautiful view of the Strawberry Mountain Wilderness area and the John Day River Valley. It's hard to remember but sometimes the best views of the day are over our shoulder. The route continued up to the top of our first climb, Dixie Mountain Summit @ 5277'.
Near the bottom of our first descent, we had our first SAG stop at the Austin House Restaurant. Unfortunately, there was much sadness. It was closed! :-( The owners had been talking about selling it for some time but each year they were back with great cobbler. Hopefully this is just temporary and we'll be back in 2018 trying to explain why cobble and ice cream are more than appropriate at 9:30 in the morning.
After the first SAG, we rode through a stretch of forrest where the local authorities were conducting prescribed burns. Most of the flames were out but the smoke still lingered. Fortunately, it wasn't very heavy at all but it did make the air a little thicker than we'd like for climbing. The riders made it through without issue. Hopefully there won't be too much coughing later on today.
We had two more climbs. The first climb was to Tipton Mountain Summit @ 5124', followed by a descent and a climb up to Snall Summit @ ~4900'. This last climb was a little more generous than the first two, it just kept giving more elevation around every corner. A few pictures of the Elkhorn Mountains and it was downhill (mostly) for 20 miles along the Powder River. Down hill but with a head wind. Alas, we can't ask for everything. Riders were happy to find the hotel for food & a well-earned rest.