Day 4 - Kah-Nee-Ta to Prineville OR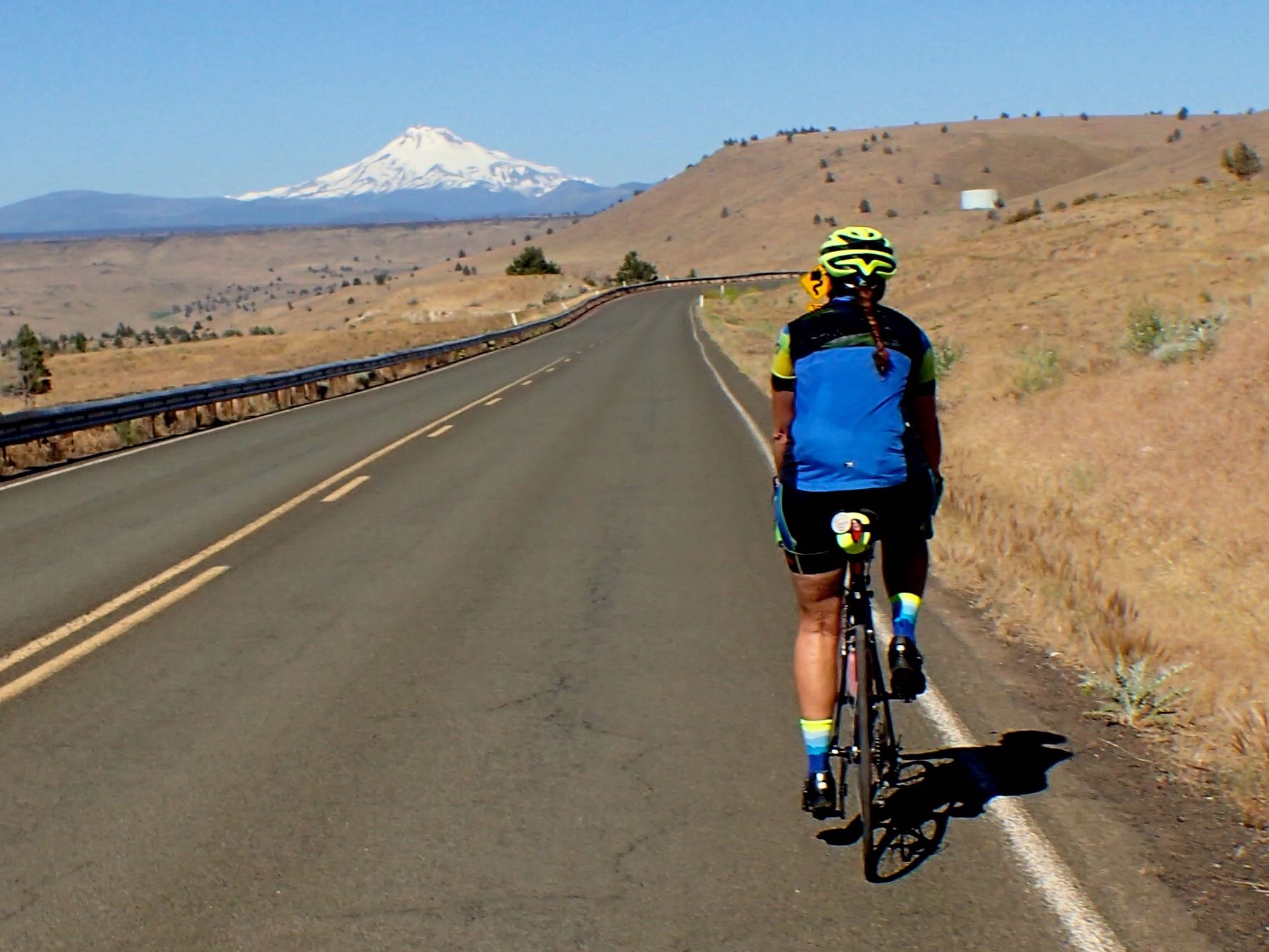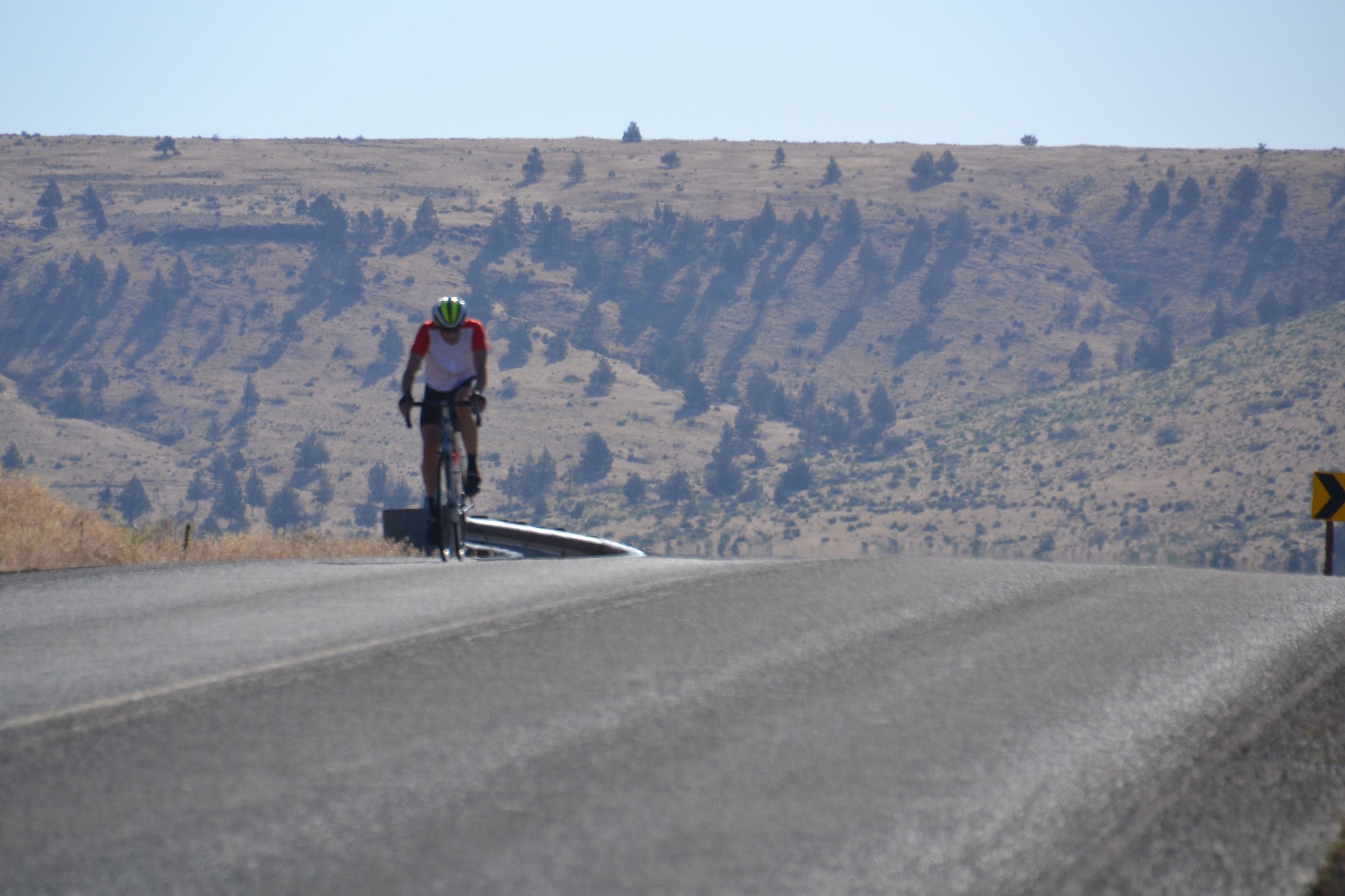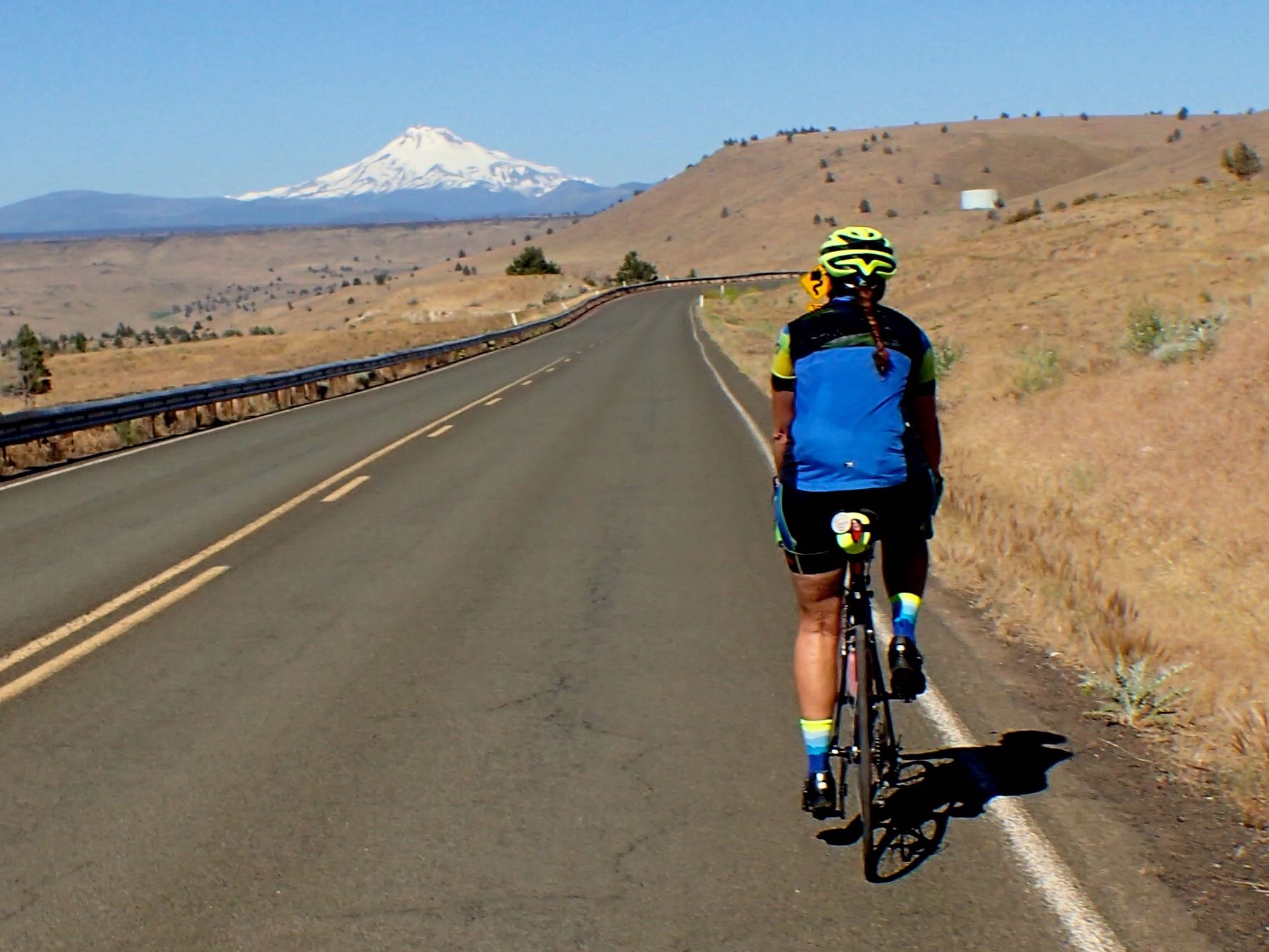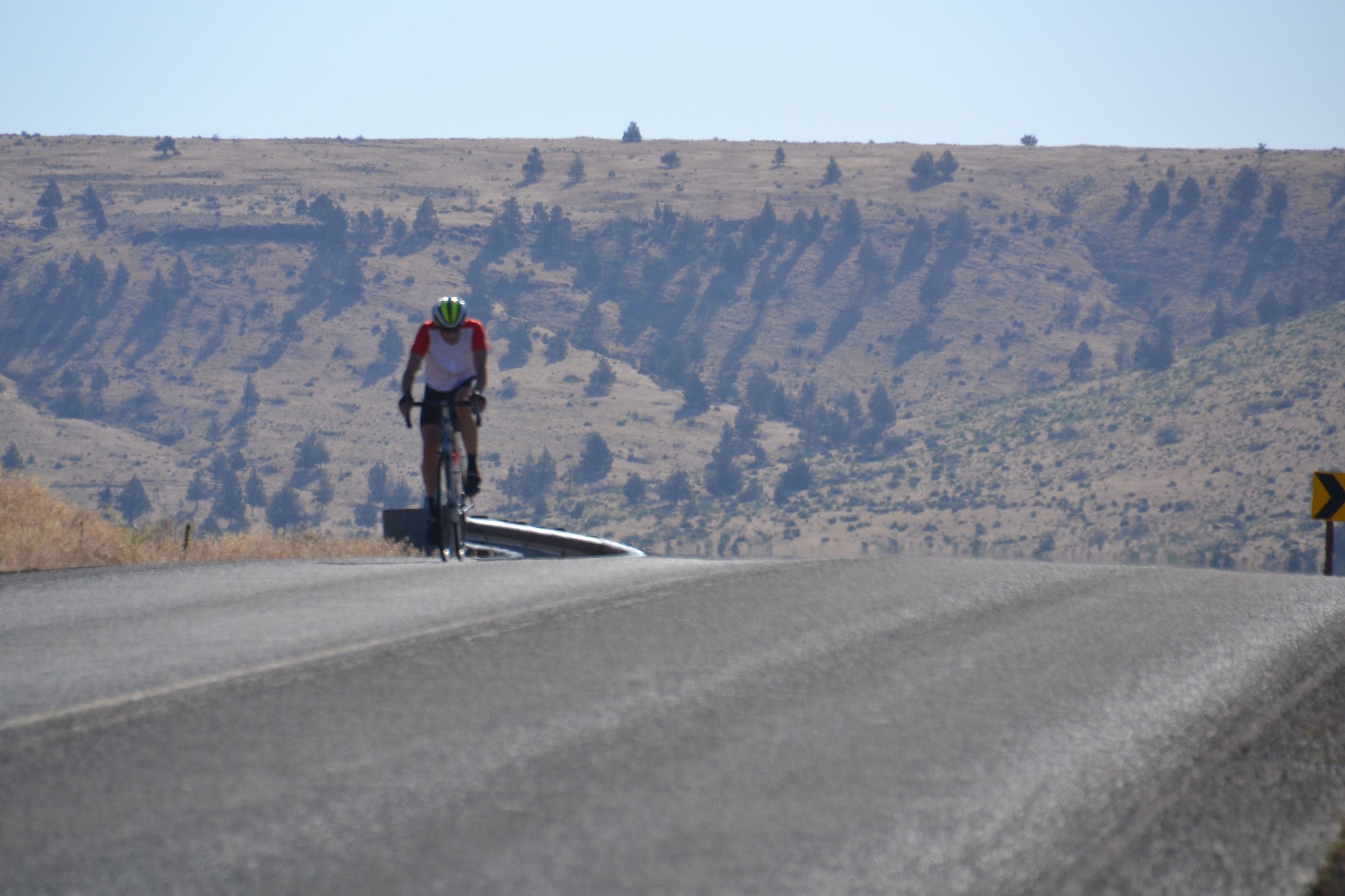 Crew's Log…
Mileage: 60 miles
Climbing: 3200'
Weather: Mostly sunny. Low 50s to start. Low 80s to end. Wind was very moderate, eventually working its way into a tailwind at the end of the ride.
Highlights of the day:
Today was the last of our "warm up" days. We have averaged a bit over 67 miles per day so far, and the climbs have been long but gradual. Tomorrow, this changes. It was highly recommended that the riders' approach today's ride as an active recovery. In plain English – take it easy today. The ride started with quick descent out of the resort followed by a climb out of the canyon. The end of yesterday, only in reverse - sorta.
The route featured more beautiful high desert landscapes. Skies were sunny and cloud-free. Mt Jefferson did followed the riders most of the day. The Three Sisters were more visible than we've seen in years. Even Mt Hood got into the act. The Cascades were out in full force. It was a beautiful day on the bicycle. Moderate temperatures, mountain views, beautiful high dessert vistas and a downhill tailwind to end the day. I'm not sure we could ask for more.
Tomorrow we ride out at dawn to the town of John Day, OR. 117 miles and ~5,000' of climbing. Time to sleep fast.